50% Discount on the "31 Days to Build a Better Blog" eBook
Last time I checked Darren had sold over 15,000 copies of his "31 Days to Build a Better Blog" workbook. All those people can't be wrong, huh? Anyway, to celebrate the 5th anniversary of Problogger Darren is running a promotion for 24 hours where you can get the work book for half the price (or $9.97 instead of $19.95). You just need to proceed to buy the ebook normally and then use the discount code probloggeris5.
If you are not familiar with the ebook, it basically gives you 31 tasks to revitalize your blog. Each task comes with an explanation of the concepts and an action plan. Follow one task per day and by the end of the month I can guarantee your blog will have made good progress.
The discount code is valid until 8pm MST on 24th September, so check it out.
Get My Best Internet Marketing and Entrepreneurship Tips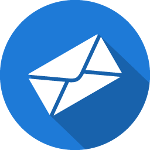 Don't worry, I only send out emails once or twice a month.
But when I do, it's because I have something valuable to share!
You don't want to miss those, and it's completely free!
9 Responses to "50% Discount on the "31 Days to Build a Better Blog" eBook"
V.C

Hey Daniel,
Have you ever read that eBook?

Daniel Scocco

@V.C., yes I have read it when Darren first launched it, some months ago.

Robomaster

Thanks for the heads-up Daniel! I think I'm going to get it.

Nhoel

im just wondering if it will come down to 30-20-10% original prize, joel comm's adsense ebook became free after some time where the original prize is $97. but im thinking.

Suzanne Franco Land

Daniel – Thanks for the "heads up" … just bought it and will start reading it on the plane 😉 (Going to my little sister's wedding in Cali). *SmiLes* Suzanne

P.S. I'm enjoying the "club" 😉

Heather Masson

Hi Daniel – Just found your blog recently, and have added to my Google Reader. Thanks for sharing the info on Darren's book! I'm off to get my copy now.

Seth W

Darren is offering a great deal on the book. I read it a while back when it originally came out. Great deal and great opportunity for readers.

Scott Prince

I saw this book while on vacation a few weeks ago at Barnes & Noble, and they were asking $26. I didn't buy it because a lot of the beginning chapters start out with the usual buying a domain name and which blog software to use etc.

I may pick it up now and add to my collection.

Thanks for posting this.

Dave Doolin

This is a good investment, even at $19.95.

Everyone is getting so used to "free" the notion of value seems to be getting lost.

Frankly, this PDF would be a good value at $99.95. Those people willing to shell out the money would be motivated to do the work, and would reap the benefit of that work.

If you buy this PDF, you're looking at anywhere from 30-100 hours worth of work. How much is your time worth, compared to the cost of the book?
Comments are closed.