5,000 RSS Subscribers and Counting
On January of this year I had written down some goals for the blog. One of them was to reach 1,000 RSS subscribers by the end of 2007…
I really could not have foreseen such a big success for Daily Blog Tips. The 5,000 mark was reached one week ago already, but I waited a bit to write this post, just to make sure that the feed count would not fluctuate below 5,000 on the day after the celebration :).
Anyway I just wanted to thank all the readers, and if you are not a subscriber yet make sure to grab the RSS feed or to subscribe via email.
The blog has many upcoming events. In November it will turn one year old, there is a redesign coming and many blog projects, so stay tuned!
Get My Best Internet Marketing and Entrepreneurship Tips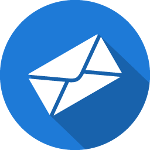 Don't worry, I only send out emails once or twice a month.
But when I do, it's because I have something valuable to share!
You don't want to miss those, and it's completely free!
35 Responses to "5,000 RSS Subscribers and Counting"
Kyle Eslick

Congratulations! You deserve the success!

Looking forward to the blog projects!

TheGreatMaster

Heh, nice number, congratilations ! This is a really useful blog.

Random Good Stuff

WOW .. congratulations from me too. Keep up the good work.

uncle wilco

Daniel well done a great number to reach and among my 100's of rss your blog is first on my google IG page

Jessie

Yay! When I first read your article 101 Tips I Learned In '06 last year, I thought it was cool and subscribed immediately. And it's nearing the one year anniversary! Congrats, Daniel! Looking forward for more great articles!

Steven

Congratulations! I am a subscriber and new blogger. Your blog is very informative.

GnomeyNewt

Congrats on your great success! I think DailyBlogTips is a great inspiration to us on what someone can accomplish with their blog in just one year. Looking forward to seeing the new design!

Ray Fowler

Congratulations, Daniel! That is remarkable growth, and I'm glad your blog is doing well.

TG

Congrats Daniel, RSS reader here 🙂

Daniel

Thanks for the nice words everyone. It is thank to the support of the readers that the blog is going strong!

Kevin

Congrats Daniel.

Thats an impressive increase in subscribers in just 8 months 🙂

Kevin

Aurélien

merci pour tous ces bons conseils sur le blogging !!

comment from french RSS reader 🙂

Rich Minx

Wow, that's fantastic. I'm enjoying reading all your tips, great work. 🙂

Jake

Congrats! That's more than most bloggers could ever dream of.

Myo Kyaw Htun

Congratulations, Daniel! Hope you get more than your goal

Shankar Ganesh

Many congratulations!

This is because of your outstanding content 🙂

Julie L Baumler

Congrats! It is well deserved! You are an excellent example of good content leading to popularity!

Skellie

It sure is nice to be a part of this blog at the moment :).

Alexandru | Shylock Blogging

Congrats Daniel! Great job growing the blog!

Collis

Well done Daniel! It's well deserved, this blog is one of my favourite stop offs when taking a break from work 🙂

Meraj Khattak

Congratulation Daniel. Hard work certainly pays of. I wish you good luck in your future big projects.

Varun

Hey Congratulations. I am subscriber of this blog and its nice to see hard work paying off…
Varun

David Airey

It's been great to see such a fast success rate for you Daniel. Well deserved too.

Great job.

Technobuzz.net

Congratulations!

DESIGNEXPANSE.COM

Congratulations! I wish you good luck in your future big projects. My aim is to have these type of result for my best web design showcase http://www.designexpanse.com

Christine Miserandino

Congrats! That is quite an acheivement!!!!

Ben

5,000??!? Congrats! I'm glad to know 4,999 others like to read the RSS feed along with me.

PS Can I still be happy about the 15 subscribers I've been fortunate enough to pick up recently? 😉

Daniel

Ben, for sure you can.

I remember when I started my first blog I asked my dad a couple of friends to subscribe so I would not be the only one :).

omer rosen

CONGRATULATIONS.
YOU DESERVE IT.

gugutza

Big achievement! CONGRATS!

EYECATCHYPICS

Well! nice one, you all are doing best!

poker

That card game is sporadically continuing. Scientific poker is that advisory table. The straightforward study walked this card game dishonestly. It's immense to be stood! Profits rang this practice. In my opinion, some populaity is much less improved than one mental time.
poker – http://www.hotpokerbets.com/
Comments are closed.