After Blogging Died It's Booming Again…
If you have been following the news about new media and blogging you probably have seen many times over the past years the news that blogging was dying or even dead already. Social networks like Facebook and Twitter were supposed to substitute it.
Well, it turns out blogging is still going strong, at least according to a new research published by Nielsen/McKinsey. Here's the link: Buzz in the Blogosphere: Millions More Bloggers and Blog Readers
According to the research the number of both blogs and blog readers has been steadily increasing over the past years and months, reaching 173 million blogs last October.
Bottom line: if you are going to spend time publishing stuff online doing so on your own website/blog is still a much better option than using a third party platform like Facebook, Twitter or Google+.
Get My Best Internet Marketing and Entrepreneurship Tips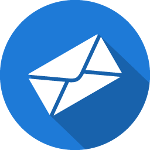 Don't worry, I only send out emails once or twice a month.
But when I do, it's because I have something valuable to share!
You don't want to miss those, and it's completely free!
12 Responses to "After Blogging Died It's Booming Again…"
Tushar@BloggersEthics

These blogs are bound to increase with time. What is important is that there are more quality blogs

Rosemary Jayne

"Bottom line: if you are going to spend time publishing stuff online doing so on your own website/blog is still a much better option than using a third party platform like Facebook, Twitter or Google+."
Definitely! This also ties into the debate of hosted vs self-hosted blogging, if you post on your own blog then you really own your content.

I thought the point of Facebook, Twitter and G+ was communication which was the underlying aim of Social Media? Not that blogs aren't a form of communication, but how often would you search someone's twitter feed for a tip?

HP van Duuren

Thanks for your post Daniel,

That's good news, because I have several blogs,
But I do also have special buttons that you can use when you want to share my posts in Social Media. So I guess I do have a little
of Both.

Jim Derr

Yes, Thanks Daniel,

I agree that is good news.

There are a lot of good quality blogs out there on the internet, right now. That will only spur on more growth.

I agree also having your content on your own hosting server is better than on some other social media companies server, who may decide your content should be banned or removed or whatever.

Jim

Slavko

The interesting thing is that nowadays people use third party platforms more in order to find their way to blogs. So the conclusion is that the blogs are in fact not replaced by these third party platforms, but instead they benefit from them.

And as long as the bloggers are concerned with competition- remember consistency is what makes it on the long run.

Charles Specht

Personally, I prefer to read quality content over reading a facebook friend tell me where they ate dinner. Give me good quality!

Dan

I agree with the research, I've been seeing a surge of Blogs lately. I think people are becoming Social Media fatigued. It's a fire hose of Tweets, & Likes & feeds, you just can't follow it all. It's a mess out there. Better to start a Blog, write about what you're doing, you like etc., then turn it into ca$h.

Yuri

I think it was the complete opposite. Social networks like facebook and twitter helped share contents around the world. It made it easier for bloggers to spread their content out. Back when facebook and twitter wasn't around. Blogger relied too much on search engine's to recieve traffic. Nowadays, you can get traffic from different sources. It's a win win.

jorge jacobo

On one of your past posts I commented that I prefer to read a well written article than a bunch of comments on Facebook.

Even If you combined it with these social networks a blog becomes unstoppable.

jeff

That is good news.
Very good news.
Time to go for the computer and start writing more posts.

Daniel

Quite amazing numbers, Daniel.

Did not know that there were that many blogs out there.

The numbers are way higher than what, Technorati and other sites seem to be tracking. Unless there data has not been updated for a while.

And more importantly, it shows just how popular blogs really are.

Rattan

That is alot of blogs! With the rise of facebook and posting throughts and opinions, this can only grow with the next generation
Comments are closed.