Are You an Oldschool Blogger/Webmaster? Take The Quiz
Recently I was thinking about how much the blogging and Internet marketing scene has changed over the past years. Most of the services and tools I used eight years ago are gone. Some websites that were huge are now struggling to stay alive. So on and so forth.
That's why I decided to create the quiz below. Take it and see how many oldschool points you get!
1. Have you submitted sites to Dmoz?
1 point if you have
2. Did any of your sites got listed?
1 point if it did
3. Did you get listed on Yahoo! Business Directory?
1 point if you did
4. Did you use the Alexa browser extension to improve your rankings?
1 point if you did
5. Did you check the Technorati Top 100 regularly?
1 point if you did
6. Did you hang out on DigitalPoint?
1 point if you did
7. Can you name 3 blog networks that were active back in the day?
1 point if you can
8. Did you have an user account on Digg?
1 point if you did
9. What about on Del.icio.us?
1 point if you did
10. Did you ever get a story to the front page of either site?
1 point if you have
11. Do you know who Steve Pavlina is?
1 point if you do
12. Did you display your Feedburner count with a widget?
1 point if you did
13. Did you use Yahoo! Publisher Network to monetize your site?
1 point if you did
14. Did you use a browser toolbar to check the PageRank of your sites?
1 point if you did
15. Did you know when PageRank updates were getting rolled out by Google?
1 point if you did
16. Did you use Google AdSense for Feeds?
1 point if you did
17. Did you made money with the AdSense referral program?
1 point if you did
18. Do you know the name of the CMS developed by SixApart?
1 point if you do
19. Did you have a user account on SlashDot?
1 point if you did
20. Did you participate in a banner exchange network?
1 point if you did
Get My Best Internet Marketing and Entrepreneurship Tips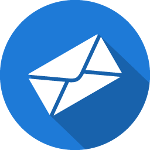 Don't worry, I only send out emails once or twice a month.
But when I do, it's because I have something valuable to share!
You don't want to miss those, and it's completely free!
6 Responses to "Are You an Oldschool Blogger/Webmaster? Take The Quiz"
Ryan Biddulph

Hi Daniel,

I have to answer yes to a few.

Yep, I know who Steve Pavlina is too. That's the thing; if you're at this game long enough you'll be calling yourself an old hat by racking up the points on this quiz.

I do recall the days where listing your blog in directories was the biggest of deals. It was like manna from heaven.

I also posted the Alexa Tool Bar on 2 of my blogs to bump up my score.

Wow, those were the days.

Thanks for the trip down memory lane Daniel.

I'll tweet this in a bit.

Ryan

Kostas Chiotis

Hi Daniel. I have to admit to scoring a good number of points, but with some of these techniques I say if it ain't broke don't fix it!

Steve B

I scored 12. I could have thought of some other questions to prove you are old school.

Such as:

Did you run a web directory or did you used to submit to a bunch of web directories?

Did you do link exchanges?

And, if you want to go way back: Did you ever add your links to a link farm?

Daniel, what is your username at DP? I been a member since 2006.

Manik

Hi Daniel,
Thanks for the great list of Oldschool blogger/webmaster. I got score 13 out of 20 and I think day-by-day, i'll be better. 🙂

Chandran

Thanks for sharing this Daniel, I got 11 out of 20, I want to make it better.

Tiyo Kamtiyono

I only answer yes at 4 of those questions but i feel that I have been blogging long enough.
Next time you need to make a poll about how new we are into blogging Daniel 🙂
Comments are closed.