Are You Good With WordPress Themes?
A couple of weeks ago we released the first official Daily Blog Tips theme, called Deep Blue. There are over 3,000 downloads so far, and a large number of bloggers using it on their websites.
This positive feedback made me confirm the plan to release at least one new theme every month on 2008. I have some great designers involved already like Brian Gardner and Nathan Rice, but there is a huge demand for their work so that they would not be able to design all the 12 themes that I need.
This is where you come in. If you have talent designing WordPress themes and are trying to get your name on the market designing a theme for us could be a good opportunity. While the themes will only have the "Daily Blog Tips" link on the footer, you will be credited on the page where the theme is released. In order to download the theme users will need to open that page, so they will inevitably see your name and the link to your own site.
You will also be paid based on how much time you dedicate to the theme development. If you are interested just send me an email via the Contact Form and we'll get the ball rolling.
The next Daily Blog Tips theme is coming in January, stay tuned!
Get My Best Internet Marketing and Entrepreneurship Tips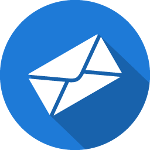 Don't worry, I only send out emails once or twice a month.
But when I do, it's because I have something valuable to share!
You don't want to miss those, and it's completely free!
10 Responses to "Are You Good With WordPress Themes?"
Ganha

Relly good post, i will start using deepblue on the next year but i modified it at my teast in put 3 blocs .
Thnks
sorry about my English but i am from Europe

Ben

Best of luck with this Daniel. Sorry I couldn't take part. Maybe I'll offer one up some other time. I look forward to seeing what themes you release.

costa

can't wait! Im already using your theme for one of my other blog. looking for one for the present one. hope you new one will suit me.

King

Congratulations on the number of downloads.

Sean

I wish I was better at the theme stuff. It's the PHP that gets me. I usually download a theme and then add my own images afterwards lol.

Hafiz

I could code and design my own template but I simply don't have that much free time nowadays.. Maybe some other days =(

Dave

Any Brian Gardner theme will attract some attention. Smart move getting him involved.

Chip

It's become a trend this days for big blogs (like yours :)) to release a theme after building a large readership. It's a very good marketing idea.

You said 3000 downloads? Imagine 90% of those themes still having the "Designed by" mention in the footer, how many backlinks will you have? Imagine releasing a theme every month. How many backlinks will you have?

Exactly, you know the answer.

Offtopic, I love Brian Gardner's themes.

Planet Lowyat

In fact, we have download Deep Blue and tested on it. However we decided to used another WordPress Themes. Anyway. Deep Blue is nice. Thanks.

medyum

Best of luck with this Daniel. Sorry I couldn't take part. Maybe I'll offer one up some other time. I look forward to seeing what themes you release.
Comments are closed.