Become an Affiliate for Killer Domains
The sales of the Killer Domains ebook are going well, but I thought that opening up the affiliate program couldn't hurt, right?
I am selling it through E-junkie, and they have a very user friendly affiliate system. You just need to click on this Join our Affiliate Program link, register your account, and you are ready to go. You can either use a "buy now" button or link to my release post, both will track your referrals. Finally, the commission is 50% (or $8.5 per sale) with no minimum payout.
If you want a review copy to write about the book on your blog just drop me an email (daniel AT dailyblogtips.com) and I will provide one.
Get My Best Internet Marketing and Entrepreneurship Tips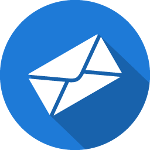 Don't worry, I only send out emails once or twice a month.
But when I do, it's because I have something valuable to share!
You don't want to miss those, and it's completely free!
19 Responses to "Become an Affiliate for Killer Domains"
Ross Goodman

Alternatively, I could just become an affiliate and buy it from myself for half price?
Joking aside, I'd love to review your book. My blog is not huge, but I do work in IT in Scotland so is relevant to some of my readers.

Daniel Scocco

Ross, I am not sure if you buy through yourself (though yeah if someone wants to hack that he should be able to).

Drop me an email if you want a review copy.

Siddharth

Good step Daniel, this will sure boost your sales of Ebook. Referrals always work and I am sure they will this time too. I am becoming an affiliate right now, lets see what ejunkie procedure is for that.

Melvin

50%, wow thats a pretty big one..

Dannie

Daniel,

Is payment only via paypal. And can we use the 125×125 button image you have in this post and/or the image of the actual ebook to promote it?

Adam Singer

signed up !

Mark Thompson

Good luck with the book, I sell a few books and guides through e-junkie and they are excellent, however I have found that it's quite difficult to pick up lots of good affiliates from there.

Unfortunatly if you want lots of good affiliates you can't do better than clickbank and having a decent gravity rating.

Daniel Scocco

@Dannie, yes paypal only.

Feel free to use the 125×125 banner or the book image, or both.

Rajeev Edmonds

Joined and Advert is up on my blog. I have used the 125×125 banner of this post. Can I use it?

Rajeev Edmonds

Daniel,

As I pressed the "Submit Comment" button, I got the answer of my question regarding 125×25 banner.

Both comments appeared at almost same time 😀

Daniel Scocco

Not a problem :).

fitzheim

I was thinking of selling this ebook but seems that I need to register to another affiliate program, hmm…I need to think first.

Not that I'm not interested. I'm eager to but my hands are full to handle too many affiliate programs.

Perhaps I'll make a review on it. 🙂

FabioG3

My review will be published today ay 7:30PM your time, so tomorrow morning at the office my readers can read it with the first coffee in the morning…

Make Money Online by Homebizseo

To make money online is a large percentage of today's population goal in the recession that is upon us. Small business owners and most major companies are looking to make money online too. With webhosting ranging from 6.95 to 20 dollars per month start up cost and monthly fees are far less than running a brick and mortar business.

Zaheer

Signed up. I'll put the link on my blog tonight. I'd love to write a review on your book.

Glen Allsopp

Definitely a smart step, I expected you to do this after writing the book.
I also think it was beneficial that you didn't release all this at once as it may have been a bit overwhelming.

Publicidad Internet

Just signed for the affiliate program, hoping to sell lots of it and make some good money.

Regards.

Sharen

Hi there

I also just signed up to be an affilliate, yes another one! 🙂

Shaz

Grant Vanputten

It absolutely was very useful. thank you for writing it. I will share it with my friends. Thanks
Comments are closed.