Best Firefox Add-ons: FireFTP
Personally I prefer to use a stand-alone FTP client, but I am sure there are many people out there who would love to be able to upload and download files from their servers directly from Firefox. The solution is an add-on called FireFTP.
Another benefit of this add-on is the possibility to use an FTP client on computers where you don't have enough privileges to install new software (e.g., in your work, school and so on). The interface looks like any other FTP client out there:
It also comes with a lot of advanced features, including: directory comparison, syncing directories while navigating, SFTP, SSL encryption, search/filtering, integrity checks, remote editing, drag & drop, and file hashing.
Worth a look.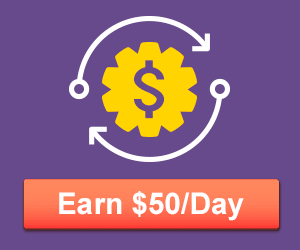 Get My Best Internet Marketing and Entrepreneurship Tips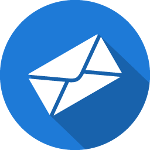 Don't worry, I only send out emails once or twice a month.
But when I do, it's because I have something valuable to share!
You don't want to miss those, and it's completely free!
11 Responses to "Best Firefox Add-ons: FireFTP"
Mike Anderson

Great tip – I think that for many, FTP is still confusing and any simplification of the process has to be better for newer people trying to understand how manage a blog or website. Moving files, themes, content and zipped files can be overwhelming for some!!

It took me awhile to understand the process and I pretty technical.

Mike

Nabeel | Create Your First Website

Well this looks like a good 'secondary' ftp client.

I use Filezilla as my primary ftp client.

Josh Garcia

It doesn't hurt to play with a new toy. I really like Filezilla. However, like you mentioned it has it's beneftis to installed.

Chat with you later…
Josh

Vince

I haven't tried this yet. But so far, FileZilla is the best FTP client for me. It's totally free and more stable than other FTP Clients that I have tried.

Ka Damar

I like to use Right Click , then choose Properties

Peter J

Thanks for recommending this plugin, its most awesome. I can see a use for it in a portable firefox environment, taking ftp on the go. Thanks for this Daniel 😀

Dev – Technshare.com

Hey Daniel,

Nice share. I'm yet to try this add-on. Currently i am using filezilla and it's really great tool.
Now i'm going to try FireFTP.

Thanks for the great advice.

~Dev

Tinh

Great tool, I am currently using FileZilla now. Thanks

Web Marketing Tips

Would love to give it a try … but later on …

Christian Guico

I'm using FileZilla for my FTP needs, I've seen this one on some videos on YouTube but I never know this comes from Firefox browser.

DailyTechPost

Nice list, I was searching for firefox addons then I found your site…extremely useful..thanks for sharing it 🙂
Comments are closed.