Blogging Idol 2: Back to the Drawing Board
Update: Thanks for the feedback guys. Looks like the new rules are good to go, so we will be running the competition on November. Next Monday (October 27) I will be posting the final post and opening the applications.
I thought I had the perfect plan for Blogging Idol 2, but the events proved me wrong. I figured that an AdSense based competition would really be cool, since we all want to understand what are the best, real methods for making money with PPC ads right?
It might be the case, but it turns out that very few people were be willing to start a new blog or website for that purpose (and the ones who did were worried about getting their account banned if other competitors tried to sabotage them). Over the past week I received only 20 applications. Probably some more would come over the next week, but it would still be below the minimum number for making the competition worthwhile for the readers or for the sponsors.
So that is idea is canceled.
At this point I have two options, just drop Blogging Idol 2 for now, or try to launch with another set of rules.
I was thinking something that would let you guys use your existing blogs, be funny, and yet fair. Frankly, it was hard finding the answer. Most types of competition are too easy to cheat, and I can already foresee the bitching that will come along with it.
One idea that I had:
Make the competition based on 4 parameters:
RSS increase
Technorati authority increase
A voting session where readers would vote for their favorite competitor
A judge panel (with 3 experts) that would award 3 votes for their favorite competitors
So in total there would be 6 points to be won (3 from the judges, and 3 from each other parameter). After the four weeks, the blogger with the highest number of points would be the Blogging Idol and win the $4,000 in prizes.
Even if someone tries to cheat on one of the parameters, therefore, it would not compromise the competition, and it could even backlash for the cheater because people would talk about it and it would affect the voting from the readers and from the judges.
What do you guys think?
Let me know if you would be participating if we used those rules. If enough people express interest we might end up running it. The $4,000 in prizes are still there after all.
Get My Best Internet Marketing and Entrepreneurship Tips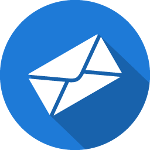 Don't worry, I only send out emails once or twice a month.
But when I do, it's because I have something valuable to share!
You don't want to miss those, and it's completely free!
61 Responses to "Blogging Idol 2: Back to the Drawing Board"
Writer Dad

I love this. Much, much better. Thanks.

Rajaie AlKorani

I agree, these are some much better rules. As you said, Daniel, the third one will also make it hard and even useless for anyone to cheat.

LindsRay

I agree with your point – it's just too much work to try to maintain an existing website to start from scratch (great learning experience though it might be). I'd definitely join the contest if that was the case!

Matej

I liked the Adsense thing. Not sure about others, but I wasn't planing to send application before 30 October lol …

Ajith Edassery

I like the new set of rules… The other one had a potential risk of getting banned by Google thereby loosing out on the bread and butter of a budding blogger.

Let's go with the new rules!!! Moreover, that will be the logical sequel to the Blogging Idol -1 which had RSS increase as the main KPI (and those who could not participate then would relish this episode)

Cheers,
Ajith of DollarShower.com

Mac Apps

I think only using one and two. Making it a combination of the both. I don't think voting would be very fair, although judges rules might be interesting.

Clare Swindlehurst

I much prefer these rules and would definitely sign up

OnlineGodfahter

I am in! 😀

C.J. Harley

Sounds good to me. I like that we will be able to vote for our favorite competitor.

L-Jay

This new idea sounds great – it's a more 'friendly' method of improving our blogs – I'm in.

Daniel Scocco

@Mac Apps, using only the first two would be to easy to manipulate. The voting and judge panels make it easier to spot the "shady" competitors, and to give points to the worth ones.

Jason

I was worried about getting banned from Adsense just for having a competition with it. Google is funny about things like that from what I can tell.

I think using all 4 parameters is perfect. The fairest way, imo.

On a side note, I think you should push the contest back a few weeks….so I can join of course 🙂

AnotherGuy

Personally, I don't like having judges. It can become bias (if a blogger writes about something a judge likes, for example) and it may not even be intentional, but it happens. I was planning on applying next week after I get all of the details figured out.

I'm still gonna do my plans, and in fact I will be emailing you shortly with a few questions.

Thanks, but I don't know if I'll be joining in on this one. There's always gonna be someone who doesn't like the rules though, so don't stop with me by any means.

thatdisneygirl

I would participate in this contest. Honestly, the last one seemed like it would pull me away from my main blog and I didn't want to make the sacrifice. I think this new format sounds much better.

Jani

I'd definitely participate!

I was a little sad when you announced your first idea, because I didn't want to make another whole blog for the sake of the competition, but this one is great really.

I'm really glad you decided to start this new one. Thanks!

Daniel Scocco

@AnotherGuy, the judges will cast their votes on the blogger using the cleverest promotion strategy. I don't think you risk pissing of any of them therefore 🙂 . Also, the judges are only one of the 4 parameters, you can win even without their vote.

How to Cope with Pain

I'd participate in this one!

Sohail

not a great idea..i mean its toooooo much for a competition …too many things to do ..

Jodith

I was interested in the AdSense thing, but was concerned that it would be really easy to cheat.

I'm still up for it with the current rules, although I'd rather do it with a new blog rather than an existing blog. I already have my new blog all planned out *laughs*.

AnotherGuy

Daniel, I can understand that. I guess my other issue lies with what Sohail said with too many things. I was going to use this new blog to test my adsense skills. Perhaps if we can find just one thing to focus on it would be more appealing to me (and others).

I'll think of a solution later and let you know what I think. I hate whining and not giving a solution in return.

Daniel Scocco

@AnotherGuy, the problem with 1 thing is that it becomes really easy to cheat.

With 4 parameters, you need to focus on improving your blog as a whole.

Increasing RSS subscribers and backlinks is something you try to do regardless also, right?

Technotip.ORG

Ofcourse I would be participating in this competition.
Rules are better than the previous one.
Actually I loved the previous rules, but I don't want to take chances with my adsense account 🙂

Gary

This is a significant improvement over both ideas so far.

Technorati is very easy to increase. You can buy links, which I'm not sure is really even gaming the system as opposed to just a method of link building.

I'd not give all the categories the same weight.

Daniel Scocco

@Gary, it is very easy spot purchased links though, and you cant hide them once you purchased.

I will as usual do my best to monitor the competitors, so I don't think it will be an issue.

Jason

Sohail, I don't really see it as there being too many things to do. The general guideline is, promote your website, and that's what it's all about.

Subscribers and technorati authority should come naturally as you continue to promote your website (assuming you have a good site).

I expect readers to vote on whoever has the best idea, and has worked the hardest to create the most successful site. Same for the judges.

So really, the only thing to do is build success.

Matej

I really liked the AdSense based competition, but with new sites. Competition with established sites is … less interesting and less fair IMO.

I'm not sure that I like Technorati authority increase parameter …

How often is it updated from Techorati, does it increase when users "favorite" you?

I would add more parameters to old idea ( adsense + new site ) so that people also focus on actual quality of back links (techorati) and readership ( RSS ). That way we will have less MFA sites.

Daniel Scocco

@Matej, AdSense is not an option. People are worried about getting banned, and this is too great a risk to run (and I agree with them).

Also, I would say that 90% of the people don't want to create another website, but hence to focus on growing and improving their existing one. It is a strategy that I recommend myself, so I got follow that.

Technorati authority is updated daily. It only increases with backlinks, so it is not that easy to cheat (sure you could buy backlinks, but I will be watching out for this).

AnotherGuy

For those of us who create a new site…. any kind of bonus? 😉

Brian

I'm going out on a limb on this one because I really don't like the new rules. Let me explain:

1. RSS increase. Really, I don't have too much of a problem with this idea except that this was the whole theme of BI 1.
2. Technorati – How would you rate this? By number increase? Because honestly it is so much easier to go from 100,000 to 50,000 than it is to go from 7,500 to 5,000. Some clarification on this would be great.
3 & 4. Please, please don't do voting. Voting gets biased (whether it is intended or not) and there will be tons of controversy over user voting and people buying out votes etc. Just my opinion, but I feel that this competition should be purely quantitative, not qualitative.

So what are my ideas?

1. Keep the new website idea, but just don't use adsense. I know lots of people want to start new sites, they just don't have the motivation. Why not have participants make a new site and see how many a) new rss subscribers or b) newsletter subscribers they can get.

OR have people compete to get higher ranks on google for X amount of keywords – I think this would be not only fun and exciting competition, but it would also be a very valuable learning experience for people who are trying to learn SEO and how to get onto search engine listings.

2. If you, or everyone else, simply doesn't like the new site idea, then let's work with our existing sites. Why not try # of newsletter signups? Slightly different from RSS, but still a fun way to compete for readers.

OR once again, use the keyword ranking idea from earlier, except this time people can use their own sites. Although this may be a little unfair between people with PR 8 and PR 2 etc.

Those are my ideas for now. I'll post again if I think of more.

I know that I am a minority among people who like your ideas, but if you use a voting system for BI 2, I most likely will not compete. Same thing with Technorati.

If I was unclear, or you want me to clarify anything, let me know, I've subscribed to the comments.

Sohail

Well i was getting ready for first competition and was a bit disappointed to see this post so i commented in a bit hurry having seen it again i see two issues here if they are resolved we are(at least me) happy to go and will love to compete

1. Regarding Back links : Can we submit in directories and stuff if YES (and its natural way) one can submit to thousands of directories so is that allowed (even its not called black hat)

2. judges votes are nice way to go but members votes are not so please consider only judges option. Member will not see work but they will vote their friends and stuff.

3. And also can we have contest and stuff to have more subscribers?

Nags

Love this idea! Please go forward with it.

Rarst

Definitely better than AdSense idea. Still I am considering…

Pro

interesting
discover new blogs
learn new tricks
gain some visibility

Con

except visibility rest of pros don't really require participating
blogs from marketing niche will probably have huge natural advantage in skills
blogs with established traffic (mine is low) will have more leverage
focusing on promotion means (for me) removing focus from writing content daily

It's good idea overall but basically I don't like being underdog. 🙂 It's contest, it's skills based, it's not skills I am good at. I will think some more, maybe do a post and ask my readers should I dedicate time to participate or stick with what I am doing already.

Ruchir Chawdhry

Yeah, the adsense one is too easy to manipulate, there are many clicking programs available on the 'net (and Google doesn't ban you THAT quickly). Another problem with the previous one was that it was with new blogs. Most people are focusing on their primary blogs and don't want to divert their attention away from it…

I really like the current one. Though I think it'd be better if you set some limits in place so, for example blogs with over 2,000 readers can't take part (because if you just make the contest a free-for-all then it'll be a disadvantage for smaller bloggers as it's easier to grow your RSS count and backlinks if your blog is popular). Also you should discount paid links.

As for the readers' voting session, make the people vote through the comments, and not through a polling plugin as they're easy to manipulate through proxies. The readers' voting session will be pretty biased though…

– The newsletter idea by Brian is pretty good…

But don't drop BI 2, I wanted to get in on this one and I'll definitely sign-up with these rules 😀

Danny Cooper

Brilliant idea Daniel, much improved over the last one. I'd love to enter with the new rule set.

Tejvan Pettinger

It is a good idea. There was no incentive to set up a new blog. I've started 13 and ended up concentrating on 4. There's no way I was going to bother with another. But, this competition sounds great.

Daniel Scocco

@Brian, let me clarify your doubts.

"1. RSS increase. Really, I don't have too much of a problem with this idea except that this was the whole theme of BI 1."

People loved this, hence why I think it is smart to stick with what works.

"2. Technorati – How would you rate this? By number increase? Because honestly it is so much easier to go from 100,000 to 50,000 than it is to go from 7,500 to 5,000. Some clarification on this would be great."

You are confusing technorati authority with rank. What you mentioned is rank. Authority is simply the number of links that you have from other blogs. So increasing this number is the same for everyone.

"3 & 4. Please, please don't do voting. Voting gets biased (whether it is intended or not) and there will be tons of controversy over user voting and people buying out votes etc. Just my opinion, but I feel that this competition should be purely quantitative, not qualitative."

The voting is required to remove the cheating factor. All quantitative metrics are subject to cheating and manipulation, and on the previous edition there was a lot of bitching already, so this is to avoid that.

"1. Keep the new website idea, but just don't use adsense. I know lots of people want to start new sites, they just don't have the motivation. Why not have participants make a new site and see how many a) new rss subscribers or b) newsletter subscribers they can get."

If I kept the new website idea, we would have 25 competitors. Not worth for me or for the sponsors.

"2. If you, or everyone else, simply doesn't like the new site idea, then let's work with our existing sites. Why not try # of newsletter signups? Slightly different from RSS, but still a fun way to compete for readers."

Completely easy to cheat, and very difficult to spot the cheaters. What if some guy stays all day creating fake gmail accounts, with real names, and subscribing to his own newsletter?,

Daniel Scocco

@Rarst, the best way to gain technorati authority and RSS subscribes is still writing top quality content. Probably will always be.

Daniel Scocco

@Sohail, directory links do not increase your technorati authority, only links from other blogs.

TechZoomIn

Hi Daniel,

Rules are good but it would be great if your ignore that "Technorati authority increase ".

Because many of the competitors will be new to blogging and they might not know the tricks and ways to improve that one. As compared to exp people.

My thumb rule suggestion is: what ever may be the rules you are going to implement, they should be easy to all king of bloggers.starting from fresher to exp guys.

Apart from this Technorati, all other 3 are pretty cool and transparent.

What do you say?

SEO Genius

I much prefer that idea I am sorry the other idea was not taken up by as many people but most including myself would prefer to work hard on their current blog to try and make that one a success first.

Persistance is the answer to success.

One thing I wanted to make sure is that this competition could be used on my current blog and a new blog wouldn't have to be made?

Daniel Scocco

@SEO Genius, yeah that is the case.

@TechZooming, Technorati authority is nothing more than the number of links from other blogs.

You don't even need to focus on it, it happens naturally.

TechZoomIn

Its better you write a article covering all the rules and possible ways to increase that respective counts 🙂

Rarst

@Daniel

Quality content is extremely important but awesome article that got read by 10000 people will probably receive more links than awesome article read by 10. 🙂

I can't decide if participating worth it… So count me in. 🙂 It's always better to do something than to stay out.

Daniel Scocco

@Rasrt, I might put a limit on the size of the blogs that can participate.

I am thinking 1,000 or 2,000 RSS readers max.

AnotherGuy

I'm starting to think that it shouldn't really matter if people are already experienced in blogging or not. I've only had my blog up for 3 months and have learned a lot already. I would probably end up joining this whether or not I like the new rules (I've done some thinking since yesterday) and just do it to learn.

This isn't necessarily about who is the most experienced going in, but who is the most passionate and excited to be excellent. It's about who gains the most experience, and who comes to understand the process.

Those of us that read this blog are here to become better bloggers. I can only see this as a way to enhance our blogging abilities… and so I am a bit encouraged to tell everyone here they should sign-up so that they can better themselves.

That's just my two-cents.

Daniel Scocco

@AnotherGuy, yeah that is more like the spirit of it 🙂 .

Ali Hale (from Alpha Student)

Hi Daniel,

I really like this new version — I was not at all keen to try to create a new site, and my goals at the moment are readership rather than income!

So long as we can use an existing site (I want to use Alpha Student), I'd be in 🙂

Mr. I

1. I don't think RSS is good idea. Some people (you know whom I speak of) may again say that the competition is not fair. But it is good that it is not most important factor!

2. Technorati Authoraty would be a good parameter. But again, link exchanges may kill whole idea. And as in one of the comments, 10000 people = more links than 10 people reading the same article.

3. Voting! Not good at all. People may write good stories about why they need $4000 ( I bet voting will bring the news of 100's of family members suffering cancer or something like that ) to win sympathy of people. This will be a whole lot unfair.

4. Experts! Best idea!

Young

I think you should stick with the rule you first decided, though it was not a perfect way, and there may be cheat or sabotage. Game is game, everyone is equal in the rule settled and accepted by each other.

You change the contest today, and you maybe cancelled the contest tomorrow, which meant that you did not keep your word. I don't think it is a good idea.

Daniel Scocco

@Young, I have sponsors giving out money for the contest. Running a competition with 20 people would not be worth to them (and to me neither).

I try many things on this blog. Some work, others don't. That is how it goes.

Money Making Ideas ~ Suzanne

OMG! AnotherGuy just beat me to it! This is almost verbatim to what I was just drafting to comment here! Do I think I'll win Blogging Idol? Chances are NOT in my favor … but I know it will motivate me so much that I will succeed at my blog!

I can't think of a single thing you could do for Blogging Idol that would make it an even playing field or "fair" … the more experience someone has, the more subscribers someone has, the more "connnected" someone is … the better they'll do … but for me … even if I fall short I will still be winner.

"Aim for the moon,even if you miss it, you'll become one of the stars."

*SmiLes* Suzanne

I'm ready … bring it!

AnotherGuy

@Suzanne

Great minds, eh? I guess this will be a tough one to win if there are others with the enthusiasm that you have. 🙂

Brian

Alright well whatever you choose to do Daniel, I'll go along with it. Really it's just an opportunity to motivate me to blog and grow my site.

I'll be looking forward to what happens now.

Sohail

So any thing finalized Daniel?

Daniel Scocco

@Sohail, yeah we are running it. I will post the final post and open applications on Monday.

Jagdesh

I agree with everything except for the Technorati authority increase.Not everyone uses technorati(such as me:()and i am sure with three critriea it is enought to choose the winner

Franklin Bishop

So where do we apply for this at? Because I am totally in for competition. It doesn't matter if you lose because with these four parameters you will be improving your blog anyways. And that is what you should be doing, improving your blog.

Jodith

Hahahahahaha….I have about 25 rss subscribers…I don't think I'll have a problem qualifying.

I do like this competition, because increasing subscribers is one of my goals, although I think a lot of my energy in the next week or so is going to go toward a new newsletter. Then again, maybe I'll make my newsletter subscriber tease into an RSS one instead.

So, yeah, I'll sign up. I'm not likely to win, but it'll be a good incentive to do some of the promotional work I've been avoiding.

Ryan Wanger

Love the new rules. I was really excited about participating this year, but the old rules made it a no-go.

Looking forward to a fun competition!

Umar in Dubai

those are good rules… but i suggest u move the competition to jan since nov and dec are busy months with holidays and all

Daniel Scocco

@Franklin, I will post about it on Monday.
Comments are closed.