Blogging Idol Competitors: You Need to Activate Your Feedburner Feed Count
This is a quick note for the bloggers that sent an application for the Blogging Idol. I am starting to create the scoreboard, and I am noticing that a large amount of the competitors don't have the Feedburner feed count active.
In order for you to participate in the competition there are two requirements:
1. I must be able to find the Feedburner feed on your blog
2. You must have the "Feed Count" feature enabled
Those were stated in the rules so make sure you are meeting those requirements.
If you don't know how to do this, here is a quick guide: Go to Feedburner.com, register an account and "burn your feed." Then display that feed link somewhere in your blog. Then log into your Feedburner control panel, go under "Publicize," and then "Feed Count." Then activate it.
Get My Best Internet Marketing and Entrepreneurship Tips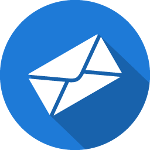 Don't worry, I only send out emails once or twice a month.
But when I do, it's because I have something valuable to share!
You don't want to miss those, and it's completely free!
23 Responses to "Blogging Idol Competitors: You Need to Activate Your Feedburner Feed Count"
Brad Blogging.com – Personal Blog Tips And Blog Help

Check Check and Check!

Can't wait Daniel. 🙂

Jodith

My extremely pitiful feed count has been activated.

Raghu

Less the 24 hours to Go! Let he games begin.

TheAnand

i have goog feedburner…will it do?

Colby

Sorry about that…I activated my feed count and added the feedburner chicklet to my site. Good luck to everyone!

Joel Drapper

Ops. Sorry about that. Mine is active now. You can find it in my sidebar.

Vakeria | TimelessLessons

Thank you for the reminder Daniel, just activated the feed count.

Sohail

done it already as u said:)

Melvin

Whew.. I never know there's another rss contest going on..

Julio Greff

Instead of Feed Count, I show the number of subscribers via XML (I don't like that ugly image =/). Is it valid?

Neilio

Mine is active and displaying (which hurts a little seeing as it's so low!)

SATISH

Please guys do it fast..

Koichi

Added it to the "about" page! Sorry about that.

TheWeblogZone

Done and done. 🙂

Rohit

That shouldn't be an issue with my blog.

Anyways,it's quite exciting to give a head-start.

d3so

mine has been activated.
Hopefully my new blog will do well 😉
happy hunting everyone!

Ruchir Chawdhry

Sorry, mine's in the sidebar now, did it after you sent the email 🙂

Young

My " feed count " was active and you can see it in the side bar, if not, please let me know. The total subscription was only 5 up till now, but I will try it to be more.

Daniel Scocco

@Julio, yeah that is fine.

As long as the feed count is active.

Arlind

Does that mean that we have to put it on the sidebar or only activate it?

Daniel Scocco

@Arlind, you just need to have it active.

Andy

Ready to go here!

Dot Com Dud

I've activated mine now. All good?
Comments are closed.