Buy a Whiteboard For Christmas
Or ask someone to give you one as a gift.
I bought my whiteboard one year ago, and it was one of the most productive acquisitions on that time frame. It is it is just an amazing albeit simple tool. When I am outside or traveling I use a notebook to take down notes of ideas, but when I am in my office I just write them on the whiteboard, since it is placed right above my computer.
As a blogger it is essential that you keep a list of articles to be developed and ideas for future posts, and a whiteboard is perfect for that purpose. Moreover, it can also help you with to-do lists, reminders and idea brainstorming.
Who knows, you might even use your whiteboard to integrate some posts, like the guys from SEOMoz do.
Get My Best Internet Marketing and Entrepreneurship Tips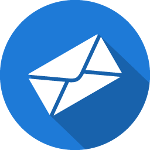 Don't worry, I only send out emails once or twice a month.
But when I do, it's because I have something valuable to share!
You don't want to miss those, and it's completely free!
34 Responses to "Buy a Whiteboard For Christmas"
David Getchel

Whiteboards are great! I just put up a 4′ x 8′. It only cost $14!

Daniel

Yeah forgot to mention that are not that expensive.

Elena

The smell of the ink from the whiteboard markers gives me a severe headache. 🙁

Malsawm

It seems to be a smart tip.

David Zemens [1955 Design]

This really is a great idea and inexpensive to implement. As I sit at my desk, I have an assortment of notepads and sticky notes to remind me of the day's tasks. Not very efficient. I think a whiteboard is in my future.!

Muhammad Siyab

Well I already have a decent one to aid me in my studies, so i can use that one. I sometimes used it previously to brainstorm ideas… its so much better and bigger and easier to use than traditional pen and paper!

Benjamin

Also had one for a year. No idea what I would do without it. It has turned into the in-house intranet a little though. Extra tip: Get LOTS of different coloured pens, and don't leave anything written on there too long or it can go permanent (an extra incentive to get those to do's done)!

Ash Haque

I prefer paper, cuz you know, once you erase it, it's gone.

Dean Taplin

I bought a whiteboard a few weeks ago. It's a great investment. I used to scribble notes on a notepad but they tend to get lost or forgotten about too easily. I find a whiteboard a much better visual reminder of important tasks and to-do lists.

Fabiana

I really want one! I always write things in small pieces of paper and then lose it later.

Mike Smith

I love my whiteboard. I don't use it as much as I should now because my office is being redone so everything is out of order. But definitely one of the best things I've ever bought. Got a small one from wal-mart for $7.99 and it's perfect for my daily to-do lists. Right above the computer is where I have it, so it works out well for me to see it constantly.

The Net Analyst

I hate to admit this… but I'm a post-it noter. I generally do everything on a 3 x 5 in stickies and scratch out my completed projects.

Then I copy unfinished projects and article ideas to a new sticky once it gets too messy. I feel as if I am accomplishing something when I get to cross things off the list…

A white board is still a great idea, but I just figured I would pitch in one more (:

Fashion By Jenni

I always worry that it'll accidently get erased. Especially if I work really hard on something. Do you keep it on the computer too just in case?

Mike Smith

Fashion By Jenni, I've never had a problem with it. Just keep children and your "funny" friends out of the office and you should be fine.

I do have a notepad file backup on my computer though that I collect all of my To-Do's into before I put them on the board each night.

Daniel

Jenni, on my computer I only keep copy of the articles that are already being written.

Just buy a big enough whiteboard and you won't face this problem.

Benjamin

'The Net Aanlyst' – you can cross stuff off on a board too 🙂 – the same psychological reward is available and it is even bigger and more visible!

Jenni – I use a digital cam or the camera phone to 'backup' and 'archive' – it isn't searchable, but…

Armen

That's a great idea, Daniel. I'm forever losing post-its, or wondering where they are.

I'll have to seriously consider getting one.

Mark Evans

Save yourself a lot of money, and buy shower board at a home improvement store such as Home Depot. Tip: bring a whiteboard market and an eraser to test at the store before taking your whiteboard home. 🙂

Charles

WhiteBoard are the way to go! It's a great way to see your ideas and whatnot up close and in your face. With it,you will be less likely to forget something or slack off. I also use a notebook when i am out and about, but for at home/office use, whiteboard are it! Great post!

Amanda

I know it sounds weird bought I bought one of those momAgenda — the site is the name of the product — and it hasspots for up to 4 kids i have found that using the kids spots as individual things for each of my blogs has allowed me to become more organized and productive. plus since my office is in my bedroom i've found that it just looks nicer too

Eli

Where to buy one from though? I can't seem to find any on eBay AU.

Will keep looking though, thanks for the good idea! 🙂

felix

Check out this guy – he turned a whiteboard into his actual desktop!

http://quadradius.com/quadradius/about_jimmi_heiserman.html

The link to the image of this fantasticness:

http://www.quadradius.com/stuff/quadradius/computerDesk.jpg

He's a little bit my hero. 🙂

Jermayn Parker

yeah i used a whiteboard for uni and i was unbeleivably organised – lol

Will dig it out for my new office

Unionoabsoppy

The Good time of day. Very specific name of the site – http://www.dailyblogtips.com – as you have been able to acquire such a beautiful domain name?
This is a very interesting site while not missing a couple of sections. But section – this is very incidentally.
I am very long 5 hours wandering on the network for not stumbled upon on your forum. I am sure that I stay here long!
P.S. During the time that i arrived in the search I found a few interesting sites here is one weei highly recommend visit. I am sure that you are very interested in what are the most popular with our people.
Thank you for your attention.

Willy

We love whiteboards so much that we made our own. They're called SlapStick's

They have a unique adhesive that allows them to be placed anywhere.

Nice Post!

Web Designing Quotes

I prefer paper, because you know, once you erase it, it's gone.

Online Marketing Professionals

I like how you've organized things in the picture. Maybe I need a whiteboard as well?

Nice Post

medyum

It seems to be a smart tip.

Medyum OÄŸuz Hoca

Karlie Haaland

Hey um, where did you buy that whiteboard? Because I can't seem to find a big whiteboard.
Comments are closed.