Clever use of Google AdWords

The picture above is a screenshot that I took from Darren Rowse's Problogger site. This is a very clever use of AdWords. If you pay attention all the Google ads carry a feature called "Advertise on this site", but not many people seem to take advantage of that.
John Chow designed a funny and very targeted ad, and placed it over the Problogger site since he knows that such audience will probably find the content of his site also valuable. If you are going to spend money on pay per click advertising campaigns you should consider using this strategy, it certainly helps the click through rate and the quality of the visitors that you will get.
Get My Best Internet Marketing and Entrepreneurship Tips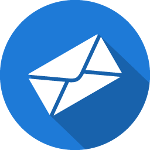 Don't worry, I only send out emails once or twice a month.
But when I do, it's because I have something valuable to share!
You don't want to miss those, and it's completely free!
5 Responses to "Clever use of Google AdWords"
Ramanathan

Johnchow is always clever. This is a brilliant idea. Thanks for the info.

LGR

It is not a cost per click campaign, but a cost per impressions campaign. You pay whether people click on the ad or not. They can come out a little cheaper but not always. It depends on the site. I think I read on John Chow's site that he spent roughly $425.00 in February. Cheap considering the readers he probably got.

Compaholic

Clever idea. I may have to try this. I never really noticed the links at the bottom for some google adwords to say "advertise on this site". Now I will be looking out for them more 🙂

Daily Good Tips

I get the new knowledge that we can promote our website by using the famous name
Comments are closed.