CSS Cheat Sheet
If you ever tried to design a blog theme or a website template using CSS I am sure this Cheat Sheet will be very useful. Check it out.
Get My Best Internet Marketing and Entrepreneurship Tips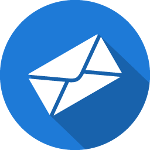 Don't worry, I only send out emails once or twice a month.
But when I do, it's because I have something valuable to share!
You don't want to miss those, and it's completely free!
3 Responses to "CSS Cheat Sheet"
Bes

This is very neat! Thanks for sharing.

One can print this out also and put it on the wall behind the monitor to refer to it whenever needed.

i'mkidding

well…
just the of us buddy..

🙂

Daily Good Tips

yes very useful
Comments are closed.