Daily Blog Tips Facelift
I just wanted to let everyone know that I will be implementing a couple of design changes on the blog (i.e. bear with me if you see things flying around). The frame and navigation will remain unchanged, but I wanted to give a unique look to the blog and get a lighter color scheme.
Get My Best Internet Marketing and Entrepreneurship Tips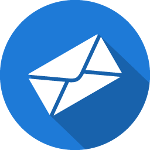 Don't worry, I only send out emails once or twice a month.
But when I do, it's because I have something valuable to share!
You don't want to miss those, and it's completely free!
7 Responses to "Daily Blog Tips Facelift"
Roberto Alamos Moreno

I already told you the other day, that this design is very nice. Good change 🙂

Rory

Very nice, Daniel. Spare, almost minimalist. And yet still harkening back to your previous style.

Daniel

Thanks. Yeah I was looking for something minimalist, in order to let the readers focus on the content rather than on a fancy design.

Dawud Miracle

Looks fine so far.

Anthony

Nice, looks good.

Madhur Kapoor

Nice theme Daniel ..looks very neat ..

George

Nice design change. I like the new color scheme a lot.
Comments are closed.