Daily Blog Tips WordPress Themes Page
If you take a look at our menu bar now you will see a page called "Themes." Basically it is the place where we will put all our released WordPress themes, with screenshots and direct links to the demo page and to the downloads.
There are seven of them there right now, and more will come shortly. Also, if you have any suggestions or ideas for a WordPress theme that you would like to see released just let us know and we will consider it for the coming projects.
Get My Best Internet Marketing and Entrepreneurship Tips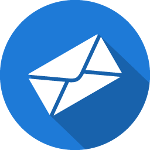 Don't worry, I only send out emails once or twice a month.
But when I do, it's because I have something valuable to share!
You don't want to miss those, and it's completely free!
18 Responses to "Daily Blog Tips WordPress Themes Page"
Steven

Daniel,
I think the themes are a nice addition.

Jeremy Steele

This was definitely a needed addition, thanks for adding it 🙂

Adam

im using (and loving) studiopress

everyone has given me great feedback on it too, thanks daniel !

Tom Beaton

This is such a great concept. For once there will be somewhere with only top quality themes and not just a load of rubbish. We know only the best will make it online here.

Could potentially pull in tonnes of traffic once the list grows.

Jim | BloggingStartup

I use a couple of these themes on my blogs. They are excellent. I am working on a post for later this month on high-quality, free themes and the DBT themes will definitely be included. It's great to have a single page to refer readers to.

affuan

Quiet amusing. making me wanna change my current theme. 😀

Ruchir Chawdhry

Have you ever thought of selling premium themes??

Daniel

Ruchir, we might in the future, not shortly though.

team ray

question how do you make themes?

what languages do you use eg.css and what else?

Mike

Very nice! It is so hard sorting through themes that not only are poorly designed but poorly documented.

matt

I would like to make a suggestion about a theme. I am looking for one that has a left hand side bar and that displays the pages on top but not the daughter pages.

vutha

all themes are so nice, I like them and i will use it for my other blog. thanks.

Dee

Great. Now I can quickly find all the latest themes you have here.

Since I plan to move my blog to its own host at some point, and want to add a different look, I have a theme request.

Here it is:
An all white, red-accented, 3-column theme with 4-6 125×125 banner add spots above the fold, and a nice size header.

medyum

Quiet amusing. making me wanna change my current theme :):)

Medyum

John Abraham

Great themes you got there, would be nice if some of those were not just a color-copy of others.
Comments are closed.