Daily Writing Tips Reaches 3,000 RSS Subscribers
English is not my native language, but I do rely on it to work, therefore I am always trying to improve my grammar, spelling and overall writing skills.
That is why I decided to create Daily Writing Tips, just over four months ago. I was already researching and gathering writing tips for myself, so why not share that information with other people?
Surely I had a feeling that the topic could be popular, but with blogs and the Internet you never really know if a website will take off or not. Luckily it did take off, and today we are already over 3,000 RSS subscribers.
The merit probably goes to the outstanding team of writers that I have over there. I share some tips coming from my personal experience once in a while, but when it comes to hardcore English grammar they take care of it.
If you are not a subscriber yet, here is the RSS Feed of the blog. I am pretty sure you will learn a thing or two!
Get My Best Internet Marketing and Entrepreneurship Tips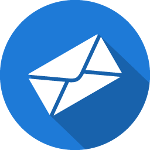 Don't worry, I only send out emails once or twice a month.
But when I do, it's because I have something valuable to share!
You don't want to miss those, and it's completely free!
14 Responses to "Daily Writing Tips Reaches 3,000 RSS Subscribers"
martinsc

yo have an extra http in the link in the first paragraph …

Daniel

That was fast man :). Fixed, thanks for checking.

The How-To Geek

This is an example of an excellent way to promote your other blog… I've been a subscriber here for a while, but had no idea you had another site. (just subscribed)

You should seriously put a nice big link to the other site on this one.

Daniel

Yeah I had cross links on the header for a while, I need to implement them back on the new design.

I thought about adding a "DWT" on the nav bar, but it might confuse readers since usually nav bar is for internal navigation.

pchere

You have some great content out there. I am sure getting more subscribers will not be a problem. 🙂

Shankar Ganesh

Congratulations. I've been reading DWT from the day you started it, and I just enjoy every article there 🙂 Very very informative!

Mark

Congratulations!! Wahoo!!! Keep up the great work. One of the reason why I prefer your website over ProBlogger is that your tips are simple and focused on improving productivity as a blogger.

Because of that, I am always coming back to read the old tips even though I am subscribed.

Ruchir

Great site there, Daily Writing Tips. I became a subscriber. Congratulations on your achievement, by the way.

Brent

Congrats Daniel. Dailyblogtips has been a favorite resource for me this past year and one of my favorites in my RSS reader. I'm betting you'll hit 4,000 RSS readers in no time at all. Great work!

Brent

–Deb

3,000 in four months? Wow, that's impressive!

Earth-Byte.com

We just subscribed today after reading through several excellent articles. We just started our own blog and hope to be successful with our content. Though we are learning as we go 🙂

john

rss blows.

medyum

you have an extra http in the link in the first paragraph …

medyum
Comments are closed.