Did You Buy YourName.com Already?
All right let's put this straight: if you read Daily Blog Tips regularly, there are good chances that one day you will become a web celebrity. If that is the case, you should register YourName.com before someone else does.
Now jokes apart, even if you just blog for hobby, I think it would be a wise idea to secure YourName.com. You never know what might happen in the future, what direction your career might take and so on, and for $9, registering your name on the Internet should definitely be worth it.
Take for example my situation. Right now I have no time whatsoever to start another project, even a small personal blog one. I am pretty sure that in the future I will want to share my personal opinions on different issues though, and perhaps even blog about topics like productivity or personal development. For that purpose I bought DanielScocco.com a while ago, and will just park it until I get the time or will to develop something on it.
Depending on your professional field, you could also use a website as a resume, and YourName.com is definitely the right domain for such a site.
Finally, owning YourName.com also reduces the chances of someone googling your name and finding the website of someone else. Google ergo sum is what they say. So what are you waiting for?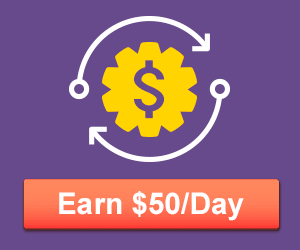 Get My Best Internet Marketing and Entrepreneurship Tips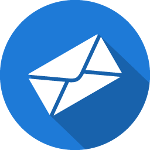 Don't worry, I only send out emails once or twice a month.
But when I do, it's because I have something valuable to share!
You don't want to miss those, and it's completely free!
65 Responses to "Did You Buy YourName.com Already?"
SEO Genius

I have never thought about owning yourname.com domain i always thought it was a stupid idea one for the registering companies to make MORE money.
However after reading your article i might consider registering it after all, i think Godaddy does a deal for yourname.com domains.

I am not sure i just recall briefly seeing something, however i obviously was not that interested.

Thanks for putting things in to perspective

sachin

I will give this a thought and try to book a domain by my name.

Hussein

Ooops I'd like to but my name is too long. Do you think it is still ok if it is too long? about 15 letters (firstname+lastname) 😀

Internet Business Ideas

Don't have one, but it is on my list.

Tanny

Rajaie AlKorani

I don't think anyone has the same name as me, and when I get close to being famous, I'll be sure to register it as fast as I can.

Barb D.

Dan,
I tried doing that recently but found that my name is common enough that both my married name and maiden name are already taken. What can someone do in this situation? Play around with shortening the name, grabbing an alias, using intials, or what? Thanks in advance for any tips on this problem!

Barb D.

Adam Singer

UNFORTUNATELY there are a ton of other Adam Singer's – while I was able to get AdamSinger.org, .com and .net were unavailable.

On the plus side, if you Google me I have three out of the 10 results on page 1, so it's not too bad. I have a very common name (which i never realized until I got on the web).

There was a whole document creating on the phenomenon of Google'ing yourself:
http://thefuturebuzz.com/2008/04/27/ever-google-your-own-name/

Mark Alves

Daniel – instead of just parking your domain and letting GoDaddy run its own ads on that page, why not redirect it to your own About page on this site? Granted, there probably won't be much direct type-in traffic, but every bit counts.

Mike Panic

I bought mikepanic.com about 8 years ago now – which is mainly used as my photography portfolio, but I agree, it's silly not to buy your name.

Brett Schulte

I tried about 5 years ago to register brettschulte.com. Unfortunately, (in)famous Usenet troll Brett Schulte out of Atlanta, GA (I think?) had already registered it, so I settled for brettschulte.net instead.

Abhinav Sonkar

I read an article similar to this one two years back and that prompted me to buy my domain name. I haven't regretted it. It is really a good idea and every serious blogger should get it before it is out of your hands.

Glen Allsopp

Good tip that I completely agree with, I bought my .COM near the end of 2007.

I'm actually launching a blog on productivity / personal development very soon so it's pretty funny you should mention that 😉

Dean

Yes, I have MyName.com. In fact, it's my blog's URL! Is that bad?

Effi Haryanti

I totally agree. Buying YourName.com is highly recommended. I use mine as my "online diary".

Pink Ink

Thanks for the tip. I've been thinking of doing this for a long time. I've never bought a domain name before. How does one go about it?

Keith Anderson

Unfortunately, there is a country singer that has my same name, and the domain has been registered for 10+ years. .net and .org have been taken since 2000.

I just checked my kid's names, three are available, I should probably grab those, they will appreciate it someday.

Added-Cash

I agree completely. Don't wait to registar your name. When I went to apply for mine, I was taken back at how many of the names & phrases were already taken. Even if you don't have a web page or blog to set up right away get the name. It will save you alot of grief in the end.
Added-Cash.com

Ari Herzog

Like the above comment by Rajaie, I doubt other people share my name. That said, I registered ariherzog.com in 2002 and began using it shortly after.

I'm in the process of redefining ariherzog.com, my website, and ariwriter.com, my blog, though I'm unsure what and how. Thoughts? Or keep them the way they are?

Agentspits

I never really thought about this before, but it actually is a good idea, my site now isn't the most professional sounding name. It's okay for now, and for a personal fun blog, but if I need a more professional presence online later on in life then it would undoubtedly be a good idea.

Kurt

That's a good one Daniel. Well you are so popular…hmm…I think I'll better wait..and if I ever become a popular blogger too then I'll instantly register my name lol.

Anyway my full name is so rare lol.

cb

My real name has already been grabbed in most forms by a well-known singer.. it isn't even that common – but I can't really complain as it is her actual real name too!

SBA

I have many domains, but not one for my name. Until recently it seemed a bit egotistical to me (one day I'll be so famous, others will buy and sell my name), but I can see the practicality for bloggers of your experience and exposure. Pointing the name to your blog or other web service is a good strategy. I agree with Mark Alves that you should not let it sit there — I wrote a post on this topic: http://bpwebnews.blogspot.com/2008/05/is-godaddy-using-your-domain-name-for.html (ain name for free?"). You can use the domain to let people contact you via a form, without using your real email.

Ali from TheOfficeDiet

I wish I'd done this a while back — http://www.alihale.com was free for ages, but someone took it recently 🙁

On the other hand, as a woman, chances are I'll change my name when I get married anyway…

suresh

Will try to get it on the earliest possiible day.

Kevin Bushbaker

I think this is a great idea. Actually, one should look into getting their last name only as well, just in case you have a relative that strikes it rich on Idol or something silly like that. 🙂

Also, this is a great way to have distant relatives that you never even knew about get in touch with you. I have had several 2nd and 3rd cousins find me and have made some great new connections. I love it…

Mark Frost

I wasn't able to secure my .COM, but I do own the .NET and plan on contacting the Mark Frost who owns the .COM. The bad thing is it has been registered for nearly 10 years, so I'm sure he'll expect $100 or so for it.

Daniel Scocco

@SEO Genius, my pleasure.

@Sachin, if you have an unusual name it should not be a problem to wait some time.

@Hussein, a bit too long indeed, but could ways help if you will have people googleing it (like from companies or related). You could try first name plus initial of last name also.

@Barb, yes I would try some different combinations. First name plus last name initial. First name initial plus last name and so on.

@Adam Singer, the .org should be OK if you are appearing on the first page when someone searches for it. Ideally you want the first result as well though.

@Mark Alves, yes good point, I will do it and I get some free time!

@Brett, keep an eye to see if he will drop the registration in the future.

@Dean, it is not bad. Depends on your goals for the blog. I find it much harder to promote a myname.com domain as a general website that brings information on some topic, but if you manage to its all good, and helps your personal brand also.

@Pink Ink, go to godaddy.com, register an account, search yourname.com, and buy it. You can pay with Paypal or any credit card.

Don't forget to look for a couple code in Google as well, it will bring the registration cost down to $7.

@Keith Anderson, definitely, and it will also motivate them to get in touch with the web sooner.

@Ari, personally I would integrate both on a single domain, so all backlinks you get will count for the overall link popularity. Unless they have very different scopes, but a personal site and blog and very related.

@Ali, good point 🙂 .

Colby Olson

I agree with buying and parking your name domain, but as buying a domain goes, which do you guys use?

I've heard so much negative stuff about GoDaddy that I'm wondering if there are other methods?

Madhur Kapoor

I liked the idea of using it as a resume. Will register mine soon.

Greg Ellison

Someone already took the .com version of my name so I bought the .net. I run a blog about me. The website has pictures, resume, my thoughts. if you want to check it out it is gregellison.net.

Greg

Chuck Anthony

Nine out of ten Chuck Anthonys agree: Buy yourname.com

Melvin

great read… for me i want to buy something like melv.in so i will rank first on my name just like mullenwegg for ma.tt 😉

Bruce

Great post.

I've given it some thought but not this much.

Like I think you've said: What have I got to lose?

Hussein

my domain name is niessuh.com which is a reverse spelling of my real name Hussein 😀

vutha

That is great idea, before i never know the importance of buying domain name. when i started blogging and buy the domain name that is my name was bought by someone already. and then i changed my decision.

Jared Stenzel

Already locked and secured. I use mine as a resume. I'm putting up widgets with RSS feeds of all my content. Pretty sweet actually.

Dexter | Techathand.net

I actually got mine.. When i won your killer domain book

gedet basumatary

That's where I am blogging right now.

Kevin

I've had my own domain name for years. Currently it redirects to my current blog. I had thought about developing it at one point however the main thing was to secure my identity. 🙂

Pablo Matamoros

I had tried to register my surname before, but unfortunately it was taken by the government of Matamoros in Mexico. For some reason I didn't click that I could register my name + surname until a couple of months ago. I've had my CV parked on there since the beginning (I added links to my business website and LinkedIn profile)

Having your CV online and under your own domain name is great! It also looks very professional.

Alex Cristache

@Adam Singer:
Indeed "Adam" and "Singer" are common words, but, have you tried using a dash? 😉 After all, it's a personal domain name and the dash won't really affect the value. Also, in term of choosing between a dash or the .org, I prefer the first.

Daniel Harrison

Sadly DanielHarrison.com has already gone. My name is not very common, but it's far from rare. I would have been happy with the .co.uk, but that's gone too.

Ari Herzog

@Daniel Scocco – Can you elaborate on backlinks for link popularity, as followup to #27 above? How am I not achieving that by linking ariherzog.com to ariwriter.com as is?

@Pablo Matamoros – Depending on your priorities, you may want to consider putting your CV up on LinkedIn; I don't know if many Mexicans use the site but I do know it's global.

@Adam Singer – I agree with Alex that if yourname.com is not available to aim for your-name.com.

suspect

I am actually planning on registering my domain name. Thanks for the tips!

nedyasafira

nice tips, but in my town Aceh. its not respon because the people never thinking about,because nothing have time to know something likr it. and no more blogger having agood income,very difficult.Nedyasafira

Mo

I've got a unique name… or so I thought. I tried registering my last name dot com, but it was gone (one of my cousins snapped it up…) so I ended up getting my last name dot CA. I never thought of registering my name dot com (mohamedbhimji.com) until earlier this year when I decided to give blogging another go of it. I'm now going to register my sons name as well… who knows, he may want to use it for something down the road.

I tried registering my name, my wifes name and sons name for e-mail accounts as well – but wouldn't ya know it they have dopplegangers out there using the same name. 🙂

Mo

Giuseppe

not get for now, but i,m sure to get one in the next future

Manoj

I have already got my domain up. I regularly write about my ongoing experience there.

Gary Hyam

Hi all,

I am trying to launch my company in the very thing you are all talking about…..

http://www.yourname.com has for some people always seemed to hard to setup and only for the IT geeks out there when in fact it's not that hard at all!

If anyone is stuck and wants some help in registering their own private domain name then I'd be happy to help out.

I could do with some private customers to help get my business off the ground.

Kind regards,
Gary

Adam Pieniazek

Yup, I got myname.com to protect my name and ended up starting a blog there almost by accident. A little over a year later and it's doing relatively well, especially considering how tough it is to spell right!

Avenues_NP

yea planning on doing so soon.. i told this to my fren.. and he has already started off with his photography blog..

F Zaheer

It is actually a very good idea to reserve yourname.com You can register your domain names / hosting at our website http://www.easytech.in

Online Celebrities

Great suggestion. I too have secured mine.

Jess

I've been thinking about buying myname.com for a while- it's still free and everything – but I've just felt uncertain about it. First, I'd want a domain like that to be my 'permanent home' on the internet, if you know what I mean, but what if my name changes? Being female, that's pretty likely. Also, is it safe to blog so visibly with your full name (from an under-18s perspective)?
Could you do a NameMiddlename.com (mine would be jessicaelisabeth.com). At least that won't ever change, right? And it's "safer"? But it doesn't have the googleability…

I'm feeling indecisive 🙁

Ryan

I had to wait a while to get myname.com. Someone else had it registered. My last name is pretty rare, and the guy that had it registered had a different last name and spelled his Ryan with two ns so it worked out the same as my first and last name dot com.

I've since registered my wife's name and our about to be born daughter's.

Bryan Hee

Register your own name as domain name is good idea for branding yourself. Visitors can type your name as domain name if they forgot your website address.

To Your Success
Bryan Hee

nanci

I, too, wonder about safety of my full name being out there-I'm older and still uncertain about some of this stuff. I did register my business name (about $24 a year-apparently I could have found somewhere a lot cheaper), but how important would it be for my own name to be registered? I have observed that things change so fast in technology, something may come up to make having a domain name unnecessary, and then I'd have spent money on it for no reason. But if I would want to, where should I try that wouldn't be expensive? That would be a factor in whether I do it or not.
Thanks!

Giang

Thanks for idea. Shall have godaddy registered one for future task.

Good idea.
HRvnplus

Zadling

I always recommend that owning YourName.com and posting a resume is a great way to get your name out there and find employment. If I was a recruiter, I would more likely higher the candidate that has his own website.

Amit

Woh ! Surprised, ur name is for sale! r u selling ur danielscocco.com ?

Jerrick

I do get it myname with.com to do my blog. That good that friend can search my blog with google search to write my name. Lucky my name is not been use by other before. For those who still haven't get your own name in the domain name. Get it for yourself since it so cheap for a .com domain name.
Comments are closed.