Drop A Comment if You Want to Win an iThemes Premium Theme
Pretty much every week someone emails me to offer some kind of free product or service. Most of the times, however, you can see that it is a blatant promotional effort, where the other side is just interested in getting some exposure for his stuff. On those cases I just ignore it.
Sometimes, however, the freebies do have a good value for my readers, and on those occasions I am glad to cover them.
Last week I was talking with Cory Miller, founder of iThemes, and we ended up discussing the possibility to offer some themes for the DBT readers. I thought it would be cool since I am sure most of you guys could use a premium theme on your blog, and he liked the idea as well since it would showcase some of his latest work.
So here we go. We will be giving away 3 premium themes for 3 different readers. They have all sorts of themes there, from e-commerce templates to magazine styled ones. All you need to do to participate on the random draw is to comment below mentioning what iThemes theme you would like to win and why (i.e. what do you like on it).
iThemes has been a sponsor of my blogs for a long time, and I really endorse the quality of their work. In fact I even use their themes on many of my projects. Remember when I launched RSSDay.org a while ago? That site is using an iThemes theme.
Update: You have until the midnight of today to comment (the timestamp on the comment rules). Tomorrow I will announce the winners on this same post.
Update 2: I went to Random.org and generated three numbers randomly: 32, 73 and 100. Congrats to Sridhar Katakam, Saurav and Jemore. I will contact you soon with your prize. Thanks for everyone who participated!
Get My Best Internet Marketing and Entrepreneurship Tips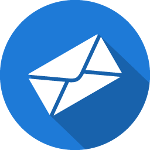 Don't worry, I only send out emails once or twice a month.
But when I do, it's because I have something valuable to share!
You don't want to miss those, and it's completely free!
144 Responses to "Drop A Comment if You Want to Win an iThemes Premium Theme"
Diego

Hi, I'd like to win a template for magazine styled because I like your designs and because I need It.
Thanks!

Tomas

I could definitely make us of eccomerce theme for my next project. Thanks for the opportunity!

Lax

I would like to win a Blog template for my blog. I like all the templates by Ithems because they are quality n compatible aswell.

Hope i will get one for me 🙂
Thanks,
Lax(www.techzoomin.com)

alece

does the 2008 theme club count?! that's definitely what i'd love to win. why? because i'd have some variety and could really play around with the design, look, and feel of my blog, which i use to share stories of my non-profit work in africa.

if the theme club doesn't count, i'd pick iNews, because i want a large customizable photo header.

Lax

I would like to win a simple and great template like DailyBlogTips.

Young

I would like the Blogging Success Theme, since it is look simple but good for a blog and I have no idea how to use the other themes just for a blog.

Matthew Lang

I'd like to win a template for my unemployed friend who has just started his own business blog. The only problem is it's lacking a serious web presence due to the lack of any free business themes around the net.

I would like to win the Business Card 3-in-1 package for him, as it would increase the visibility of his website and also help him to find consultancy work.

Fred @ Smart Savings 101

I really like the Essence theme. In the Featured sections on the front page, can you put pictures?

GG

wow awsome i like daily blog tips and iThemes.

I would like to win a premium theme because my theme sucks.

Please send me the essence series theme

Thank you in advance

GG

Tomek

Great giveaway 😉

I'd like to win Blogging Success theme because I want to have successful blog and this theme will help 😉

Blogging Make Money

I've got several websites up with free themes and now have some that are getting very popular and need to replace the free themes with something that looks more professional.

This is a very timely contest as I was just about to make a purchase somewhere and these look like super themes.

I could really use an eCommerce theme right now, so have my fingers crossed.

Thanks for the opportunity.

Rich Hill

Matej

I would like Landing Page Theme because I need something simple with BIG subscription button for my future video site. And also because I need to show my network of niche related sites.

Umar in Dubai

if i win i would choose blogging theme because of its simple and to-the-point design

Daniel Scocco

@Lax and Diego, you need to name the iThemes theme that you want to win.

Daniel Scocco

@Alece, no the theme club is not included, that would be 16 themes instead of one 🙂 .

chazzuka

bsocial is great for corporate blog, im going to use it for my company blog

John

I'm starting a new blog soon, and I could definitely use the Blogging Success theme. I like the theme and the title sounds like a good omen.

Ganha

Nice, i really like their themes and i was thinking about changing mine.
Thanks Daniel and ithemes.

Dave

Daniel – really appreciate the opportunity and this post did get me to check out (RE-check out) the iThemes page.

It reminded me that I really like the Essence theme and had thought of using that theme for a personal branding site. Please add my name to the drawing.

Thanks again.

Avtorentacar

Hi, I'd like to win a template for magazine styled because I need it 🙂
Thanks

Desk Coder

I would like to win the Essence series. I have a "blog" that I am using to promote an affiliate product, and that theme would work perfect for it. I can already start placing pictures and copy around on it.

Mikael Rieck

I would like to win the Magazine theme. I have just the right blog to use it on.

Candace@PhoenixHousingBlog.com

I think this is a fantastic opportunity to win a premium theme and of course be from such a popular designer as Cory Miller. I have been looking for some time for a theme that would fit the for a real estate idea of mine, a community blog that I would like to recognize in my area. I'm a real estate agent in Arizona and find the iCompany Plus iReal Estate (wow didn't see it had RE in title originally when I viewed it) the perfect layout for what I want to do. I would love to have my shot at customizing this beauty. I also have a Real Estate Blogging Network that I love to showcase Daniel Scocco videos on..for other professionals. I love WordPress and this site! Oh–and another great reason would be that 'Cory' is my sons name, that rocks!

David Lau

I like the Essence theme, i trying to build an online store with wordpress.

Ruchir Chawdhry

Awesome giveaway. I hope I win this one…

Kathy @ Virtual Impax

It's been a while since I've been to see the latest at iThemes. All I can say is WOW! A lot has been added since I last ordered a Theme from iThemes!!!

I'd love to own Essence – and probably will soon no matter what the outcome of the contest. Which is what makes this contest ROCK for iThemes! Great job guys!

Farrhad

I love the Grunge Theme, it just rocks and will be great on my blog 🙂
Hope i win!!

jeff

I've actually had my eye on the ecommerce theme for awhile now but just haven't gotten around to purchasing it yet. I love it's clean, fairly simple design and layout. I want to start an online store that is easy to customize and navigate, and this looks like the perfect solution. It's a pretty groundbreaking use of wordpress. Nice work, Cory.

PC

I like all the themes in ithemes. I would like to win a magzine style theme as mine is a tech blog.

Get Your Green On

yep. I am interested in a premium theme.
THanks

Niki

I would like to win the Blogging for Success theme – The look and feel looks great and I'm trying to update my website and learning how my way around wordpress. Thanks!!!!

Sridhar Katakam

I would like to win iReal Estate Theme.

Why? The theme looks simple, stylish and professional. It would be perfect for a real estate business homepage.

Sridhar Katakam

Forgot to provide the URL of my liking: http://realestatethemes.com/irealestate/

AbdulBasit Makrani

I check each and every theme at iThemes.com and found iReal Estate plus iCompany the best for my blog. Actually I gone through all the categories because I have many blogs but the best theme I found was iReal Estate plus iCompany which is great from all perspectives. I actually wanted to put this theme at my domain PropertyDubai.net

As I am one of iThemes subscriber, I would like every blogger to sign to their newsletter who is always interested in buying new premium themes for their blog and for other related news.

Rome

This could help everyone who uses wordpress. Went here instantly when I saw the ithemes site. Wow! It would be nice to win the

NEW! 2008 Theme Club

All the themes. 🙂

Joe

I like the bSocial theme — it's unique and looks fantastic.

Thanks!

Mayooresan

I'd go for a magazine theme. I can use it in my HWT site. 😀

Itz alwayz pleasure to get involve n such competitions.

Jackie Jackson

I'd really like to win a 'Blogging' category theme. 'Blogging Success' would be my ultimate option at ithemes.
Thanks for this super cool offer.

Dr. Teeth

Wow, that's an incredible offer!
I would like to get a Viz | Biz PortfolioTheme if ever i win, and i sincerely hope so!
Thanks

DJ @ Fermentarium.com

I really like the magazine theme. I'd love using that one for my new video blog. I think that format would look great!

Chris @ Freebie Trading Explained!

I would like to win the Blogging Success Theme. It clean and simple and keeps the focus on your content.

Life is Colourful

Hey, I liked the real estate theme. It's perfectly what I was looking for – to develop a real estate blog on my newly bought domain name.

The theme is giving a professional look.

Gretchen

I would love to get the essence theme because it combines the benefits of a magazine layout with a blog. My blog is moving towards being an information resource for my dog rescue, so it would make the information more accessible to my users.

azwan

I would love to win bSocial for my next project. it has 3 featured columns while another for the latest post and also automatic image rotation. cool

LuAnn

I especially like the iNews Theme because of its versatility – blogging and cross-over to news, commerce, or other uses.

And I also like pink Ecommerce theme specifically because of a business idea which my husband and FIL "discovered". I hadn't thought about this idea in a while, but there the pink theme was, all pretty and perfect! 🙂

I could make GOOD USE of either of these themes if my comment is chosen and believe the folks at DBT and ithemes would think so too.

Diana

I would like to choose the NEW ! 2008 THEME CLUB .
Because It has so many different king of themes design maybe for different online purposes which I am planning like Internet Marketing, Affiliate marketing, Blogging about my OWN concept etc etc. which I am looking for.

And thanks for latest design and colour with NEW look .

Thom

Good stuff, thanks for the chance to win one. I think the Blogging Success theme would work great for a site upgrade I am doing for my father.

Jerry Ong

I will definitely choose bSocial Theme, why ? this promo is so right for me as i'm a Movable Type users for pass few years and few days ago, i start arranging to migrate my blog to WordPress and after all i'm so headache for my new wordpress blog theme. hope i'm able to win this dream wp theme as my start of new blogging milestone 🙂

Thanks !

labs

i'd like the Viz | Biz Portfolio theme … its absolutely stunning and clean….and must say unique….no one has made any blog resembling this one ………would love to use it for my new blog…..

James Madara

I would love an exellent theme for my MadWriter.net website on writing fiction in a pop culture world. Feed your Muse!

SATISH

I would love to have bSocial Magazine Theme….
Its amazing and so professional..and it can give a kick start to any of our new blog projects.

I was thinking of building another blog shortly, so if I win, I would be more excited about my project.

ThemeLib.com

I would like to get an magazine theme for one of my blogs. I love magazine style wordpress theme!

Hope I win.

Caanan

I've been needing a theme for my blog (I'm still using default after moving from Joomla to WordPress) and really like the Deep Order theme.

Ian Scott

I would like to win the bSocial Magazine theme. I have just the right blog to use it on.

Bilingual Blogger

The bSocial Magazine theme takes a ton of content and puts it into a smooth, elegant design. I could definitely use that in a future blog project I have in development. Thanks for this opportunity to win it!

Laurin

I have been searching in vain for the perfect magazine theme for a new site I'm developing and would love to win one. Thanks

Ari

I would love to win an e-commerce theme because I want to start selling online.

Thank you.

Rick

I like the "iCompany Plus iReal Estate" theme for a blog with a static home page. I like the three blog columns, the popdown menus, the active tab hilighting, the large screen area, and the "soft" colors.

cchrissyy

I would love the iThemes prize! Last year we overhauled the design and colors of our company page but the blog still has our old look! yikes!

ReddyK – The Atma Jyoti Blog

A more sophisticated theme would be a boon to our blog. While our theme is clear and functional, it is not particularly distinctive. Since the content of the Atma Jyoti Blog is unique and useful, a more exceptional theme would be a prime part of improving our presentation.

Toga

I would love to e-commerce theme because I want it to support my online store project

Thank you.

RobbyAnz

It's an great assist! 🙂
I would like to win the INews theme, simply because i'm starting with an "boysandgirls news magazine" and this theme is perfect for my new site!
I can highlight my strategic content, I can organize my layout for a full screen site without an hard work (I hate the themes with limited width!!!) and I like the 4 column templates, too.
I like this theme, so if i don't win it, i will buy it!!!

Jeff Payne

Thanks for the offer. Your site is very useful and one I look forward to reading and applying what I learn.

In regards to my preferred theme that would be great to get:

Thanks,
Jeff

Jake Bouma

I'd love the "Blogging Success" theme. I'm going to be setting up a blog for my friend soon, and this is a good, clean theme to get the ball rolling. Thanks for the giveaway opportunity!

jp_zer0

I could definitely use the viz|biz theme, I like the idea of only images on the front page!

Optimist

iNews is a lovely theme to be used as it will make the posts more focused and readers will be able to find the information more easily.

Guillermo

The bSocial Magazine Theme is simply awesome! Has all a theme needs: an amazing shocking first look, featured posts, widgets and social networks icons. Many pictures and also the video on front clearly shows where the future of blogging is heading: Social networks mixed with flogs/vlogs to captivate and retain audience.

Simply espectacular!

TheAnand

That is a pretty big competition in 4 hours! 🙂 I loved the ithemes theme products and use a lot of them on my mini sites too….good luck everyone!

Madhur Kapoor

I would like to get the bSocial Magazine Theme. I am going to launch a blog on computer games and i think the theme will suite it very much. I like the way the home page has been designed. You can highlight your Latest post along with your featured posts. Then you also have the option of adding a video which is quite helpful. I also like the way the social bookmarks have been integrated with the the post in single post pages. So i do feel this theme satisfies my requirement for my new blog and that is why i would love to have it.

Chaitanya VRK

I like to win the iNews theme. Clean, Elegant and very effective and will be useful for my upcoming social activity site.

Allyn

I would like to win the ecommerce theme. I actually have a project in the beginning stages and that theme would be perfect as I would need to list several products for sale on the front page.
Very clean design!
AL

TheAnand

hehe, just noticed tht they have only premium themes. I think i got the names mixed up then.

Saurav

I certainly love to have bSocial Magazine Theme. I will be using it for my technology blog http://yabblog.com

shawal

I really love to win the magazine style theme cause i really like magazine style theme..

All my blog are using magazine style theme…

Hope to win it/…

Chuck

I would like to win, Blogging Success. I feel it would enhance my blog and raise it to a new level. It is a clean, uncluttered design. My blog is fairly new, so it could use all the help it could get…lol
Thank you, and good luck to everyone!

Tim Schmoyer

Oh man, I have so many different blog projects coming up that a free theme from iThemes would be perfect! Please?! 🙂

Aravind Jose T.

Thanks for the great contest.

I would like to have the iThemes magazine theme as I plan to launch a new content-rich portal once i finish my school (will pass-out pretty soon).
The quality is what matters. So, iThemes.

Oz

Great timing. I'm in the process of launching another blog right now.

Rarst

I'd like Grunge Theme. Bit straying from classic clean blog image but looks awesome.

Thanks for chance (even if small) to get such nice stuff as freebie, Daniel. 🙂

Ajith Edassery

I guess the theme is mine… Anyhow, I am thinking of a total makeover of my blog which is growing… it needs some professional looks. Btw, I have been using a modified version of your StudioPress theme all this while and I must say that it served me very well so far… Right now though my changes have made it beyond repair and I am even thinking of a magazine style theme.

So you got the first winner right here 😆

Cheers,
Ajith @ DollarShower.com

Jaan Kanellis

give me give me give me LOLOL

Mike Panic

Was really thinking of switching my format to more of a magazine style, this would give me the push to do it.

deuts

I would love to win the bSocial Magazine Theme. It would be best for an org website I'm planning to build.

BloggerNewbie

I like iNews. I like the "feature post" feature. I like the multiple columns and the quick notes feature. That would be handy. The theme looks very versatile.

vijay

I have started blog on daily fun..taking inspiration from you .. Dailyblogtips 😉

I think for fun related blogs a cool, well designed theme can take the new blogs to new heights.

A professional theme will also be good fit for my tech blog, which I am searching since long, but can't afford premium theme for now 🙁

Jon

My choice is the 'Blogging Success' theme because it is clean and looks pretty easy to use.

tyronebcookin

I tell you Daniel, I am kinda diggin on the Essence (silver or blue) and the Blue Deep Order…iNews catches my eye as well. But if I win I would like to ask a favor of you, pick the one you think would be best for my site. I like Blogging Success, but it almost seems like it would be too simple?

I don't sell anything and my blog is of our personal stories as a chef and nurse working with NGO's in West Africa, I know, its a random weird niche (or maybe not even a real niche).

Love your insight on things of the blog nature and subscribed by email a while back…

tyronebcookin

Leonardo

I LIKE THE "iCompany Plus iReal Estate", It would be best for my personal blog, and the color is cool!

mihla

Hey, I'm a sucker for anything free, but free themes? I'm in heaven! Sure hope I'm picked.

Penko Penev

I would like to win, Blogging Success.

Public Records Guy

I'd love another premium theme to work with. I've purchased an iTheme in the past for my photography.

Laura Christianson

My site got hacked and I have been searching for a means to start fresh. Have been using WordPress for my business and like the functionality. I fell in love with the "Essence" theme and would like to use it to create my revamped site and to migrate my Typepad blog (www.exploringadoptionblog.com) to its new home.

Jason Lancaster

I like the ecommerce theme – very nice layout. Can the multi-user license be used by developers like me?

Jacob from Group Writing Projects

I could go for a minimalist-blog theme that is Adsense- and widget-ready. A 2-columned theme that has no more than 3 colors would be ideal, although a 3-column might work too.

Stephen

Great idea, there are a lot of good themes there. Since I'm thinking about sprucing up my blog I'd love the Blogging Success theme. Some good colour choices and a simple design should make it ideal for my bargain site.

Dawn

Wow, I'd love to win the Grunge theme. It looks like it would make a great theme for a portfolio/blog, which I intend to put together sometime soon!

Nate

I prefer the Blogging Success theme, but I am currently on Blogger. Does this mean if I win I have to switch over to WP?

aidoru

my italian mind say me, so wath? ithemes free for a comment?
ok here i am, i love the professionality of ithemes templates and so affordable.

In bocca al lupo.

Cory Glauner

I would love to win a theme. Thanks for the opportunity.

Jerome

They all look great, but what I really liked was seeing the support/forums section. From the looks of it, they help you out after you buy the theme, instead of leaving you to figure everything out yourself. If I had to choose though, I'd pick the iNews theme. It would work great with the new stay-at-home dad community I am trying to build.

Janet

What a great contest – thank you! I would love to win the Business Card Theme for a site that is currently badly outdated which I plan to set up using WordPress as a CMS.

Chris Jacobson

Put me down for this! 🙂

Shailesh Ghimire

Hey, I could use a free theme. Count me in!

WillowDee

Just today, I took the blogging plunge and am playing around with blogspot. Even though it will be a hobby blog, I'd like it to be something I could be proud of from the get-go. The Essence package (Golden) is so elegant that I knew that's what I wanted the minute I laid eyes on it. Having such an attractive theme would get me on wordpress instead of blogger in a heartbeat! What a great opportunity; thanks for making it available.

ümit

i want one too.

Andrew is Getting Fit

I'd love to win a theme.

aborigen mtx

I want aesthetics, I want versatility, I want flexibility
I want to bSocial

Carey Suante

Thanks for the opportunity!

I really love the iNews theme. I think its perfect for the news site I have been wanting to bring out which will focus on people variously known as Chin in Burma (they are really having a hard time right now for obvious reasons) and Mizo/Zomi or Kuki in India and Bangladesh.

Although I have not got the opportunity to work on WordPress yet blogs like DBT makes me think I'm missing something!

Thanks.

David

I really like the bsocial theme for my personal site simply because the point of the site would be to bsocial 🙂 Otherwise I'd like the whole package of themes for a variety of sites.

Ben

I'll take the one that is the easiest to modify as far as the color scheme.

Tony Vicassa

Hi,

I am a regular user of WordPress. But now I am exploring the possibility of using WordPress for Ecommerce store. I have products and bought the domain name. If I can get the Ecommerce theme, it will be the best and at appropriate timing.

I will of course drop you a testimonial and a case study to use if this project is successful 🙂

Best Regards

Tony

Tim

I love the Essence theme!
What attracts me is:

– the clarity, it sends a clear message to the reader with the main display pane above the fold,
– unobtrusive style.. the background stretches beautifully to occupy the extra realestate of a large screen, without drawing the eye away from content
– simply laid out content, makes the whole site accessible
– on a visual note, I love how the shadow under the main pane lofts the site of the screen

I'm inspired! Thanks for the offer DBTs!

Deborah

I've liked the Essence theme ever since it came out. The designer did a wonderful job with color and post layout options.

But what makes this theme special to me, is the variety of pages available: Left Page Sidebar, Right Page Sidebar, Featured Page #1, Featured Page #2, Info Page, and Long Page. Great way to change up the page layout, while still keeping the overall look and feel of the site.

Amelia Smith

I've just become a sports coach and wanted to get a blog going for the squad so we can discuss issues, tips, technique etc.
I'm looking for a user friendly theme and I love the look of the bSociable theme, it would be a great theme to use on the blog.

Thanks

Courtney

I would like to win the bSocial Magazine Theme for a new project I am working on. I think the theme would be perfect for it.

ParisB

bSocial is awesome. The front page can showcase exerpts and teasers of content yet the single page concentrates only on that one post with minimum fuss. Just the sort of theme for the site I have!

Charles ODonovan

Great contest. I hope I win!!!

Jeff

I really need a new theme..anything!

A Maybus

Essence, without doubt! It is sleek and elegant and would do so much for my blog. Oh give me some style!

hammed

I'm just starting my blog. It is still under construction as I am learning more about wordpress.

I would love to have a new premium magazine theme. I don't have a particular niche as I love to write about anything so a magazine theme would be perfect. In fact, I'm using the free Visionary wordpress magazine theme. But it would be great to win a free premium theme! I'm an avid reader of DBT (that's for sure).

Please let me win! ;p

hammed

Oh I don't think I made it to the cutoff. Anyway, thanks for the offer. More power to your blog.

Emir

I never had premium theme…
Would be nice to have one if I didn't pass the time…

Steve

I really love the iNews theme. I think its perfect for the news site I have been wanting to bring out.

Michelle

me me me! I want to win!meeeee!

JLow

My readers would know that this is my 3rd theme.

Fickle-minded me cannot decide on one that's both appealing for the topic of my blog as well as a workable one for displaying ads effectively and flexibly…

Anyway, here goes my comment entry.

Blogguebo

I really want to win iThemes Premium Theme for my upcoming magazine style template blog. Hope I'm the lucky winner Daniel. 🙂

Medical Transcriptionist

Feeling missed, couldn't get on to this post before the deadline.

David Bradley

The one thing that worries me about using an off-the-shelf theme, premium or otherwise, is that there will be other sites out there that will closely resemble yours. How many of you have seen site after site using Cutline or the default WordPress themes? Even with a premium theme like Thesis, once people catch on to how good it is, there will be lots of sites running it.

That said, I'd give it a try on one of my sites if I happened to win 😉

db

David Bradley

Okay…so the theme I like is Deep Order, but only because the name is marginally lewd…

Rui Cruz

Blogging Success is a must have theme for my blog.
Why?
– very cool menus
– 5 colors (I test them all)
– A orderes list with richicons
– and a somewhat cheap for those who like that theme

Whell, if I dont win it, I might be try to buy it myself. 🙂

Rui

borakbola

Wow cool prize. I would like to win it too :):)

Vamsi

I would like to win the "iNews". My friends and myself are planning to start a local community blog which will act a hub/news center, discussion place for everyone in the community. In "iNews", I like the way that the theme fits in lot of content/posts on the main page and also separates the not so important posts into a separate column.

Barbara

I like the iNews Theme. I like it because there is not too much information on the front page, and the layout just seemed "pretty".

BloggerNewbie

Thanks, it was fun!

Mahesh

I like "Blogging Success" Theme, the color & thelayout is what like about the theme. And it matches with most of the Tech & Developer related blogs, so that is the theme of choice!

drlovecat

Great Idea

I need to see your exam project.

reggae-man

Yup) Very interested)

Sridhar Katakam

Daniel and ithemes: Received the link to free download of the premium theme. Thank you very much. This is perhaps the very first time I ever got lucky!

Saurav

I wonnnnnnnnnnnnnnnnnnnn!
thanks daniel
My blog will get a makeover soon

Hussein

Oops. I missed the contest. 🙁

DIY

Darn…I'm too late.

DVD

D'oh – I'm too late too! Any plans to run another competition?

medyum

I would like to win a simple and great template like DailyBlogTips.
Comments are closed.