Feedburner Email Subscription Glitch?
If you try to subscribe to any blog via Feedburner's Email Subscription option right now you will see the following error message:
Both subscription links and forms are affected. Do you have any clue what might be the cause?
Any word from Feedburner would be appreciated, after all there must be hundreds of eager readers wanting to subscribe to our blogs via email right now (not to this blog necessarily… but in general!).
Update: It looks like the problem is fixed. I will keep an eye on Feedburner's company blog to see if they will explain what happened.
Get My Best Internet Marketing and Entrepreneurship Tips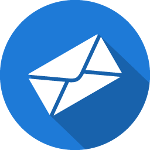 Don't worry, I only send out emails once or twice a month.
But when I do, it's because I have something valuable to share!
You don't want to miss those, and it's completely free!
23 Responses to "Feedburner Email Subscription Glitch?"
tojulius

I don't know what's going on with them but I logged on my dashboard today and all my subscribers where gone….statistics for today zero. Either I became widely unpopular all of a sudden or they're messing up with the system

André

Oh God! Non-tech blogs suffer a lot with this :/

Daniel

Yeah I am noting weird stuff in the control panel as well. Some of my blogs are reporting 0 subscribers.

Adrian Corscadden

Something is definitely going on with feedburner right now. My subscriber count is 0 right now as well.

Darren

glad it's not just me 🙂

Vijay

Problem is on firefox browser. I think working on all IE versions.
My feeds dashboard seems ok for feed count.

Medhy

I just checked mine, but everything seems alright, both for Firefox and Explorer. Don't know the problem.

Daniel

Might be related to operating system or another variable then.

I still see the error on any website on Firefox, while IE is working fine.

tojulius

I am on Kubuntu Gutsy Gibbon and stats are back!

netvalar

I just checked feedburner for my blog everythign looks aokay

Daniel

Netvalar, I am getting the same described error on your blog as well.

On Living By Learning

I just checked the email subscription & the stats. Both are working fine. I am using IE.

Rahul Bansal

I guess problem is resolved.

I just checked subscribing in feed reader as well as via email… BOTH WORKED!

Nevertheless such things should not happen. Above error exposes many things about feedburner which should be kept private! 😉

sir jorge

seems odd, but i'm sure it should get fixed sooner than later

CypherHackz

I dont think it has been fixed. One of my website feed count is 10. Usually it is more than 250.

Rahul Bansal

@CypherHackz
I guess thats different problem. It happened with me also in past. But everything restored in 2-3 days.

In those 2-3 days despite being my count being wrong, people could subscribe to my blog via feedburner!

Here it seems the error message came while subscribin to feed itself!

Ruchir

Just temporary, I guess…

acca

Yeah, that was just one day, thought. I think that day lots of us had zero readers on feedburner, too 😀

SEO Genius

I always have a problem with my feedburner account, it goes from one number of subscribers and plummets to 0 the day after, it goes on 0 every two or three days.

Also when i update my RSS xml feed with new data the feedburner will not appear when trying to subscribe to my rss feed for about 10 hours.

Karim Baz

How do you create an e-mail subscription form? I didn't know that was possible with feedburner.

By the way, thanks a bunch for this article. I look forward to using your awesome (and practical) advice.

Blog Promotion Quotes

Problem is on firefox browser. I think working on all IE versions.

medyum

Problem is on firefox browser. I think working on all IE versions.
My feeds dashboard seems ok for feed count.
Comments are closed.