Friday Blogroll: JDs Blog
Instead of creating a long blogroll on my sidebar (by now you probably know that I like clean sidebars) I decided to write about the blogs I read individually, hopefully providing a useful review at the same time.
The first blog I want to present on the Friday Blogroll is JDs Blog. Jason, the blogger, is what you can call a serial entrepreneur. The guy is involved with many startups despite being a university student.
On his blog you will find information about the Internet and technology in general, all written under a business perspective. Make sure you check it out.
Get My Best Internet Marketing and Entrepreneurship Tips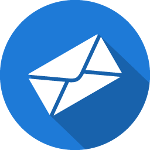 Don't worry, I only send out emails once or twice a month.
But when I do, it's because I have something valuable to share!
You don't want to miss those, and it's completely free!
Comments are closed.