Friday Blogroll: Top SEO Blogs
This Friday blogroll will not feature a single blog but instead a list of blogs. The list includes the top SEO blogs on the Internet.
Get My Best Internet Marketing and Entrepreneurship Tips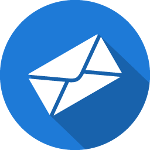 Don't worry, I only send out emails once or twice a month.
But when I do, it's because I have something valuable to share!
You don't want to miss those, and it's completely free!
Comments are closed.