Friday Blogroll: Tubetorial
Today I want to present a website that is a not a blog at the strict sense of the word. Tubetorial is a great resource for bloggers and site owners because it has a vast collection of "How to" videos, and the content ranges from internet marketing to web development.
Check out their description:
Learn Internet marketing strategies and business models without going broke, and stay tuned in for tutorials on all the latest techniques. If it's a valid way to make money online, you'll see it here.
Get My Best Internet Marketing and Entrepreneurship Tips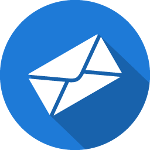 Don't worry, I only send out emails once or twice a month.
But when I do, it's because I have something valuable to share!
You don't want to miss those, and it's completely free!
Comments are closed.