Google PageRank Update Going On?
Personally I have not seen any major changes yet, but some readers emailed me to let me know about a possible toolbar PageRank update (thanks Court).
There is also some activity going on the Digital Point Google forum, which indicate that some change is indeed happening right now.
Keep in mind that we are talking about the toolbar PageRank, that one that you are able to see with your browser. Real PageRanks get updated continuously.
I tried to use some of the prediction and cross datacenters tools to see if the change was trackable from them, but most are not working anymore.
Have you noticed any change on your websites?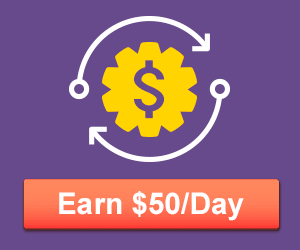 Get My Best Internet Marketing and Entrepreneurship Tips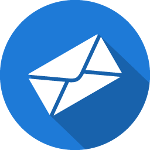 Don't worry, I only send out emails once or twice a month.
But when I do, it's because I have something valuable to share!
You don't want to miss those, and it's completely free!
86 Responses to "Google PageRank Update Going On?"
Court

Thanks for the link Daniel!

I'm showing you guys at PR7, and am also seeing moves in most of my sites.

I guess Google made a change so the PR checkers aren't working anymore.

MrCooking

It's all good, my blog is so new, it didn't get ranked yet 🙂

Thanks for the heads up though.

Daniel Scocco

I am still seeing a PR5 on DailyBlogTips. I think a PR7 is really out of our reach right now :), but we will see.

BioTecK

I haven't seen any changes on my PR.. But I recently moved my blog to a new domain name.. So I guess that it takes some time for my blog to get rankend! 🙂

Rhys

No.

Steve Belt

Both of my blogs (which are less than a year old) had PR increases on the toolbar of 1 in the last day or 2.

Ahilosu

no pagerank update yet, but some sources say that the PR Update will be somewhere around 5th of May

Moxie

Yes, indeed Google is updating the toolbar PR. One site I'm tracking everyday, the insideIRA, which is relatively a new site. Its PR goes from zero to 9!

Daniel Scocco

@BioTeck, yeah it will take some time.

@Steve, congrats.

@Ahilosu, what sources are those, if you can share?

@Moxie, I think it is impossible to go from 0 to 9 🙂 .

Mo

I see 5 as well… oddly enough, last night my site (oibo.org) showed a page rank at 4 — which would be great 'cept I'm pretty new and don't have a heckuv a lot of inbound links. Sure enough checked again this AM from another location/browser and it's got no page rank. So something was happening last night around the time I checked (10:00pm PST).

Mo

Ahilosu

The first source was http://www.seopedia.org/

Another person, which has inside access to Google Romania, told me that the PR update will be between 1-10 May

Google Kill Me Again!

What an awful day! Google kill me again! I check my blog Voice Of Dingchao with my toolbar, it goes down to PR0 from PR2! They killed it to PR2 from PR4 last update. This time they are worse. This is a cruel thing! And I believe it is a murder. God knows that too.

What I can do now is abandon Google.

Ando

Something is going on, my Page Rank has gone UP, so I can't complain

Thanks Google

James Chartrand – Men with Pens

*sigh*… It'd sure be nice. Changing domains hit us hard in the PR department.

dutch schultz

I have not seen a change in page rank on my main website where I sell t shirts, however, I have seen a change for the better in where I show up in some keyword searches. My blog is a page off of my main site and it is less than a month old. I am a new blogger and hope it will help with show up in search engine results. I love this blog, I just became a subscriber. thanks

Meg

I'm seeing you at a 7 too 😮 as is this site:

http://www.googlepagerankchecker.com

Well done if that's the case.

Shankar Ganesh

One tool here at http://pr.blogflux.com/ is predicting a PR of 6 for my blog, http://www.killertechtips.com

Shodan

Jan 01, 2008 i started my blog, it is almost 4 month now. My pagerank is 4 and few posts has 2 and few 3 PR.

Thanks for the info.

Jeff

Congrats on the PR7! Man what does it take to get to that level… maybe I should work harder on your blog tips. Keep up the good work!

fitzheim

I don't know why people always rate a good website/blog via PR. What's the benefit of getting good PR? Does it bring any good?

Personally, since the PR was put into practice, the Internet is no longer entertaining. I prefer readers compared to PR.

I can say no more.

Otto

Last week 3 today it appears to be 5, something has happened…

Michael Clark

My site just dropped from 5 to 4, which I attribute to moving a lot of my personal content over to my personal domain, which went from 1 to a 4.

Abhinav

The toolbar pagerank for my blog has just changed from zero to 1. Well, at least now I am rated. Though it really doesn't make much of a difference, does it?

Amit

Hi

We at http://www.dev102.com just got a PR 4. Up until now we had PR 0 and we are alive only 4 months!

Medical Transcriptionist

Congrats Daniel, you have moved to PR7.

Mayooresan

My site is not so popular, but recently I found that some of my articles such as upgrading to wordpress 2.5 has become one of the top results in google search.

First I thought it's something to do with my hosting company!! so… it seems google working on something!

Ross

Yeah, you're a 7 now. And they are doing updates to a lot of sites right now. I went from a 6 (which I got in Jan) to a 5. Lifehacker went to an 8 (well deserved). KillerTechTips.com went from a 5 to a 6.

David Airey

Great work, Daniel. You deserve the public PR7 I'm seeing for DBT.

I've had my main blog bumped from 5 to 6, and my fledgling Logo Design Love go from 0 to 5. A pleasant start to the day.

James Chartrand – Men with Pens

Woot! 24 hours later, my PR 4 is back! (Can I grumble and say I wish it were a 5?)

Tom

My toolbar shows a PR7 for you and for my page (started only on march 2nd this year) I allready see a PR3 – maybe due to your StudioPress theme?

Daniel Scocco

@Google Kill me Again, at least you are recovering it.

@James, yeah changing domains is tricky with PR.

@Dutch, as long as search results as increasing gradually, you are on the right track.

@Meg, yeah I am seeing it as well now :).

@Shankar, congrats on the PR6 on such a short time span.

@Shodan, well done.

@Jeff, thanks!

@Fitzheim, who said we rate how good a website are based on its PR :)? We all know PR is not that important these days, but it sure gives you some guidance for the trust level that Google places on the site.

@Otto, I think it is pretty much confirmed right now.

@Michael Clark, could be that.

@Abhinav, not that much. Pay more attention to your organic search levels.

@Amit, well done.

@Medical T, thanks.

@Mayooresan, yeah usually PR reflects the overall trend on your SERPs.

@Ross, yes I am starting to track them also.

@Thanks and congrats on those also!

@Yeah the themes definitely helped.

Rajeev Edmonds

My blog's PR went up from 0 to 3. 😀

Google Is Kidding Me!

I can't believe it! My dating site Beauty Comes get PR4! How can a 2 months age site get PR4? I know Google is kidding me!

Now what I can do is ignore Google PR!

God bless!

Matt

My page rank of 4 on the main page stayed the same, but last night the category pages went from a 3 to a 2. Even with being accepted into the Google directory last quarter, this still happened. I expected at least the same or slightly better. I don't get it!

SE7EN

Finally my site went from 3 to 4. Yay!

Falcos

Does anyone know how yahoo calculates the position in search pages? A week ago i was receiving over 600 visits from yahoo and now under 100 / day and i can't even see my page in there.

Farrhad

In the google directory my website shows PR 3 from PR 1 but the Tool Bar is still showing PR 1……interesting……

TDSii

great post man thx!

The Blogger Tips

Daniel,

I don't understand why my browser showing DBT as PR0 now?

Rakshit

Yeah, I just for PR2……
Google has been too kind for many of us.

Daniel Scocco

@Rajeev, congrats.

@Google Is Kidding Me, sometimes it happens, I have already seen sites go from 0 to PR5 in 3 months or so.

@Matt, yeah sometimes you cant figure what is going on with their algo.

@Se7en, congrats.

@Falcos, most SEO principles apply to all search engines (since the others tent to follow Google anyway) but you might want to do some search for Yahoo SEO factors to optimize for them.

@Farrahd, wait a couple of days more and the toolbar should get updated.

Brian Gardner

No complaints out of me, just got updated to a PR 8. Great job on the 7 Daniel, must be the coding of the theme that got you so high! 😉

Aravind

I am so happy that my 1 month old blog got a PR4
🙂

laketrees

congratulations on your PR 7 Daniel….
it looks like mine has gone from a 4 to a 5…. 🙂

classifieds

Last week, I changed my PR6 blog, my sysad blog (blogspot domain), to a customized domain name. Yesterday, its page rank nosedived from a 6 to 0. A few hours later it improved to a PR2 (still holding there).

Jem

Congratulations on the boost to PR7.

小舟

my blog have got a pr of 2.
the PR has changed yesterday.

Daniel Scocco

@Brian, congrats on the PR8. Yeah the themes must have helped.

@Aravind, congrats.

@laketrees, thanks man.

@Classifieds, it will take some take to go back to the previous level if you did a domain change.

@Jem, thanks man.

@小舟, well done.

Seo Freelance India

What's happenings! My home page raking is getting down while inner pages are increasing!!

Myo Kyaw Htun

My site has Pagerank 6 after Google updates

Binaryday

My PR went from 4 to 3. Several blogs that I track saw a change in PR as well. BTW if you want to check or display your pagerank then you can use a small php code I have written. http://www.binaryday.com/pagerank.php?url=dailyblogtips.com

tech blog

yeah….my blog went from PR 1 to PR 2…and my personal blog which i launched a month ago got a N/A to PR 2…so yep…definitely updates are on!

Sinziana

One of the sites I am working on had a PR change from 0 to 2 last week and two blogs from 2 to 3. Yeap, it's an update.

Bambosi

Great, My blog get PR 3 now 🙂

Michael Aulia

I'm still on 1 although a Google PR Prediction at http://www.iwebtool.com/pagerank_prediction?domain=www.michaelaulia.com%2Fblogs should give me a PR 3-5 🙁

Wonder what's wrong..whether there's a misconfiguration on my site somewhere *ugh*

Saeid taherian

hi , thank you for report
http://www.ariadata.ir

FreeCms

hello , please help me for PR currently my sit page rank 2 and low
thanks a lot "

my site : http://www.freecms.ir

Hami

Myself is looking for PR4.. I guess it's not very hard to obtain but still it takes a bit of time. Any tips would be helpfull..

Munir Ahmad

My blog is so new, that I'm not yet ranked…

gomylocal

Will the Google PageRank update happen May 21, 2008? If so how do we know it is happening?

linkmingle.com

We still have page rank 0 even if we have 1700+ back links….

Ferhad

Great tips. Thanks 😉

Professional Web Solutions

Well, having 1700+ back links and a 0 page rank IS weird, I must say. How are you doing in SERP's?

Sarah

I've been checking pr every so often and I have been keeping a spread sheet. I show the last to updates occurred between 2/28/08–3/8/08 and 4/18/08–5/6/08 but nothing has happened since then.

Munir Ahmad

Now i got PR 2. Seem that the update ran yesterday

Matt May

I have a new site with 5 incoming external links. It has PR2.

Aamir SEO

I have noticed that google has been updated their database regarding page rank. But sadly my site still having the same PR as before.

Andy

I think a PR update is close or at least I hope so. When was the last update?

Dennis Jacobsen

I surely hope there will be a new update soon so I can get my PR to more than 0. 🙂

By the way, I didn't know that PR was updated continuously. But anyways, it's nice to get the visual confirmation that your PR has indeed increased.

Rasmus SEO

As far as I can see there has been no changes for along time.

None of my pages has changed for several month.

arun

I saw some of the changes in my tool bar and suddenly the change are noticed

Balakrishna

Hi All,

I am eagerly waiting for December 2008 update.

Diseñador

I do not know if Google updates the pagerank, but I already has over 1 years with a PR4, every time Google does not put it more difficult to attract visitors to our site, Google wants all the web traffic for them, is not just be left to compete and I am trying to get by with Google Adsense.Pero really earn a pittance if you have it 5 to attract more visitors.

Greetings.

Renato

nice post

Freelance Seo India

I got a strange thing! my home page rankings went down to 0 while my inner page rankings became 3. Whats happens go google… can any one have any idea??

Freelance Seo India

Guys! Google update has already happened!

Princess Kiki

Google can be quite complicating and confusing. I don't even want to stress thinking about it.

Qigong

I determine my site is in fact in google, how do I check its pagerank and how fast it will show up for … in the index of Google Download the Google toolbar to see the visible pagerank. Note that the pagerank in the toolbar only

Sujit

Google PR algorithm is really complicated and confusing, but its a fact that quality backlinks always help to improve google PR.

Higher PR helps to attract more visitors on your wesbite.

Rob Fleming – Freelance Writer for Hire

This new PR update has raped the PR of my main site going PR3 to PR1, and killed one my main customers sites PR4 to PR1….

I am not happy….
Comments are closed.