Google PageRank Update in Progress
It looks like Google is rolling out a PageRank update. I woke up this morning and some of my sites were getting a new PR. Online Profits, for example, went from PR1 to PR3.
Are you guys seeing the changes too? Let me know how your PR fluctuated.
It looks like Google is getting a regular schedule for the PageRank updated again though. The last one happened in the second week of January, so that is more or less one PR update every three months or so. It would be good if they kept that pace constant.
Let's see if in the middle of July we will get another update.
Get My Best Internet Marketing and Entrepreneurship Tips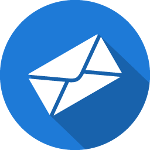 Don't worry, I only send out emails once or twice a month.
But when I do, it's because I have something valuable to share!
You don't want to miss those, and it's completely free!
107 Responses to "Google PageRank Update in Progress"
Firas Steitiyeh

Weblist is now PR2, that's cool!

Funny

I moved from PR1 to PR3. Yahoo!

Raj

Mine is down one point, from 4 to 3. 🙁

Angelica

Yeah! i'm now pr3!!

Nick

Awesome! Its about time Google update's this, I'm now at PR2 🙂

PlanetaUniversitario

Mine PR was upgraded too… From 1 to 2… sigh… 🙁

Remkus

Nothing going on – yet – at any of my domains.. Are you sure this isn't an Italian thing 😉

Splendid Kid

Nothing change here.

Daniel

Nope, still a PR0 after being PR5 6 months ago 🙁

marcO

Also no change on my sites…

Gloson

Yay! Gloson Blog jumped to PR 3 from PR 1 🙂

Thanks for notifying us.

e business corporate

I went from PR 0 to PR 3… And it was in just 21 days of my blog launch. Wow

anraiki

dotSpiral keep going up and down from pr1 to pr2 to pr1 then back to pr2.

I don't care much but it gives me a stronger portfolio in marketing skills.

Roseli A. Bakar

Nothing yet on my side 🙁

FestivalPlanet

Thanks to all your advice i have been working on my site since the last update. It paid off! Festivalplanet.com has just gone from PR1 to PR3!

Beads

Our Beads and Crafts site has gone from PR1 to PR2 – and a couple of 'sub' pages have picked up PR1 at the same time – nice stuff!

No change on some others, yet, though..

Web Design

Yay 🙂 MultiLayer Design from PR1 to PR2 and other main sub pages increased.
Nothing for the blog yet, although the whole site is fairly new.

The links are somewhat rogue though on many levels, wish those were sorted out too.

Thanks for the heads up 🙂

John

How do you find your Page Rank (PR)?

topcool

nothing happens to my sites.

Chung Bey Luen

Yeah, my site went from PR0 to PR3.

AbdulBasit Makrani

All my sites remained PR0 🙁

Rick Regan

My home page went from PR2 to PR3, which is in line with my expectations.

Krishna

One of my site PR is dropped 🙂

Lee

Thanks for your post, I just realized that and check the PR. I jumped from PR1 to PR2.

TechPaparazzi| Sarv007

i launched this Tech Weblog on january 21st 09 ……and this is my first PR update….. it got from 0 to 2… I am happy with result…in next PR update …my PR increase assumption is PR-4

congrats to all !!!

SATISH — Technotip.org

No changes to our blog 🙁

Its still PR3, and I am happy 🙂

Mr. I

No change yet for me. Looks like its a lengthy process.

Ramses

Since today I'm seeing my website one time with PR4 and then again with PR3. Weird stuff…

Rarst

Up to 4 from 3. Hadn't quite expected that, linking was slow in recent months and thought it would get longer than previous jumps.

Jobs in India

My website home page went from PR3 to PR2 and forum home dwon to 1 from 2. Not what I was expecting. 🙁

GlobalOttawa

No change yet for me

Tim DG

Up to 4 from 0 😀
Very happy of course!

Andrew M.

Yup what a nice April Fools present from google. My sites increased dramatically.

Rick Rottman

Is there a way of checking out what a site's page rank was historically? I don't remember what it used to be.

Todd – Home Construction Improvement

My less used site went from 2 to 3….and my main site stayed at 2…maybe they haven't updated all of them yet.

Ria

My blog is at a pr5 right now. I think it's because I participate in so many forums.

Hkee

Mine has gone from 0 to 4. This is no joke. I was very surprised yesterday.

HCA_Recruiter

No PR rank for my site yet, I'll have to check it again in a few months!

Richard

My blog went from 0 to PR2. I expacted a PR3 but a PR2 is better than nothing 🙂

Andreas Nurbo

My sites never changed PR but a friends jumped a wooping 4 points from PR0 to PR4

Mr. I

Just got PR2. The backlink fromDBT guest post muct have contributed a lot in it.

Thanks daniel!

Prateek

Thanks..
My Page Rank got to Two..

Jenny

Mine went from PR4 to PR5. Of course, I'm not entirely sure I under stand its value.

Pinaki

No PR change in my sites till now.

Anish K.S

I lost one, Bad Update for Me 🙁

Nick Russell

We are at #4, so I guess I won't complain

Sean P. Aune

My blog went from PR4 to PR3 and my tech blog went from PR3 to PR2. No clue what happened.

Sam

Well mine went from PR0, to PR4 !!!!! Im happy 😀

Sarbjit Singh

Great News..

My blogs see a change too. One of them jumped from 1 to 3.

🙂

Abhishek

from 3 to 2 and 0 to 2 and 0 to 3
that 50-50 result for me !!

Hack

My is still PR3

larryetsitalia

One step up, from pr 0 to pr 1.

Not bad

Ajin

mine also jump from 1 to 3.

Random Girl

Got a surprise PR6 from what was a PR2 😀

Not much else was out of the ordinary with the others.

pankaj

hi.. all

great.. my site got 2 PR

Safari

Jumped from PR2 to 5.

Steve

Mine went from 0 to 3.

SEO Consultant

Ya, Google updated it's PR in April.

Mine site's page rank increased from 1 to 2.

Kampbell

Went from PR2 to PR0 on three of my sites…. :(…not cool. going crazy

Callister

mine drop from 3 to 2..
damn it..

Manfred

Mine went from a 4 to a zero as of January first! Ive been fixing anything I can think of to get my rank back, but nothing.
I'm hearing everyone getting better ranks as of to date and I'm still left out!
I am so not happy about this as I put in long hours and effort. pout.

Nikhil

Thanks for the post.
I just checked my PR & it is PR 1
Hurreyy….

CFD

Buggery, havent moved an inch on the Home page! Or blog main page.

Both stuck at 3.

Made alot of moves and was hoping to see some benefits.

Alot of sub pages seem to of moved around though, some gaining some dropping, but only from 0-2. Bah. Guess its another 3 months wait!

Luci Weston

Went from a PR1 to a PR3 at Here We Are With Luci dot com! That's at least moving in the right direction.

Jacob Yap

Yeah, some of my blogs went from 0-3.

freebest

one step up from PR 0 to PR 1

geblek

3 step down from PR 3 to PR 0 hik hik hik

Shireishou

still zero I think./ I'm stuck at zero T_T

the other blog maybe drop from 3 to 0
I dont know the rest. I dont want to know. headache T_T

Ara

My blog age is 30 days n gained PR 4. I mean, my blog PR increase 4 points in 30 days.

Is there something wrong with that?! Anyone can explaine to me?

Ajith Edassery

I suffered big time when it comes to my internal page ranks. I had a number of internal pages having PR2 and PR1, one PR3 and several PR0 pages. Now the count is less than half of what it was.

The homepage PR is not changed though I was expecting an upgrade 🙂

Patrick

PR1 to PR4 😀

Stefano

Down to 4 from 0 🙁

PR1 to PR3

I have a site that I had such a turnover of PR

ZK@WebTrafficROI.com

I think this was down PR update for this time also. My all websites had down … For my friends also this PR came with the lower PR.

Lets see what will come in the next PR updates.

Matt

My PR update has gone from PR0 to PR1. But my other two site have not changed.

Boerne Search

I pray that the next pr update is soon and really nice to me. No change this time. But I guess it's better then going backwards.

Adi

I just given PR2 in the last update
But now when I check it on some PR checker site it shows 0
Anybody knows what's going on??

Ruchi

mine went from unranked to PR 1 a great achievement for me, as i started my blog only 2 months ago. 🙂

Tim

Great job to run the debate on this one.

We feel it's part of ongoing development in the Google algorithms, having heard the issue raised on various (blog and non-blog) sites.

Interesting, actually, as we reminded people about PageRank in our latest post at: http://clubblogger.com/link-juice-and-pagerank/ , touching on the topic of in-bound links being "bad" – i.e., whilst some think all in-bound links are beneficial, and indeed that used to be the case, Google is refining this closely. It seems that there is increasingly 'penalization' of in-bound links which are "off-topic" (from pages which are unrelated to the linked page, according to the 'bots) or from an otherwise penalized sites.

This is more important than ever where on-site SEO is increasingly over-shadowed by off-site (i.e., in-bound links, particularly) SEO.

Gone are the days of 'any link's a good link'!!

All the best – will keep a close eye on this.

PD

awww… my site still sucks at this page rank thing. Hope I could get a higher page rank someday

yustiawan

How many times Google ill update page rank every year..??

sem services

now Google is updating pr after every three months. We are also hoping that the next pr will be update between 20th to 30th July.

sem services

today Google has updated PR for my website. http://www.sem-infotech.com. Now It's 1 to 2. Please do comment if your PR also updated.

iLinda Web Directory

Yes, it seems google PR updated again today.

ray

All my sites went up in PR today.

From PR1 to PR2
from PR2 to PR5
from PR0 to PR4
and my ezinarticles went from PR2 to PR 6 !!!!

Last update April 2, 2009
Lastest update May 28, 2009 – today!

time lapse – 8 weeks

Let see if the next one is in 8 weeks or sooner

But seriously folks, you should be more concerned with where does your site rank in the SERPS, not PR

cell phone news

me too my blog jump from PR0 to PR3, that's cool.

Bui Hoai Nam

How can I know when Google will start to update PR???

sterndal

i hope to get a higher PR next update 🙂

Mihai Banica

I heard that in September it will be the next update for the Page Rank. Is it true?

sem services

I think pr will be updated on sept.

ravi

now Google is updating pr after every three months.

Mike

Yes but this time, Google is updating after an interval of three months. It is assumed that next pr update will occur in last week of September…..

Derf

Still at pagerank 0 after 90 or so days.

This so-called pagerank adjustment certainly hasn't happened yet, even though a few keywords/phrases are returning high places in search results, as well as organic backlinks are being created daily.

What gives?
.

Sem Services

Today google has updated PR.
http://www.sem-infotech.com- 2 to 3 PR.

Porn Tube Webmaster

12-31-09 my website finally went from a PR0 to a PR1, site has been live since first part of November, hope this keeps up 🙂

Mihai Banica

My site has started in summer 2008, in October it got a PageRank 5 and in December it went to PageRank 4.

Matt

My PR has moved from 0 to 1 in the last 2 weeks.

expertinn

I think google is aware of April Fools day to update pr on Ist April.
You may seen there are some tools available to check the pr.
These tools are basically set to measure only a few variables while as google measures are several times sophisticated. NO tool can tell you exact prediction even there are some websites tools which show very high or very low results.One you mentioned is showing pr10 is just set to display that while some of them are set to display zero. If you want to see reliability of the tool just check their own site for pr or some known site and you will see how the trend is set by so called tool masters.(say I have given subject for article on the issue)

Anil Gupta

My blog PR moves from zero to 2 in this update

Mediation Ebooks

My blog went from PR2 to PR3 this update

Mihai Banica

One of my sites also moved from PR0 to PR1 on 1st of April!

Namit Gupta

My blog is 5 months old, when i checked its PR on 3rd this month it showed no update I was a bit disappointed, but when I check it today morning I was surprised as my blog got PR 1, something is better than nothing. I am happy 🙂

Globinch

Can some one tell me how frequently Google updates pageranks statistics?

Mihai Banica

I think the update period is around 3 months.

MAtt

My site has lost all it pagerank….

Quarter Pie Interactive

Im hoping that I will also move up one step at-least in next update so eagerly waiting the update which is about 6 weeks to go.

rizwan

Hi, When will be next PR update from Google.My site is new and could not post continuously so My site lost Pagerank in April update. I got PR3 in January.
Comments are closed.