Got Your Copy of the Six Figure Affilite Blogging eBook?
Zac Johnson is one of the affiliate marketers I most respect. In fact he is the guy I invited to write the affiliate marketing lessons for my Online Profits training program. Last week he also launched a free ebook, called Six Figure Affiliate Blogging.
I am pretty sure Zac could have charged for the ebook, as it comes with 93 pages of pure content, but he is giving it away, and that is why I recommend you guys grab a copy. Yes you'll need to subscribe to his email newsletter, but I am sure it is worth it. Here is the table of contents:
Introduction to Affiliate Marketing
Blogging Game Plan
Going Live with Your Blog
Making Your Blog Profitable
Blog Monetization Tips
Taking Your Blog to the Next Level
Six Figure Blogging Interviews
As you can imagine most of the information is about making money with your blog, and Zac includes some real life examples of profitable blogs you can emulate.
The last chapter contains 10 interviews with six figures bloggers. You'll also find my interview there, which alone should be worth the cover price! (Hmm, considering the ebook is free I guess I just said my interview is worthless….). Anyway check it out if you are working on the monetization of your blogs and want to learn more about affiliate marketing.
Get My Best Internet Marketing and Entrepreneurship Tips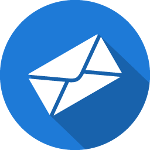 Don't worry, I only send out emails once or twice a month.
But when I do, it's because I have something valuable to share!
You don't want to miss those, and it's completely free!
16 Responses to "Got Your Copy of the Six Figure Affilite Blogging eBook?"
Josh Garcia

Hey Daniel,

Thanks for posting this eBook here.

Josh

sibaho way

I did it 🙂

Abel

At first, I thought it was a paid ebook. But apparently it is not. Thanks for sharing. Anything from you worth my attention 🙂

Melvin

Zac isn't really like the best blogger in the world writing the best content but in the eBook it looks like Zac puts a ton of effort..

Daniel Scocco

You got consider his main thing is affiliate marketing, and he makes quite a lot of money with it. The blog is a support system for his affiliate marketing projects.

Roshan Ahmed

Yeah,
Everybody is talking about it, I haven't downloaded it, but I think I should. I don't really read much ebooks now days because I'm sick of doing so. Anyway, this sounds great because all pro bloggers are recommending it.

Dev @ Blogging Tips

Great eBook. I got to know about this ebook from john's blog.
These ebook is really awesome. 🙂 !

Thanks,
Dev

Oemar

Wew.. this is not paid ebook..
Emm.. so i can get copy of ebook for grab newsletter..
Yeah i will try.. thanks for this info.. 🙂

Joshua Black | The Underdog Millionaire

This is a great resource for anyone wanting to start a small business through blogging. I totally recommend it! Plus hey, it's free.

-Joshua Black
The Underdog Millionaire

Rob

Will definitely check out this book, sounds like some great info!

Schmidty

Hi Daniel,

thanks for this. just about to download my copy…looks promising.

Cheers,

Schmidty

Mike Roosa

Very nice for a freebie.

Web Marketing Tips

Its always nice to have book from leaders.

In fact I have a folder name "Knowledge" and I download all this kind of good and informative books and other information in that folder so that I can easily trace them whenever I need them.

Lorna

I've read it, it was pretty good and practical advice that Zac gave on making money blogging. I'm really happy he even mentioned and linked to the Top Commentators widget that I developed 🙂

Gary David | Private Label Unlimited

Hi,

I got the report from Zac Johnson's website, and I must say that is an awesome ebook. Lots of lessons I've learned about blogging, I'm planning to set-up my own blog to generate additional income stream for me, and to build my credibility as well.

Thanks for sharing this.

Gary David

Pinoy @ How to blog

I already got a copy of Zac's ebook and all I can say is the Six Figure Affiliate Blogging has really great content plus the bonus interviews of six figure bloggers including Daniel.
Comments are closed.