Happy New Year Everyone
I just wanted to wish a happy new year to all our readers. One of the cool things about blogging is that you get to make friends and meet some terrific people along the way, and that is exactly how I feel about you guys.
I am sure 2010 will be an awesome year for everyone.
Blog on!
Get My Best Internet Marketing and Entrepreneurship Tips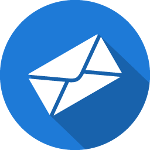 Don't worry, I only send out emails once or twice a month.
But when I do, it's because I have something valuable to share!
You don't want to miss those, and it's completely free!
26 Responses to "Happy New Year Everyone"
Andrew @ WeBuildYourBlog.com

I found you this year, Daniel and am so glad I did. Thanks for all the advice and Happy New Year to you.

Andrew

Daniel Scocco

@Andrew, I certainly appreciate all the comments you leave Andrew.
They are always constructive, so stay around!

Agent Deepak

Happy New Year 2010 Daniel.

Young

Happy New Year to Daniel and you readers!!

Daniel Scocco

@Agent Deepak and @Young, thanks guys.

Eric

Happy New Year to you Daniel and to everyone!

You always provide really informative and useful content on your blog and I most certainly look forward to reading and staying up-to-date with it in 2010.

SATISH

Happy New Year! Daniel. I am looking forward to OnlineProfits.com re-launch this year.

Aminul Islam Sajib

Happy New Year daniel.

I've just written a new post on my blog about what you may do take to take your blog to the next level in 2010. Following the link below, anyone can read that. I invite everyone.

http://www.aisajib.com/2010/01/01/happy-new-year-2010/

Thanks.

Malini

Happy New Year to you Daniel – DBT and online profits was a huge influence on me in 2009 – I look forward to bigger and better things in 2010. Blog on and Happy Birthday!

Emma

Happy New Year Daniel!

Peter

Daniel,

From GBT to DBT, I would like to wish you and the other readers a prosperous new year in 2010! We appreciate your unique content.

Thanks,
Peter

Shivaraj

HAPY NEW YEAR 2010

Nick

Happy New Years 2010!!

Debojyoti

Happy New Year Daniel. Nice pic.

Nicholas Z. Cardot

Happy New Year to you also and keep up the great work here at Daily Blog Tips.

Melisa

A wonderful new year to you, Daniel! Thanks so much for sharing your blogging knowledge and skills to all of us.

Melvin

happy new year man! its been quite 2 years since I've start following this blog.. 😉

Emz@IndoTravel

Happy New Years, Daniel….

Daniel Scocco

Thanks guys, I really appreciate everyone's comments.

Arun Pal Singh

Happy New Year to you too.

Dana @ Blogging Update

Happy new year 2010!

Puneet

Happy New Year Daniel..

FallOutBoy

Happy new year, Daniel! 🙂

Luci Weston

Happy 2010 to you, too, Daniel. Thank you for all the excellent blogging advice. I look forward to reading your blog and learning from you again this year.

Roseli A. Bakar

Happy New Year Daniel and thanks for all the great info you've posted the past year. . .

Kristoffer

A bit late happy new year to you. I found you in 2010, so I'm very happy. Thanks. I found you through your blog post "28 Ways to Make Money with Your Website". Thanks for that amazing blog post.
Comments are closed.