Having A Contest on Your Blog? Let Me Know About It
Around two years ago I used to get one "sponsor my contest" request per week. Most of the times I would also turn them down, perhaps because I was too busy or because I was not looking to promote anything in particular.
Well, things have changed. I got a couple of products in the market, and sponsoring contests can be a good way to get the word out and to strengthen your brand. At least on the contests I run I always tried to give a good exposure to the sponsors.
If you are planning to run a contest on your blog, therefore, get in touch via the contact form and I'll see what kind of prize I can offer.
I am also planning to run a couple of contests myself soon, so stay tuned.
Get My Best Internet Marketing and Entrepreneurship Tips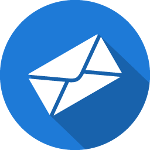 Don't worry, I only send out emails once or twice a month.
But when I do, it's because I have something valuable to share!
You don't want to miss those, and it's completely free!
37 Responses to "Having A Contest on Your Blog? Let Me Know About It"
Andrew @ webuildyourblog.com

Mine's just finished!

However not all prize winners came forward to collect their prizes, so I could do another one!

Andrew

Vishal Sanjay

I think this really pretty great Daniel, this way your helping new comers in the web get firm stance.

Robomaster

What do you mean by help? Would you be able to sponsor me if I had a contest on my new blog? If so, I'd love for you to help me! 😉

George Serradinho

It's nice to sponsor contests. I use to sponsor banner ads and links, but have moved over to just paying cash and sometime I would have to put weird and none relating links and banners on my blog.

George Serradinho

Sorry for this comment, but i thought i would let you know about a contest over at http://www.smartbloggerz.com/

He is actually looking for sponsors, go have a look.

Daniel Scocco

@Robomaster, I mean help in giving out some prizes. The prizes depends on the contest and on the kind of exposure I will get in return.

@George, Thanks I will check that one out.

Bloghology Network for Bloggers

We have a promotion on Bloghology Network. We also give an option to our members (old or new) to Earn points and convert them to real money.

Hesham @ FamousBloggers

This is good news Danial, I am planing a contest on Famous Bloggers blog.

Techadictos

Accept any contest? or some special type?

Sarv007

I haven't planned any contest yet……but will run some contest after my 12th standard i.e. march 2010

Kang Asep

Thanks Daniel, I want to add.
Many ways to promote site via blog contest :
1. SEO contest
-contestant write an article with wanted keywords to be first at google search engine. Advertisers or sponsors usually want contestants to put their links into contestants's posting.
2. Website Review Contest
-Contestants review sponsor's site the best review is the winner. Contestant must put sponsor 's link at every post review.
3. Product review Contest

I ever won product review contest and get prize. But what is the best contest way ? I think that is good to be discussed.

Jaypee

I already have an ongoing contest on my blog, a Thanksgiving Giveaway with $1,500 worth of cash, free webhosting and premium WordPress themes in prizes.

Contest ends on the 30th of November so there's still a few more days left to join. Maybe some of the readers here would be interested. 🙂

nethall.gr

I run contests every week, if you're interested in Greek community you can contact me 😉

Blog Tactic

Any simple guide on how to start a contest? What to do? What are the challenges? The prizes? How to approach sponsors? and so on and so forth.

Rajesh Kanuri

This is awesome.. hope i ll get an invitation from u.. I m planning for a contest..

Melvin

Nice one! Im not sure though if my blog qualifies.

Anyways I dont have any plans of any contest soon but how long is this offer?

GetBrowser

It is nice. But until now, I haven't planned any contest yet.

Fatin Pauzi

Hye, may I know, what is your product so that I can make sure that it's fit with my niche of contest or not? Thanks…

Chris Peterson

Firstly I would like to say thank you, I have been reading quite a few blogs in your niche lately and I can honestly say I have finally found one that is a wealth of knowledge. Anyway I can say this is a great way to get people involved

Daniel Scocco

@Techadictos, preferably something related to business, Internet, marketing and the like.

Daniel Scocco

@Kang, that is a topic for another post.

Daniel Scocco

@Blog Tactic, I will try to cover those points on another post.

Daniel Scocco

@Fatin, I have more than one, so get in touch via the contact form.

Daniel Scocco

@Melvin, permanent 🙂 .

Aery

Hi Daniel,

I am one of your regular readers and subscribed to DBT newsletter (not feeds).

Lately, I have been thinking of running a contest cum quiz on my blog gtricks.com

I have a terrific idea in my mind about my niche i.e. google and wanted to explore the possibilities of quiz and the awareness of general netizen.

The contest-cum-quiz is solely intended for my readers with whom I want to strengthen the relationship. (Whats better than loyal readers?) and it will also give users an excuse to remain longer on my blog.

The business plan is ready but its only the execution , I am having trouble with.

Should I write some custom javascript (no problem with that, as I am software field only) and add few HTML on the page or should I use wp-poll plugin and customize it for a quiz?

Moreever, the marketing would be difficult as I generally stay away from social networks for obvious reasons.

I would really appreciate if you can help me in these fronts.

Regards,
Aery

Max

An advice… It is worth to run a contest if your traffic is poor due to a recent blog start-up? How do you quickly promote it? Thanks

Firas Steitiyeh

That is SOO COOOL! i was about to send you an e-mail since I planning to start one and looking for a sponsor!!

Will email you in a bit mate!

Best,
Firas

Teen Blogger

Interesting, I will be holding a contest soon and will contact you. Are these products ebooks, memberships, software?

temi

Thanks for this article, I am planning a software contest on my blog in December, I will be paying you a visit when I want to start promoting it and other sources mentioned by other people who commented.

Thanks

Fatin Pauzi

@Daniel, Owh ok. Thanks, Daniel.

Nancy D. Brown

Thanks for letting me mention my contest, Daniel.

I'm sponsoring a contest on my "What a Trip" blog via Passports with Purpose. With a $10 donation to Passports with Purpose your readers will be able to help build a school and possibly win a fantastic travel-related prize.

http://www.nancydbrown.com/journal/2009/11/20/passports-with-purpose.html

officeSupplyGeek

I always have contests on my blog, they usually are not of huge monetary value, but they are a great way to reward readers and keep things fun. Currently I have a gift card giveaway from one of the companies that is in an industry related to my blog, you have until December 7th to enter.

http://officesupplygeek.com/giveaway/top-10-stocking-stuffers-and-a-giveaway-from-jetpens/

With that said, I always find this site to be full of great info and tips, so thank you.

Web Marketing Tips

This is certainly a great way to keep them coming again and again.

I saw it myself and feel the success as well.

So definitely I will contact you.

We have started many contests on Thesis theme.

Cynthia C.

I just started one recently. It's my first blog contest. It's a comment contest. The detailed rules are at the link to this comment. It's a comment contest for my Clay Aiken fan blog. The comment has to have a picture or video of a person, place or thing that starts with one of the letters in "Christmas" or "Clay". The grand prize is a ten dollar itunes card and the person's name and entry will be posted on the blog,I appreciate this and any advice you may have.

Everton

we're giving away over $7k in prizes in December -http://windows7news.com/2009/11/27/7k-christmas-giveaway/

Free to enter with daily prizes

Daniel Scocco

@Teen Blogger, yes.

Katie Brandt

Just sent you a comment on our blog's December contest. We will be asking people to nominate their favorite charity, then at the end of the month, the top 3 charities will be given donations totally over $1,500.

Good luck with your contests.
Comments are closed.