How Authorship can take your blog to the next level in 2013
If you haven't heard of Google Plus, Google's new social network, then perhaps you've been living under a stone for the last year. Whilst it's certainly not yet a Facebook or Twitter, Google is doing everything it can to push and promote it. That's something that as a blog owner you should give serious consideration to. Taking on the might of Facebook is a huge challenge for Google and having learned many lessons from their previous attempt with social networking called Orkut, this time they're out to really push G+.
Of course I can hear you asking why should I care, I already share my content on Twitter and Facebook which has a far greater reach. The answer is quite simple. Google is giving out plenty of encouragement for you to be active with them. As a serious blogger, you should take advantage of it! So if you've gone through your SEO checklist and think you have everything covered, don't forget to markup your blog with rel=author!
Everyone likes a great picture
The first and most obvious advantage is the ability to have a pretty picture of yourself in the SERPS (search results). You've probably seen quite a few sites that have this when you search Google. Do you think you're more likely to click the result with the picture or the one without? The web is becoming more social because ultimately people are social animals. Your picture in the SERPS not only makes you stand out from your competition, but it can make you appear more trustworthy. As the vast majority of blogs aren't yet using Google authorship, then you really should be! Here's what it looks like when implemented correctly.
Not only this but click through rates within search results are often much higher with sites that have authorship enabled. Bottom line, this means more visitors to your blog. If you even got an easily achieved 10% increase in your CTR, this means an extra 10% of organic search visitors to your blog. Obviously that's clear value to you, no matter if or how your blog is monetised. A 10% boost in new traffic for 20 minutes of work to set it up is a clear and easy win for you. However, it gets much better.
The big picture, if you'll pardon the pun
The big picture goes far beyond the ability to have your picture in the search results. That's just a nice little carrot that's dangled in front of you. Google wants to stay at the top and to do that they continually need to find better ways to organise and understand the plethora of documents on the web. Pagerank and links which are the fabric of their understanding of the relatedness of the web are buckling under the pressure. To take things further they need to understand who is adding the content and how authoritative these people are within the realm of their topic areas.
Authorship is a great way to do this, and it really is a stroke of genius. If they can get webmasters like you to link their blogs and content written around the web to G+, then they can start to understand more about the context of who is building the great stuff on the web. If they can understand who the great authors are then they can use that to rank quality sites much more easily and give their users a much better experience. If you put out great content, then that means you!
What does this mean for you?
This means that you need to be giving the right signals to Google that your content is the kind of content that deserves to rank well and to be receiving the gift of the traffic Gods. Do you already get the kind of metrics and interactions that Google loves to see on your blog? Do you get great comments, links, and social shares because of the quality of your blog? Then you should be telling Google that you are the author of this great stuff!
Once they know that you are the author you can start to build your 'author rank' or agent rank as their patents describe it. Now I'll be honest, nobody knows if Google is currently using this as a signal for ranking. You have to realise that they've put so much effort into it this and it's likely to be so potent a ranking signal that it's obvious that it's coming soon. Delivering quality relevant results is at the heart of what Google wants to do, and you dear reader should see the opportunity to be at the very heart of it from the beginning. Of course we don't yet know what the full effects of this are likely to be, and this post is not the place for a discussion on correlation versus causation, but hopefully you can see that the potential is huge.
What you need to do set it up
Firstly you need to create a personal profile with Google Plus, fill out all the information required, and add a picture of yourself. Note, you need to use an actual real picture of you (a headshot is best). Company logos are not what was intended here. Then you need to add your site (or any others that you post on) as a site that you contribute to in your profile.
Finally you need to add the link to your G+ profile page on your blog posts and you're good to go. If you use WordPress as many are, you're probably using Yoast's SEO plugin (which I highly recommend). Yoast kindly has made it easy for you by providing fields to do this within the plugin. Alternatively many other SEO plugins provide this functionality. Once you've done this you can test the results with Google's Rich Snippets testing tool and if it all works you need to wait a couple of weeks.
The implications of doing this
Google already understands more about your site than you think. It knows about interactions and social sharing as well as other important metrics. Make sure that this great stuff is linked to you, the real life human being. Why? The answer is because as a 'known author' you can take this authority around the web with you. Think of it as a suitcase full of topic authority. If you contribute to other sites as well as your own, then your articles there should get a boost based on your authorship. Also if those other sites do the right things then your posts should further increase your author rank.
Finally one of the other obvious connotations of this that you don't often hear about is the impact of people guest authoring on your site. It clearly will benefit them but think about how it would impact you to have the highest quality authors on your site. Once you see that Google can understand who is authoring all this content you can see that attracting industry thought leaders and experts to post on your site (with verified G+ authorship) is going to massively help. Top experts aren't going to work with low quality sites, so in effect you can leverage the authority of others to help your own ranking. You should positively encourage expert authors on your site! However you need to make sure that these are quality authors, so your vetting process needs to be even stricter.
A semi advanced tip
If you've already shared content on other people's sites through the connections you have then you should contact those site owners. Not only is it likely to be good to get back in touch anyway, but you can explain the importance of authorship implementation. If you've contributed to sites all around the web in the past then you may be able to build up very quickly by implementing this on your past work. A head start is always a good thing, but just make sure that you only link quality work back to you.
A final word of caution
I'll finally say that if you do any kind of black hat SEO promotion, then you should stay far away from this. Of course most don't do that stuff, but I thought I'd mention it. By creating authorship and taking it around the web with you, you are linking all of your work. You need to be sure that you're 'whiter than white', otherwise the past might come back to haunt you.
Why not tell me what you think in the comments. Have you used rel=author markup and have you noticed a CTR or other improvement on your blog?
Harvey Pearce is the owner of SEO Derby a digital marketing company focusing on Search, PPC, CRO, and Social, based in the UK. He has a passion for all things digital and a little boy who is the centre of his world.
Get My Best Internet Marketing and Entrepreneurship Tips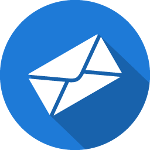 Don't worry, I only send out emails once or twice a month.
But when I do, it's because I have something valuable to share!
You don't want to miss those, and it's completely free!
15 Responses to "How Authorship can take your blog to the next level in 2013"
Kevin Thompson

Quick question: what if we want to give attribution to go to a brand page? I'd rather build up the value of my brand page because its transferable (multiple people can manage it). Does rel=author work for brand pages if we use the link to it? I'm actually doing both, linking to my personal profile and business page…I know it's important but I'm flying blind. Great article, BTW!

Michael Walter

I have about 14 niche blogs, some which rank and convert well locally in NZ, but I am hesitant to have my authorship image displayed. I might be seen too much on the web in vastly different niches. My beauty niche for example is targeted for teenage girls (and I'm 50 ), my hotlel blog for middle age semi wealthy adults, my portable winch blog for 4×4 drivers, my pc blog for techies, mp3 reviews for music fans, and so on.

I rmight risk alienating my readers or new readers being seen "everywhere" for product/service reviews that have no real associations with each other, for my different blogs. One way out, is to use female family members for authorship for my felmale based blogs.

Ehsan Ullah

Great reading Harvey,

I've verified the Google authorship for my content long ago and I've noticed big improvements on my blog with traffic and ranking both.

Daniel, why don't you use rel=author markup for your content on search engine for DBT?

WPStuffs

Google Authorship is immensely helping me to drive traffic and hope it will do more good in coming days.

SWH Energy

This is one of the clearest articles on Google authorship. I have not ventured to apply for one because I have multiple G+ accounts and I am not sure if I want to go for an integrated account for multiple blogs or separate account for each blog. What do you think?

CNAINSIDER

Surely google will be the next social network site and it has a really good layout. However, to get the trend move from other social network platform to this one might be much easier as this can be integrated with other social media platform as well as really great user friendly site. As google and yahoo are partner, we can even use youtube videos directly attached to the G+ which is another advantage,+ non the lest we can now use G+ as a seperate blog and keep updating our friends who we have already sent emails to.

Finally, even if we use G+ as our marketing platform then I would surely use it in a white hat mechanism and not as black hat to make my business popular.

Samuel

It does help your link in Google to look much more unique than the others out there.

It helps get your "image" out there and help people identify your work.

I lie this article very much and does help one come to a conclusion like it did for me..

Thanks!

Helmut Beierbeck

How on earth do I mark up my blog with rel=author?

Sabrinaa

I would like to thank you for this post, really it will help me a lot to boost my blog, of course i will apply rel=author and will get back to share the result.

Rinkesh

The image in front of your article creates a trust in the mind of reader and no doubt , you will see a quick increase in CTR.

krishna

The first and most obvious advantage is the ability to have a pretty picture of yourself in the SERPS (search results). You've probably seen quite a few sites that have this when you search Google. Do you think you're more likely to click the result with the picture or the one without? The web is becoming more social because ultimately people are social animals. Your picture in the SERPS not only makes you stand out from your competition, but it can make you appear more trustworthy. As the vast majority of blogs aren't yet using Google authorship, then you really should be! Here's what it looks like when implemented correctly.

Worli

There is lot of talks about "Authorship" on every SEO and Marketing blog, But the truth is that it cannot take over back-links. It may help but not as much as the people claim.

Harvey Pearce

@kevin
You can use rel=publisher but that's another long blog post to explain. There's plenty of info available online for that though.

@SWH
It's a tough decision. For me it depends on the relatedness of your blogs. If they're all a similar theme then I'd use one G+ account, but if they're completely unrelated then I'd consider an individual 'persona'.

@Helmut
Add the rel author link for your G+ account to your blog posts, add your site as a site you contribute to in G+, and check using the Google testing tool I linked to in my post.

@Worli
Yes I don't think it's going to replace links either, but it will certainly help. Say for instance (in the SEO space) I managed to get Rand Fishkin from SEOMoz to guest post on my site…. Surely that's a quality signal to Google that my site is reputable. I would benefit from his author rank/authority. It also could change the perceived wisdom of getting just 1 link on a related site. In terms of others posting on your site, it could be better to have multiple posts on just 1 site to build author authority (on a top site of course).

Erlichman Law Firm

Great, clear post on authorship and its value! I was just wondering how the number of Google+ users in an author's circles impacts actual Google rankings, if it does at all? Thanks!

Kumar Gauraw

I am not sure how much advantage the "Authorship" adds to the blog, but most certainly it is beneficial.

I recently implemented it and I see many top bloggers have implemented this on their blogs. One difference I found is, Google enabled Site Links right after I implemented Authorship for my blog. Therefore, I highly recommend it and I see some benefit of this for sure.

Thanks for the post. Enjoyed reading and feel great leaving my feedback.

Regards,
Kumar
Comments are closed.