How To Get A Million Dollar Business Out of Thin Air
The post I am going to link to below is probably the best thing I have read in the previous year (if not longer). The headline caught my attention on a social bookmarking site, and once I started reading it I couldn't step (plus I was laughing out loud all along).
First of all you'll find the guy is a brilliant writer (in fact I recommend subscribing to his blog). But the story itself is frigging amazing, and it shows that anything is possible if you are willing to go and get it. The post is titled How I Screwed Yasser Arafat out of $2mm (and lost $100mm in the process), and here is its first paragraph:
I needed to make one hundred million dollars pretty fast. You know how it is. There are bills to pay. There are things you want to do in life. I wanted, for instance, to work as a cashier in a bookstore. But with a twist. I would own the bookstore. I wanted to do a 90 second ad in the SuperBowl which would just be me walking around for 90 seconds saying and doing nothing. People would argue afterwards, "he could've used that money for charity. How selfish!" But I wouldn't care. It was my money and I could do what I want with it. I would be teaching this grand lesson to all the people watching the Superbowl. I had no other specific desires about what I would do with one hundred million dollars. Just those two. But I knew more things would come.
Curious to see what happened next? Check the full article.
Get My Best Internet Marketing and Entrepreneurship Tips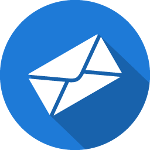 Don't worry, I only send out emails once or twice a month.
But when I do, it's because I have something valuable to share!
You don't want to miss those, and it's completely free!
10 Responses to "How To Get A Million Dollar Business Out of Thin Air"
Map of Mass

Nice idea and inspiration!But million dollar is so huge amount.Especially in my country.I think a great idea could bring alot of benefits but take a long time.Btw it's worth trying so thanks for sharing us

Matej

That was a great read, thanks for recommending!

Justin | Mazzastick

I am thinking more like a billion dollars myself.

George

Wow, I had to go read some of his other posts and oh my goodness, his writing is hysterical and very interesting. I wonder if it's not to late to go into the venture capital business?

jitendra singh

Very deep thoughts … need some time to grasp it.

Nishant Soni

I am sure there wasn't even a single person who did not click on that link. Heh, let me check the link out!

Hoan Huynh

Nice idea! 1 millions dollar is my dream. Not sure when it will come true 😀
Thank you for sharing.

ScorpionGod

Yeah I'm curious to see that article. Nice rocking thoughts and Writing too.!

Swamykant

Interesting. Thanks for sharing the link.

Web Marketing Tips

Boy this one is long article and I would like to complete these kind of entertaining blog in one single read.
Comments are closed.