How to Never Publish a Post Before It's Ready on WordPress
Picture this: you are working on a really long post that you think your readers will love. The post will take a lot of work to get completed, so you decide to break the task in small parts, writing a bit every day.
One day you are working late at a night, and after adding some new paragraphs and images to the post you decide to save it, but instead of hitting the "Save Draft" button you mistakenly hit the "Publish" one.
Bam!
The post is not ready, it's not correctly formatted and it's not even complete, but it goes live anyway. Unless you are fast to think and act there is a chance that the post will be pushed to your RSS feed, and if you are unlucky Google might also be crawling your site exactly at that moment, indexing your half-ready post.
In other words, a disaster.
I have been there, and it's not a good feeling.
Luckily there is a very simple solution for this on WordPress: whenever you start working on a long post that might take a while to complete, schedule it to some day next year, and then publish it. That way there will be no risk of going live with the post, and once you are ready to publish it you'll just need to re-adjust the date to the current day.
Easy huh?
Get My Best Internet Marketing and Entrepreneurship Tips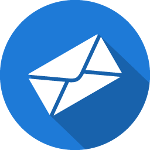 Don't worry, I only send out emails once or twice a month.
But when I do, it's because I have something valuable to share!
You don't want to miss those, and it's completely free!
13 Responses to "How to Never Publish a Post Before It's Ready on WordPress"
Akshay Hallur

That's a great hack.
I always suffer from this very thing. I am also sometimes urged to push the publish button.
Sometimes I unpublish it and then edit and publish it, Google does not index it, but that's not the case everytime.

Scheduling the blog post temporarily for the next year seems like a good idea. Never thought about this.

Cheers,
Akshay.

Helen Conway

I can't see that as the best solution at all.
All that does is create the risk that you forget to edit the post and it publishes incomplete at that far off date.
Why not just save the post as a draft as soon as you start and then only change that status when you are ready to publish? Thats what the draft feature is for!

Robert

Hi Daniel,
Great ways to post article .I will post my article with schedule to have article better.
Thanks,have a good day

Ayo Isaiah

I used to suffer from this when I started blogging but now I'm pretty much more careful. Great tip nonetheless.

Renard Moreau

[ Smiles ] I have a simple solution for that problem; compose your articles in Microsoft Word and when you are finished with them, copy and paste them in your WordPress blog; it is that simple!

Ryan Biddulph

Renard, agreed 😉

I write my posts in Word, then place in my WP backoffice. It's already been proofread at this point but I'll add images and videos, and I'll link in and link up at this point. Then, I'll schedule it for the following day. After the sked, I look at the preview. I check the layout, check links by clicking, and if everything is up to snuff, I feel free to have it go live the following day.

Never be in a hurry to publish. I was in a rush with my old blog and the quality of my work suffered. Totally different deal on my new blog, as I sit, to let things marinate, proofread, and set up everything the day before, so I avoid the rush to publish, and so I create a better post.

Daniel, smart tip here. Tweeting.

Signing off from Fiji 😉

Ryan

Corey Pemberton

Great tip, Daniel! I've definitely had this happen to me before. I watch it as close as I can while I'm writing a longer post, but setting up a system seems like a much better idea than trusting myself to catch it (especially when I'm tired after a long day!) Thanks, Corey

Widdershins

What Renard said! 🙂

Kostas Chiotis

Awesome tip Daniel, that really is a great idea!

Mary @ Blogger-hints-and-tips

I always prepare posts in a private blog. That way I can published them and proof-read the published version, and then move them over the main blog when I'm happy with everything.

David Pheng

Thank you so much for sharing this valuable article. This might be useful for newbie WordPress user like me.

Thank 😀

Lash

Hi Daniel,

Wow, that IS an easy tactic!

I always write, edit and polish my posts offline in an OO document. When a post is absolutely ready, I then copy/past it into a new post on my site, add photos, do a bit of SEO, then publish it.

I'm also in the habit of hitting 'Save Draft' even when it's ready to publish. So I rarely accidentally hit publish.

I do have to admit, though, that I have accidentally hit publish. In that case I just go into the 'post status' area and re-schedule it to a time in the near future.

If I find that I start accidentally hitting Publish on a regular basis, I'll take up your technique!

Thanks for sharing. Every little tip and suggestion helps someone. 🙂

cheers, Lash

Alicia Rades

I was thinking this was going to be more in-depth, but it was so simple! I generally schedule my blog posts anyway, but I can definitely see where it's beneficial to schedule it right away before you even save your first draft.
Comments are closed.