Improve your Adsense targeting
One of the most common complaints about Google Adsense is that the ads are not relevant to the website's content. Non-targeted ads can drastically reduce your earnings since visitors of your site will not necessarily be interested in ads that are not closely connected to the topic that they were looking for in the first place.
There is a very simple way to improve your Adsense targeting, and it is called section targeting. There is no trick behind this technique, and Google itself incentive users to use it, here is a quote from the Adsense Help Center:
Section targeting allows you to suggest sections of your text and HTML content that you'd like us to emphasize or downplay when matching ads to your site's content. By providing us with your suggestions, you can assist us in improving your ad targeting. We recommend that only those familiar with HTML attempt to implement section targeting.
So how do you implement section targeting? All you need to do is to place the following tags before and after the content that you want to get targeted:
<!-- google_ad_section_start -->
Content to be targeted here
<!-- google_ad_section_end -->
You can use as many sections as you want inside your page, and you can also place them on the header of your page so that meta keywords will be included. Bear in mind that it might take up to two weeks before you see the results of the section targeting.
Get My Best Internet Marketing and Entrepreneurship Tips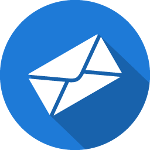 Don't worry, I only send out emails once or twice a month.
But when I do, it's because I have something valuable to share!
You don't want to miss those, and it's completely free!
24 Responses to "Improve your Adsense targeting"
Maysa

interesting… testing 🙂

Maysa

D. Psyko

Great Tips.

Dan

Potentially, you could integrate this into your WordPress template so that the active content is between the start and end sections of any blog posts or content pages.

Perhaps an idea for one of your next posts? 🙂

Daniel

Dan, that is an idea!

Thanks everyone for commenting.

Shankar Ganesh

Great Article And It Works!

david

is anyone can tell me how to put this code to my site

Thanks

Deepak Jeswal

I tried this, but somehow the site design went haywire in IE. Though nothing happened in Firefox. Any reason? Could I be doing sth wrong?

Daniel

@david, it depends on what platform/software you are using. The code should go inside the HTML code anyway.

@Deepak, make sure you are not leaving any tags open. This code should not have any impact upon the actual site design.

Conrad Miguel E. Gozalo

I love this tip. Really helpful. Thanks a lot.

Bob from http://www.fastcashsteps.com

yes – this is a good idea – relevant to the niche is very important.

Bang Kritikus

I can't improve my adsense because my blog has non-supported language. he…he…

Daily Good Tips

So google will generate adsense ads follow the inside start code and end code content. Good tips.

Agboola

this is what i have been searching , i found it in the best place.

lingerie wholesale

make sure you are not leaving any tags open. This code should not have any impact upon the actual site design.

hikaye

is anyone can tell me how to put this code to my site

Thanks

DreamHouse

Wow Daniel,
I'll definitely put this to my site.

Dez

Started using it yesterday afternoon… today's earnings for impressions only are already equal to yesterday's total with 1/5 the impressions!
Comments are closed.