Internet Trends 2012: Awesome Presentation
As you probably know, being able to foresee and understand what's coming ahead is one of the most valuable skills you can have, regardless of the industry you work. For this reason I am always interested when I see presentations about future trends, and last week I came across an awesome one.
The presentation was created by Mary Meeker and Liang Wu, who work at KPCB (Kleiner Perkins Caufield Byers), one of the most successful venture capital firms in the world. Below the presentation:
If for some reason you can't see it here's the link for the presentation on Scribd. Let me say it once more: the presentation is awesome and full of facts and insights, so take 10 minutes out of your day today to go through it.
Get My Best Internet Marketing and Entrepreneurship Tips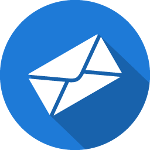 Don't worry, I only send out emails once or twice a month.
But when I do, it's because I have something valuable to share!
You don't want to miss those, and it's completely free!
2 Responses to "Internet Trends 2012: Awesome Presentation"
Ken

Great read…however it took me more than 10 minutes to get through the slides! LOL…

Awesome info, though, and should be really helpful and enlightening to all who read. MOBILE MOBILE MOBILE!!!

Ehsan

It's awesome presentation Daniel, I also love to see such presentations for future trends. Thanks for sharing it.
Comments are closed.