Is It Just Me or Most Web 2.0 Domain Names Suck?
A couple of weeks ago I was browsing around TechCrunch when I came across some articles that were listing web startups that would be participating on a Demo event.
The idea about getting startups grouped together to demonstrate what they products or services can do is pretty interesting, but that was not what caught my attention. Instead, I could not help but think about how bad some of these domain names were. Here are a few examples:
Webmynd.com (browsing history tracker)
Insoshi.com (social network platform)
Omnisio (video sharing)
Wundrbar (improved search)
Qrimp.com (web apps)
Gwt-ext.com (widget library)
Twitxr.com (picture sharing)
Yokld.com (local business finder)
I mean, Wundrbar.com? Gwt-ext.com? For real?
Now don't get me wrong, I don't think that all my websites have awesome domain names. Even DailyBlogTips is a pretty average one; it is long and has 3 words. There is one big difference though: when I started these sites I had no clue of where I was going, and my startup budget was $10.
These companies, on the other hand, are trying to revolutionize their segments; to provide some innovative service that will become popular on the Internet. Usually they also have thousands of dollars backing them up (sometimes even millions of dollars…).
When I come across some of these names I get the impression that the company sent its secretary to ajaxwhois.com and told her to play around until she came out with a "cool" domain that was still available.
The takeaway message is: if you are going to launch a web startup, make sure to devote some of your time and money into finding or purchasing a good domain name. You will be stuck with it for the rest of the life of the company, after all.
Update: If you are looking for a domain names ebook, check out "Killer Domains." It has all the tools and techniques that I use to find great and available domain names.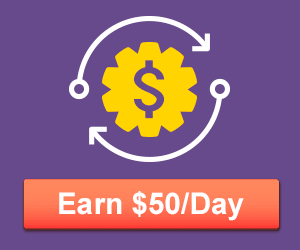 Get My Best Internet Marketing and Entrepreneurship Tips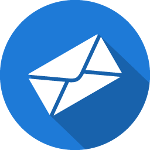 Don't worry, I only send out emails once or twice a month.
But when I do, it's because I have something valuable to share!
You don't want to miss those, and it's completely free!
40 Responses to "Is It Just Me or Most Web 2.0 Domain Names Suck?"
Baris Unver

They totally suck. Plus, I never heard of them. I'm telling that because I'm a blogger from Turkey and yeah, although our government bans access to some Web 2.0 sites like WordPress.com and YouTube.com (Yeah, they closed down YT too), we use lots of Web 2.0 apps like Flickr, Twitter, Blogger, Metacafe, Facebook, Wikipedia etc. The point I'm trying to make is, they are in our lives and there's no way we can forget their names, like most of the people in the world. If they want to sell their applications around the world, they will have to find some more reasonable names; and they have to think about users who don't know English much.

Daniel Scocco

Baris, good point.

Also I didn't know YouTube was blocked in Turkey. Weird.

Napster

Yeah web 2.0 domains suck big time. Turkey is going to be the next China.

Pascal

Wundrbar uses this "r" instead of "er", like flickr. And you should know that wunderbar is a German word and means wonderful.

Daniel Scocco

Pascal, how come I should know German words? 🙂

You are implying two things to say that the domain is not bad: one that the user will understand and remember the dropped vowel, and two that he knows German!

team ray

i do agree alot sucks but the fact is usually when i do a domain lookup for potential domain names most are taken, so i figure that is why many folks are going towards these sucky names since the good ones are taken.

Daniel Scocco

team ray, these companies invest thousands of dollars into software development and similar, why would they need to find an available domain? Just buy a good one, it will be definitely worth it in the long run.

Sumesh

I guess they're running out of innovative names. Not to mention that CEOs/ whoever's in charge may think domain names are unimportant. It is common for those in charge to oversee technical details.

Hal

Yes, these do suck. I have become so used to strange domain names that I don't even bother looking at things like this. They don't tell me anything about the site, or what its about.

Redundant but, are all the good names gone? Staying with the common guides – no numbers, dashes or long names, try to us a dot com, it is increasingly difficult to come up with a good name. I recently went through this with a new blog I started. I finally settled using my own name and initials for a couple of descriptive words.

From experience I also know that CEOs fail to understand the importance of a good name.

Edmond TOURRIOL

Well, I think Wundrbar is pretty cool. Why don't you like it?

John

@team ray – any serious business should want to build a brand, which probably means inventing a new word (so you can trademark it) and therefore the domains should be available.

It also helps if the name is something people can easy say (so they can tell their friends) so what on earth was Gwt-ext.com thinking?

There's lessons to be learned from names like Google, Yahoo, Kodak etc…

Daniel Scocco

@Edmond, is not that I don't like, but the name itself does not communicate anything to me, and I wouldn't be able to retype it or to tell it to a friend after visiting their site for just one time.

Albert

I agree with the sucking. Imo, dailyblogtips is better. You can only go so far with taking a letter out of a regular word and using funky words. I don't think it works when you use it with another word that is normal for example wundrbar.

You know I always wondered, do you really need millions of dollars backing you up for a web 2.0 startup? You can easily hire a freelancer or even a company that can do what these guys are doing for maybe a few thousand dollars. I can't imagine it going over $10K.

Albert

Also do these startups actually make money? Just did a compete search and they're not even on there.

The Masked Millionaire

There are a whole lot of domain names that don't make sense or don't relate to the content of the site that they are attached to:

Yahoo
Ebay
GoDaddy
DazzlinDonna

In my opinion branding is probably more important. Now I will admit that to create a brand takes a lot more work and money then to think of a decent domain name. But in the long run I would rather own a brand that people know rather than a domain name that describes the content of a particular site.

Would you rather own the domain name McDonald's or the domain name Hamburger?

The Masked Millionaire
http://www.TheMaskedMillionaire.com

Daniel Scocco

Masked Millionaire, I am also favorable to brandable domain names. They need to be easy to spell though.

Yahoo, Ebay, Kodak. These are good names.

Now consider Gwt-ext.com or Yokld.com. Could you say the same thing?

Nck

Yeah I know thats prolly cause everyone is taking all the good domains names away, I am lucky that I got a good one. http://nerwin.net 🙂

Wade

They all look like they are a knockoff of a real site. Like anyone will remember anyone of those domains. Short and simple is usually key to domain choice.

Andy Beal

Daniel, have you tried registering a cool domain name recently? It's very hard to find anything new and everything else will set you back $10k+.

Trackur.com was the best I could get for my online reputation monitoring tool. At least we got something that's close to what the tool actually does. 🙂

Ginkgo100

"I get the impression that the company sent its secretary to ajaxwhois.com and told her to play around until she came out with a "cool" domain that was still available."

That's an insult to good secretaries everywhere. I think they sent a marketing intern.

Daniel Scocco

Andy, Trackur.com is not bad.

Yeah I buy several domain names, mostly for projects I will undertake in the future.

You are right saying that virtually there are no more good domains available. That is why most of the times I prefer to cash out some money to get a good one.

The last one I bought was Freaked.com.

Daniel Scocco

@Ginkgo, was just a way of saying, I didn't want to offend anyone, I know that even secretaries can play an important role inside organizations.

Sean

Most of the "good" ones are already taken, so people have to get creative with their domain names. Sure, 'creative' isn't always a good thing though…

Jay Mallinckrodt

While I would agree that most of the domains listed above don't tell you anything about the business that they are in I would argue that Yokld.com is pretty appropriate.

It is a play on "Local Yokel" and refers to locals who have a lot of local knowledge that can be shared with others.

Jaan Kanellis

Great point, total lack of creativity.

cremation guy

Yeah I hate it, nothing worth looking at

pablopabla

On a lighter note, these kind of spelling will definitely corrupt the traditional English spelling of words (if they are based on English words) 😀

BradBlogging.com – Increase Website Traffic With Easy To Follow Steps

Personally, I would not remember those domain names past 2 seconds from reading them. Domain names that people can't remember probably won't do good in terms of internet success.

Sudheer

There are domain name registrars that block domains after repeated whois on their servers. You may have to pay hefty fee later. Just a word of caution. Cybersquatters come in many disguised forms.

Regards,
Sudheer

Jermayn Parker

Yeah I agree…
I dont mind text wording but as long as it actually makes sense…

example what i mean is my "wotuthink.com" website

Fern

I agree that the names you listed are not that imaginative, hard to remember and/or hard to spell. That being said, I am sympathetic to their problem. I have spent the last six months brainstorming with a startup over their name…and quite frankly, there are not a lot of available names out there. And it's not a matter of ponying up the dough to pay off a squatter either. One of our favorite domain name choices was being held by a guy who had plans to use the site as his personal website and would not sell it regardless of the amount offered. That particular guy had owned the domain name for nearly two years and still had the "check back soon…" up. It is a really frustrating process. If you haven't tried to pick a great domain name recently, I'm not sure you can really grasp how few reasonably short names are available.

Fern

I think they sent a marketing intern.

Hey! I once resembled that comment! 😛

arat

qrimp is a fine name! if you say it out loud, it's like crimp.

squatters are a blight on the net and we can blame 64% of bad domain names on them (that is not a real statistic, btw)

University of Branding

It appears a lot of these guys have sound technical skills but because of smaller budgets chose not to buy good names.

Besides, its not the Brandname but the SEO(Search Engine Optimization) & programming stupid!

No wonder most start-ups don't live to see their third year.

Rules of traditional markets do apply to the internet in varying degrees because at the end of the day we are selling to humans.
Comments are closed.