Last Chance to Join the AdSense Profits Course in 2012
In less than 24 hours the registrations to the AdSense Online Profits course will be closing. I am pretty sure I won't re-open it in 2012 (if at all), so this is the last chance you have to join the course this year.
Here's a testimonial from a past student:
I certainly didn't think AdSense could be a source of any significant income until I started doing some research, but even then it was exhausting trying to learn the best ways to implement it. That's what was so nice about Daniel's course, having someone experienced to explain everything and being available to answer questions is priceless. Before taking the course my blog was generating around $250 monthly, and after implementing the changes and strategies I learned the earnings jumped to over $1000 monthly.
I am pretty sure that your earnings will increase quite a bit after you join, and that's exactly why I offer a 60-day money back guarantee. If you take the course and don't start making money with AdSense within weeks simply email me and I'll refund your money. If I remember well only 3 people asked for a refund on the last edition (out of hundreds who joined).
Click here to visit the course page and sign-up, and I'll see you in the private forum!
Get My Best Internet Marketing and Entrepreneurship Tips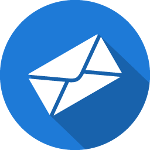 Don't worry, I only send out emails once or twice a month.
But when I do, it's because I have something valuable to share!
You don't want to miss those, and it's completely free!
7 Responses to "Last Chance to Join the AdSense Profits Course in 2012"
Ehsan

Hi Daniel. I don't have paypal account so do you accept any other payment methode?

Janmejaya

Thanks for started adsense course. I think many peoples are join your course.

Munez

Hi Ehsan,
As Daniel mentioned at the course page, you can pay with your valid credit card. I recommend the course because it is rock (I joined it in 2011)

Daniel Scocco

@Ehsan, you need to create a paypal account unfortunately, but that takes one minute, and after that you can pay with any credit card as well.

CypherHackz

For those who are still not sure whether want to join or not, I suggest you guys just register and join the community. We will start our 2nd module next week. Hope we can learn together and graduate together after 6 weeks from now. See you in the private forum!

Ehsan

Unfortunately Paypal is not available at Afghanistan!

Dess

I never made much with Adsense. Once Google sent me 273 dollars after which my acct was closed for violating TOS. After that I signed up for another account in my Mom's name and it only has 11 Euros in it (4yrs old). Instead I started making money with Clickbank not big but some few hundreds monthly which I mentioned how in my blog dess.me
Comments are closed.