Link Tips: 03 February 2008
This Sunday we have some Photoshop and WordPress tutorials, a Digg-like WordPress theme, two interesting SEO contests and an article about attracting loyal readers. Enjoy!
Get My Best Internet Marketing and Entrepreneurship Tips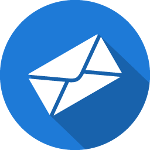 Don't worry, I only send out emails once or twice a month.
But when I do, it's because I have something valuable to share!
You don't want to miss those, and it's completely free!
5 Responses to "Link Tips: 03 February 2008"
MyEggNoodles

Great list! I like the 100 photoshop tutorials 🙂

Ryan

Hey thanks for the plug, my friend!

I can't wait to kick this contest off!

Take care and all the best as usual – Ryan

Amanda

I suck at photoshop I was a fan of paint shop pro but the fact that the ones i like are the old versions and aren't compatible with vista.. it kinda sucked so the tips were really worth it

Adam

Great stuff 🙂 thanks for the linkage…!

vektordamn

hey…i learning so much about blogging from your blog …thx
if there's who wants some vectors visit my blog..
Comments are closed.