Link Tips: 16 December 2007
Some of the new readers were confused with the "Reader Tips" name, so I changed this category to "Link Tips," which should be more descriptive. It will still be published every Sunday as usual.
Get My Best Internet Marketing and Entrepreneurship Tips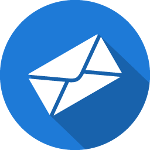 Don't worry, I only send out emails once or twice a month.
But when I do, it's because I have something valuable to share!
You don't want to miss those, and it's completely free!
7 Responses to "Link Tips: 16 December 2007"
marco

just my 2 cent: "Subscribe To Comments" Plugin (available from 50 best…) is a Must-Have to make sure that visitors keep following up discussions on post IMHO.

Daniel

Yeah it is a good addition to any blog where there is a minimum level of interaction from the readers.

Steven

Thanks for the link Daniel. It's appreciated. I think there is some valuable insight in the comments of that post from readers as well.

Darren

thanks Daniel

The Net Analyst

Great stuff! It was worth giving you a thumbs up on Stumble so I hope to send you some traffic! The monetization link has some great advice for earning revenue from your blog or webpage without alienating visitors.

Once again, I am in your debt and I can honestly say that my website would have failed months ago without your advice!

gl hoffman

A quick question: what am I doing wrong? I posted a lenthy post, very content-rich on 100 Attributes of Successful Entrepreneurs, and then I volunteered to donate $1 for every link, or every story, to charity. I am not getting many takers…
Here is the original 100:http://blogs.jobdig.com/wwds/2007/12/10/a-complete-list-of-100-attributes-off-people-who-start-companieshow-you-can-be-one-of-americas-entrepreneurs/
Comments are closed.