Link Tips: 24 February 2008
Making money with a website, cool blog designs, Javascript coding and keyword research. Some useful links as usual this Sunday.
Get My Best Internet Marketing and Entrepreneurship Tips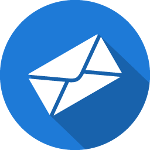 Don't worry, I only send out emails once or twice a month.
But when I do, it's because I have something valuable to share!
You don't want to miss those, and it's completely free!
4 Responses to "Link Tips: 24 February 2008"
Rajeev Edmonds

Thanks for the GMail shortcuts. Its a real time saver, once we get used to these shortcuts.

step1

ok I will test it.
Comments are closed.