March Roundup
Below you will find the most popular posts of March 2007, check them out if you missed any. Also I am starting to realize that the Monthly Roundups are a stretch due to the large number of posts, maybe I will try Weekly Roundups on April.
Get My Best Internet Marketing and Entrepreneurship Tips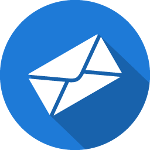 Don't worry, I only send out emails once or twice a month.
But when I do, it's because I have something valuable to share!
You don't want to miss those, and it's completely free!
3 Responses to "March Roundup"
Eli

All were great posts. I love the quality of the content on this website, and everything is so useful 🙂

Daniel

Eli, thanks for the nice words. I am glad the posts are useful, most of them are stuff I did right or wrong on the past hehe.

Your blog is looking good also, keep it up.

Manta SEO Solutions

Daniel, I agree with Eli. You write very informative, always helpful posts.

You have a great blog and a good number of visitors who regularly post comments. A Sure sign that you're doing things right.

Keep it going !
Comments are closed.