No .com? Add the Domain Extension to Your Name and Logo
We all know that .com domains are the best option, but it is also difficult to find good ones that have not been registered yet. The alternative is to register a .net or .org domain.
There are many popular blogs that are not hosted on .com domains, so if that is your case do not get discouraged. One thing that you should do, however, is to add your domain extension into the name and logo of your site.
The logic is quite simple. Suppose your domain is "coolwebsite.net", but the name and the logo of the site both display only "CoolWebsite". A visitor coming from another blog or from a search engine will pay attention to the name and logo, while neglecting the URL. Should that visitor want to visit your site the day after, it is likely that he will just open his browser and type "coolwebsite.com", and if your site is not there he will just go somewhere else.
If your logo displays "CoolWebsite.net", on the other hand, there is a higher chance that the user will recall the domain extension. If you do not own a .com domain, therefore, you should attach your extension to your name and incorporate it into your brand.
Want some practical examples? Check the three headers below, they come from popular blogs using this technique: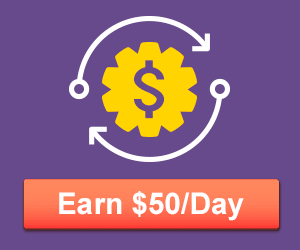 Get My Best Internet Marketing and Entrepreneurship Tips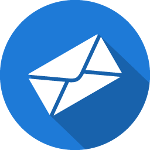 Don't worry, I only send out emails once or twice a month.
But when I do, it's because I have something valuable to share!
You don't want to miss those, and it's completely free!
52 Responses to "No .com? Add the Domain Extension to Your Name and Logo"
Jeremy Steele

Good tip. That is something I've never really thought about…

Karthik

IMO Darren made it very famous with Problogger.net. So much so that he still uses the .net domain although he's acquired the .com.

I believe I've seen a couple of posts at Problogger describing how to advertise the "lesser TLDs" so to speak. But its a fact that whatever you do, the more you grow, the .com is just going to get all the more costlier; my advice always is – get it early!

Ruchir

Nice tip there. I never thought it. Hehe, now that I come to think of it, even I tend to type in the .com first even if only know the site's name. I guess that's because the .com is more common.

Eric

And that's the very reason I added .org in my logo name… I think I've done a pretty good job picking a domain that people remember, but I still see the occasional google search for "iwah", which tells me I didn't to a perfect job.

S.Siddiqui

Great tip. So simple yet so necessary stuff. I agree that .com domain is always better than others and yeah it is hard to find a good .com domain. I pondered over around 150 domains before I was hit with my domain www[dot]nofullstop[dot]com and that too while I was under the shower 🙂

but now the problem is that akismet is blocking my domain as spam so I cannot leave a live link to my blog 🙁

engtech @ internet duct tape

If you aren't reading skelliewag.org then you should.

Easily joining DailyBlogTips as one of my favorite new blogs about blogging in the past year.

Vikram

Very good observation on your part indeed. Even though you don't need to add a .org or a .net for your domain, the suggestion will help others!

There one thing that can be added though! There are blogs like mine, where there are characters likes " – " in between (Digital-Musings.com), often need to follow the same tip you gave, mostly because the other domain name one wanted has been booked!

One needs to keep in mind that, essentially anywhere there is a need to submit you blog "name" (Directories etc) then it should always have the .org or .net or in my case the " – ", or else it can confuse the readers if they see you have been mentioned at some other blog or website!

Skellie

Thanks for the mention, Daniel. This article made me happier with my decision to add the .org to the logo.

Now I really need to get into the habit of referring to Skelliewag as Skelliewag.org when I write the name. I need to keep the branding consistent. I seem to do it about 50% of the time at the moment.

@ engtech: I'm flattered!

Jamaipanese

another excellent tip

Thanks man!

Chris Jacobson

Good tip. Visual representation is key. 🙂

Marco Richter

I never really thought about this while it´s such an obvious and important issue. Luckily I´ve implemented it on http://www.marcorichter.net just from the start. 🙂

Daniel Bates

As someone who had to go the .net route I agree with your statements. I even put it into my slogan in the beginning to make sure people were getting it – "Net the Best Local Information at http://www.mymcclellanville.net", I also used a picture of a castnet and a shrimpboat with it's net spread wide. My target audience was not the internet savvy, so I wanted to nail my point across. I still see lots of incoming traffic from searches for "mymcclellanville" so either those users didn't get the message or don't get the internet, but they find me none the less, so I am happy 🙂

Elena

I'm a couple weeks away from launching a new bilingual blog and Spanish podcast. I'm glad to know that I've covered my bases, having registered voicesenespanol.com for my English readers, vocesenespanol.es (for my Spanish readers, and spanish-podcast.com for the search engines!

Rich Owings

Would you recommend this on a .biz domain?

Rishi

Oh your tip, I have added .INFO to my logo and let me tell you, it really works. Now my friends can remember my URL much more and not visit rishiraj.com instead of rishiraj.info 😛 .

The same thing applied for domain names with a hyphen in between its two terms. They also need to adopt this tip!

Daniel Errante

Thanks for that tip, .biz seems like a hard one to remember!

I will try it out!

Daniel

Yeah I would also do it with .biz, .info and any other secondary domain extension.

Courtney TURTLE

With so many sites being navigated to through links/bookmarks anyway, is this really important?

pablopabla

I place my full url in the title to my blog. I am not sure whether the name sticks to the minds of my readers but I sure hope it does 😀

Jermayn Parker

Definitely a good tip for web related businesses/ blogs 🙂

Make Online Money Now

That is a good idea but I would also suggest looking for the next best name that is available with a .com since most people automatically just type .com.

Daniel

Courtney, yeah it is. Check the .com domain of some popular .net or .org blogs, usually it has a good Alexa ranking just from the clueless readers that visit that site think it is the original one, usually by typing in the browser.

Weblife Website Design

Great idea. I should implement that on some of my websites. A a website designer I find your blog to be a very valuable resource.

rental house , Lease house , Computer,Stationary,etc

Hi,
If you have any requre like this Rental house , lease house,Stationary Items ,Computer ,Security,Office Boy, Coffee powder, Tea powder,Milk Powder, Cleaning Items, Plumber,Hardware Parts,Electric Parts Electration.etc

Please Contect
Rakesh Kumar
Cell: +91 99455 00331
: +91 99800 41194

PurpleMinded

Why is .com always "the best"? If a website isn't COMmerical, might a .NET ending be more hip? And appropriate? (In my case I own .com and .net, chose to build the site on .net and use the .com just to forward traffic. A mistake?)
-Brad

David Zemens [1955 Design]

Great suggestion. I added ".com" to my logo today. Thanks for the suggestion.

nunho

that's a great idea. i will try to use this tip. thanx

Domain Names India

Being a domain service provider, I agree with your thoughts. I think this makes our identification easy. Our logo should have the domain names with extension. As in case of Indian .in extension many of us are leaving this, but it's not a right approach.

Thanks for a great suggestion. 🙂

Grafikaze

My blogs logo has a domain extension. And it is a accessory for my blog 😀

soÄŸuk hava deposu

thanks for your suggestion.

firefox indir

thank you nice blog 😉

Rüya Tabirleri

thanks for this great article

iyinet webmaster forumu 2008 seo yarışması

Good tip. Thanks

IHG

I always try to do this if I have a non .com extension i.e. make the extension a part of the branding. I think with the increase of extension types, this will become even more important.

Jason Fox

excellent tip. thanks for this.

halı yıkama

thanks

lida

Well, we started again… All the time I think I know ALL about css … somebody destroy my idea. Anyways, thanks, is good to know that I didn't know some clinches.

film izle, fragman izle

thank you nice sharing

denizli web tasarım

thank you man

vps

thanks.. good

Prasad

Hi,
Does any popular websites operate with .net extension? Could any one help with short key for .net (like ctrl plus enter for a .com)

halı yıkama

interesting 🙂

halı yıkama

useful tip, i will try to use this tip, thx.

halı yıkama

Great idea. I should implement that on some of my websites. A a website designer I find your blog to be a very valuable resource.
Comments are closed.