Poll: Do You Auto-Follow Everyone Back on Twitter?
When it comes to auto-following people on Twitter (either manually or with third party applications), there are basically two camps: those who claim it is a bad idea, and those who claim it is a good idea.
People who say auto-following Twitter users back is a bad idea use the following arguments:
When you auto-follow everyone back, in a matter of weeks you will be following thousands of people, and it is impossible to keep track of what they will tweet.
If you auto-follow you will end up following spammers, scammers and bot accounts that are automated, with no real humans behind them
Even if auto-following will give you more followers, those followers will have low quality, because you won't be able to build real relationships with them.
The folks who think auto-following is a good idea, on the other hand, have the following arguments:
Auto-following will increase the number of followers that you have, so you will be able to leverage a bigger audience on Twitter (for whatever goals you might have)
Auto-following is also polite. If someone takes the time to read your tweets, it is only fair that you do the same with theirs.
By using Twitter tools and applications it is still possible to follow a large number of people, get value out of their tweets and interact with them.
I thought that it would be interesting to see what percentage of our readers auto-follow everyone back, and what percentage does not, so let's have a poll. You are also welcome to write a comment if you want to share your opinion on the issue.
Get My Best Internet Marketing and Entrepreneurship Tips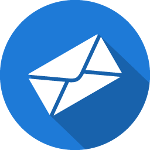 Don't worry, I only send out emails once or twice a month.
But when I do, it's because I have something valuable to share!
You don't want to miss those, and it's completely free!
39 Responses to "Poll: Do You Auto-Follow Everyone Back on Twitter?"
Rarst

Hell no. Daniel, you are probably bored of me oversharing this position by now. 🙂

For me Twitter is about reading every single tweet from people whom I more or less know and find interesting and relevant.

Simply following me doesn't guarantee any of that.

Mayooresan

If someone finds my twitter feed useful then they can follow me, but there are no guarantee that my new follower have something I need.

Most of the people who recommends auto follow are spammers. I'm not a spammer so I wont' be falling for that auto follow trick 🙂

Vic

Hmmm. I am manually following back my followers to assure they are related to my topics. Hmmm maybe it is right to be discreet in following back our followers – it may result us following spammers and not-real persons who do not even know how to socialize.

Steve

I do with accounts that do not mean anything to me but do not on my personal account.

infmom

Why should I follow people who are saying absolutely nothing that interests me? I check out every new follower's page and ONLY if I like what they're saying I follow back. I do not have time to wade through tweet after tweet saying nothing of interest!

Vincent Chow

No. What is the point following someone who has nothing more to tweet than to advertise his websites or products?

Sidharth

I think it is foolish to auto follow. You will be following hundred of spammy accounts and giving them legitimacy.

Daniel Scocco

@Mayooresan, there are very high profile users who auto-follow everyone back. From Barack Obama to Guy Kawasaki.

Mayooresan

@Daniel
Honestly most of them who do that are public figures or online marketers.

With a small amount of time we have, if we are to read all tweets.. OMG! 😀

Brandon Mendelson

I used to auto-follow, but there was just too many Twitterfeeds, marketers, and spammers and it became hard to keep up with the real folks.

Right now, I'm in the middle of a huge purge to undo all the trouble auto-following brought me.

Zemalf

I don't feel like auto-following the bots and rewarding those who want more followers just by "exploiting" others who autofollow. The power is not in the numbers, but in the quality.

I do check the people who follow me and I also check the website or blog if there is a link and then decide if I want to follow or not (the amount, frequency, quality of the tweets are important, nice looking custom background is a bonus).

Boerne Search

No, I thik there is too much porn, spam, and phising sites to auto follow. I look at all mine. A kinda "screen" process. I wouldn't just leave my front door open. Plus I think it shows what kind of twitter you are by the people you follow. Because anyone can follow you. I think a program auto follow is the worst idea. I try and visit each and every followers profile page. But a few have slipped by I will admit. So now I am more careful. Better safe then sorry 🙂

Kane

Boerne Search

And plus I am so sick of the 5 Britney F**K Vids I get a day.

Cassie

Heck to the NO! I think it's worth the time to "manually follow" because you're weeding out the people you don't want to read about. I have no desire to read the twitter feeds of people who only retweet or only link to their stuff. I follow back when there's someone interesting on the other end.

Paul

I don't follow everyone back but I do follow most. I visit the page of everyone who follows me.

If they use it for advertising a product or just their own website and nothing else then they aren't followed back.

If they make just short comments and never reply to anyone, I'll follow if the comments are interesting or funny. If not I won't follow them either.

Finally, if someone retweets a lot of things and gets involved in conversations with other people I follow them back very quickly.

Nicholas Z. Cardot

Seems like it is pretty much a concensus. It's like 90% one way here. I just can't auto follow with all of the spammers out there. There's way to much tweet spam for me to want to have it all in my account.

Julius

Hi Daniel! Honestly, I don't have an idea where my followers are coming from or where they heard me. It only goes to show my ignorance on this matter, though I make it a habit to check those following me before following them back… manually.

I know it's a tedious process but it's still a matter of habit.

Stropp

I have a blog about MMO games and my twitter account is linked to that. So when I get someone following me who is not talking the MMORPG talk, they don't get followed back, simple as that.

There are non gaming follows, but they are ones I've chosen.

It's interesting that the overwhelming percentage of non gaming follows I get are from marketers and porno sites. If these followers are interested in what I am saying on Twitter, they're quite welcome to keep listening. But it soons becomes apparent that they are not interested, because (most of the time) if I havent followed back in less than two days, they unfollow me!

In that case I don't particularly care if they follow me or not.

Sandra Sims

Agree with Mayooresan: "If someone finds my twitter feed useful then they can follow me, but there are no guarantee that my new follower have something I need."

I manually visit everyone who follows me and follow on a case by case basis. In Gmail all those notices get labeled as Twitter and skip the inbox. Then I can check new followers when it's convenient for me.

Chester

No. That makes me pathetic and no-life getter.

Kirsten

Most of the follows I get lately are spam, so not only do I NOT auto-follow, I also screen new followers. I've blocked quite a few people lately as well – no reason for some of them to even know what I'm up to. I basically only follow those that I know and/or those that I'm interested in. I don't have all day to spend on Twitter and I want to keep my list manageable. If that means I only follow 30 or so people, then so be it.

Buat duit online

Yeap I do. I use Tweet Later to automatically people that follow me. I think it's only polite. However I remove those that are just spamming.

Roseli A. Bakar

wow… I was expecting the opposite but I think many twetters are not using auto-follow sofaware because the high number of spammers of late.

I follow people manually and will follow everyone back as long as they are not spammers and bots..

I have no problems with people who trying to sell me something as long as they are not spamming..

Rajasekharan

I have one account for each, one to autofollow and the other one to not autofollow, so that I do not miss the benefits of both!

To be frank, the account that autofollows has thousands of followers while the other not even a few hundreds! So this way, I'm experimenting with both.

furobiekr

auto follow is a bad idea.. you are giving your credibility to spammers

sachin

You cannot auto follow all who follow you..it is insane…

Paul OFlaherty

I couldn't possibly auto-follow everybody back, if I did whenever I turned on my twitter client I'd get nutting but an unending torrent of spam.

As time consuming as it may be to be selective about who I follow back (and generally I do follow most folks back unless they are spammy) it would be vastly more time consuming to have to go an moderate the list of people I follow once a week or once a month.

The numbers of people I follow aren't as important to me as the conversation.

Matej

Of course not.

But if someone who follows me replies to back, or message me in some way then I follow them to.

Arun Basil Lal

I think the answer lies in the purpose of your profile and what you use twitter for.

Large number of followers are good to satisfy your ego. An outsider would feel that, having 3k followers is a big deal. Its nothing.

If someone who uses auto-follow or follows everyone back try this: Tweet out a link, and observe how many click your link gets. Probably the numbers would be few.

When I created my profile, I thought of following everyone back out of community love. Eventually I ended up with people who never reply even if I ask them something and never follows anything I tweet.

But I made some awesome friends in between. I wouldnt have made them if I had chosen to follow only people I know.

But then, I missed all my friends tweets in between. Also the links I served got fewer responses.

Then I creatd a new profile to follow my friends and to share resources. Now I never miss any of my friends updates, and the links get awesome responses.

My advice would be to Create two profiles. A profile to follow everone back and chat with friends, and a second profile to tweet out links and resources and follow friends updates. It works 🙂

– Barack Obama follows everyone back maybe because he do not wish to dis-please anyone. If he follows someone and do not follow someone else, you know its not bad for politics. (I have nothing to do with Obama or politics, pls dont take offense if you find any)

Michael Aulia

I manually auto follow them 😀 Wish I know an easy way (automated one?) to follow them back. But it is kinda fun to do it manually so I can validate the twitter account

Todd Wallace

I just started a Twitter account for my new blog and I've been considering this topic a lot the last few days. I don't ever want to set up an auto follow bot because I'm looking for personal interaction. On the other hand, I need to reach lots of people…lots of REAL people. So, my game plan is like some others I read in comments. I'm going to manually follow people and try to network through real people and real interaction. I don't care how big the number of followers is. I care about the quality of the interaction.

My personal Twitter account is a short list. I follow people whose content I value. The most valuable get sent to my phone. (1000Awesome, tonyrobbins, ThisIsSethsBlog, etc.) The average value Twoops go to my TweetDeck. If you don't make those two lists, you get removed. That reminds me, I have to go remove someone…

martinwaiss

Imagine Twitter was a busy street at roush hour.

Do you reach your hand to every passing stranger, asking for hers/his news, just because you're both walking the same street? The same the other way around. How many strangers acting this way would you make your "friends", just to be "polite"?

Julie

About a month ago, I learned about Tweet Later and started to use the auto-follow option. That resulted in too many auto-follows on spammers. So now, I let Tweet Later tell me about all the new followers and then I manually re-follow or ignore (using the Vet Followers option). I think it's worth the few minutes a day to ensure I am following people who are a: legit, and b) who have something to say that's of interest to me.

Laura Christianson

It irritates me when I see tweeters who follow 12,000 people, have 12,000 followers, but only one update — total. Twitter isn't a popularity contest, yet a lot of people seem to revert to fifth grade mentality and assume that the more followers they have/follow, the more popular they are.

I'd rather follow and be followed by "quality" tweeps from whom I can learn and share with.

Laura Christianson
Twitter:
@bloggingbistro
@adoption expert
(Yes, I have multiple personalities!)

Rob

Do you auto follow every RSS feed you see?

odtaa

I automatically follow everyone who follows me. I often find that following one person leads to other people following you.

To manage my subscriptions I use Tweetdeck, http://tweetdeck.com I can then group the accounts into different columns – eg family, business contacts, and I'm interested in UK politics, books etc.

Then when I'm having coffee I go through my main Twitter account and scroll through the dozens of tweets to see if anything interests me. There often is.

Using the search facility on Tweetdeck I can follow a particular topic or research topics and contacts for my main stream writing.

Blog Ebooks – Claus D Jensen

Defenitely a NO!

There are too many spammers, just hoping for people to autofollow.

I don't care who follow me, but I only follow those back, i really want to follow back.

Greetings,
Claus D Jensen

George Serradinho

Of course NO.

Some people can just tweet a bunch of rubbish and you will not be able to follow all of it and might miss something important that someone tweeted.

B. Durant

I have two accounts. On one I follow back everyone who follows me. On the other I follow about 1/4 of the people who follow me. I have more followers and more interaction on the one I don't follow back on. Add to that the fact that auto-follow leaves you wide open to spammers I can't see the point in doing it.
Comments are closed.