Poll: Do You Prefer to Use Paypal or Credit Card to Buy Online?
I believe pretty much all of you have purchased at least one thing online in the past, right? And most of you probably purchase online regularly, be it goods on eBay, ebooks and courses or web hosting.
The question that I wanted to ask is: Do you prefer to use Paypal or credit card for those online purchases?
I know that one can also pay with a credit card via Paypal, but for this poll I am asking about using the funds on your Paypal account for the payment versus using your credit card directly in the payment form provided by the merchant on his website. Which one do you prefer?
Both options have pros and cons. Paypal is easier and quicker when you get the hang of it, and it also protects your credit card information. However, there are many people who complain about Paypal's interface and people who had problems with their accounts over time.
Paying with a credit card enables you to charge back if you don't get what you expected, and usually credit card companies offer good fraud protection. However, exposing your credit card information online has some risks as we all know.
Have your say in our poll, and do leave a comment if you want to share your experience or opinion on one of these payment methods.
Get My Best Internet Marketing and Entrepreneurship Tips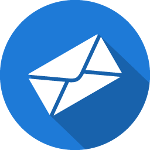 Don't worry, I only send out emails once or twice a month.
But when I do, it's because I have something valuable to share!
You don't want to miss those, and it's completely free!
51 Responses to "Poll: Do You Prefer to Use Paypal or Credit Card to Buy Online?"
GetBrowser

Paypal. Convenient, easy and reliable.

Ben

Since I don't do credit cards, my only option is paypal. Work's great for me since it is interest free.

Stefano Gorgoni

both. it really depends on what i'm buying, where, and so on…

V.C

I use both and I prefer none of them.
Paypal is fast, easy to manage but the fee is too high.
Credit card is dangerous for everyone.
I love online shopping but maybe we need a new way to purchase money on the internet.

Navjot Singh

It seems the poll is closed by mistake coz there is only 1 vote and we can't vote anymore.

Daniel Scocco

Ops, poll open again, sorry about that.

George Serradinho

I use both depending if the service or product can be bought using PayPal or not. If the funds are there in PayPal, then use it. If not, then use your CC.

Prisqua

Paypal is easy and sometimes a bit easier if you have to request a refund.
But I do not mind using my credit card as well.

Daniel Scocco

@V.C., when you buy using Paypal you don't need to pay any fee. It is the seller that bears the fee burden.

SATISH

Only problem with PayPal is, its high transaction fee!

Navjot Singh

It seems a single person can vote multiple times.

Daniel Scocco

@Satish, but you don't have any fees as a buyer.

Even if you are a seller, Paypal fees are inline with the ones charged by credit card companies (and it can even become lower if you sell a lot).

For example, Visa usually charges around 3,7% per transaction, while on Paypal I get 2,9%.

Daniel Scocco

@Navjot, why would someone want to vote twice in such a poll? There is nothing to win here, we are just trying to find how people prefer to make payments online.

Digigirl

PayPal screwed me over a few years ago – to the tune of over $2,000 (which they *still* have). They have total control over your money and there is no recourse if they arbitrarily decide that you aren't you, even after you've submitted every single form of identification they've requested.

Consequently, I prefer credit cards. Unfortunately, PayPal is so prevalent now, there are some things you *have* to use them for, especially if you want to get paid with some services. So, my boyfriend has an account and we use that.

But heed my warning – don't leave too much money in there at a time. That way if PayPal decides to get weird on you, you won't lose too much.

AnastasiaCarroll

I prefer to pay with a credit card. I have a special card to pay online where I don't have much money so that there's really nothing to steal 🙂

Chris

I mainly use paypal simply because of the credit card feature.

Kim

As someone who lives in a country where I can't connect paypal to my bank account a credit card is the only option. Something to remember if you're looking at a global business model.

Hal

I don't see any more danger using a credit card than PayPal. PayPal has your both my CC and bank account info.

In fact, my CC company pays me to use the card(s). There is always some danger using a CC online, or anywhere else. What really bothers me is allowing a restaurant server to take it to a backroom out of my site.

The only safe thing to use is (gasp!) cash – not an online option of course. What we need online is some sort of token system – buy tokens and use them in lieu of of either PP or CC.

Melvin

well just to let you know guys. paypal has locked my account a ton of time claiming its been accessed by third party. Although its been always restored, its still a pain in the ass to actually go through all the entire process of unlocking..

and still i voted for paypal..

Blake @ Props Blog

I used paypal for a long time, but since getting a credit card with rewards points, I've started using that more frequently. Both are easy to use. I had no idea that credit cards charged sellers more than paypal does though. I heard that paypal recently hiked their prices a tiny bit.

James G.

@ Hal — You can use your PayPal account and designate that your payment comes from the credit card that's linked to your account. That way, you don't have to give out your CC number to the seller, and you can still get the rewards associated with your CC — a win-win situation.

LetUpdate

I like simplicity in paypal. 😀

tsitalia

Paypal without any doubt, ususally is easy.

Steve

For larger purchases ($20 and up, generally) I prefer to use my credit card. I don't worry about interest, because we pay our cards off in full each month. (For us, a credit card is simply a debit card that is accepted everywhere.)

For smaller purchases, I prefer PayPal. I also use PayPal almost exclusively when I buy downloadable software.

Steve

@ AnastasiaCarroll: You realize using your credit card online is at least as safe as, and very probably safer than, using it in a "brick and mortar" store?

crankberry

the reason I prefer paypal is not because its safer but it reduces the hassle of retyping or grabbing out my credit card every single time.

ContestHeat.com

I prefer paypal, I don't like to give to multiple sites my credit card's account

Yuen

Paypal: Faster, Safer and flexible.

Bryan Knight

For me, PayPal is like not paying — I'm just delving into funds from stuff I've sold.

Dave Doolin

Interesting result. I used to loathe Paypal, now I like it a little better than credit card.

Bill Bolmeier

PayPal is so convenient but have I heard grumblings from sellers? How is it for people who sell stuff?

Adrienne Knight

When I was ripped off by Gary McCaffrey, Paypal investigated and had my stolen money returned to me within a few days. Very good, no fuss action.

Daily Good Tips

paypal

Lee Ka Hoong

I used to buy thing online using Paypal because I've yet to own a credit card, so my sending limit will be $1000 only. I applied for a credit card and still waiting for approval.

V.C

@ Daniel: I'm making money on the internet and advertisers pay men money via Paypal. The fee to recieve money is 3.4% of what you get.

odtaa

If you are from the UK then credit cards are safer as if you have a problem with the supplier and don't get the goods or the goods are not up to standard then the credit card company has to sort the problem out.

On one occasion I got taken in by being offered some free and sample software which I only had to pay the postage, $6. The sales pitch was over-hyped and what I ended up with was 4 CDs loaded with the standard freebies that you can download.

In fact the con was clever in that the phone caller was ringing my wife, who was on the management committee of a local school and the offer was educational software, which was an area I was investigating as I'm a lecturer myself.

Also in the box was around 30 bits of paper promoting different, dodgy products. So I chucked it all away and wrote it off as a bad experience.

In the box was one sheet of paper that told me that I had a joined a software club. It was a couple of months before I noticed these charges coming onto my card.

I contacted the credit card company. They had already received quite a few complaints about this company and although the process took a few weeks my money was refunded.

PayPal's dispute system will possibly sort out this kind of problem but you are dealing with an automated system, which you have to fight.

I do sometimes buy software through Paypal, but I'm in the process at the moment of trying to get a refund from a software business and they are being awkward – ie I've got to make my case and they are playing games, such as responding to my request for a refund with a question, which when I reply they don't respond to.

So I wish I had bought the software through my credit card as it will be a lot tougher and lot longer getting the money back through Paypal.

Millard

Paypal is much easier. I hate having to type in my CC number, and frequently get it wrong.

How tall is

I prefer Paypal.

Marco

Question:

I don't have a credit card but I have my bank account. Can I use my bank account , through PayPal, to pay online transactions? And does paypal charges me for the payment i've done to the merchant?

Oliver

I use both because I use Paypal for Ebay as it is easy to use and I use a credit card more for buying on other websites. I always thought Paypal was great till I had problems a while ago but it was sorted out in a few days which was good. For the moment I will always prefer using a credit card.

Boerne Search

Pay Pal, it gives you the option of using a CC 😉

Kane

Daniel Scocco

@Marco, depends on your country.

Showfom

Always use PayPal

Dave L

if I'm buying a prefer Paypal because the fee is no problem (seller loses). I only use Paypal when I have funds in my account (balance payments).

Jan Middleton

Tough, Tough one. PayPal just shut down someone's account that said that he had "suspicious" activities associated with it.

What? One of them was his WIFE who was paying him for something that she had bought from him.

PayPal Accepted

I'm using both, but I definitely prefer PayPal – for security and safety reasons.
Most of the people I talk to feel the same.

Kang Yudiono on Blogodolar

I have both credit card and paypal. But, i prefer use paypal.

Chris

Definitely NOT Paypal!!! They are true shylocks, just barely off this side of criminal (and that is, because they never actually had to stand in court and always got off with out of court settlements!)

I am one of those who got severely burnt by PayPal because a crook decided to take my money and run, like you will read many stories about on the net. My case is actually fairly typical: If a crook decides to take your money and run, Paypal is going to do everything it can to NOT honor its protection obligation to you!

Before that Paypal horror story, I didn't ven know there was such a thing as a chargeback, as I had never been defrauded by any company before… My bank manager is the one who told me to do it, after learning I had had no result after 88 emails and more than 80 days!

As you've probably read many times over, guess who Paypal went after? The very person whose money was stolen from in the first place!!!

Sorry, but PayPal is a lawless, criminal organization intent of screwing anyone they can for money, and it's about time they should be investigated by federal authorities!

Credit Cards all the way, because when fraud happens, you are truly PROTECTED.

stan

I hate paypal. I ordered something from a menswear shop online and despite me not having a paypal account I made payment via their site. I found out the item I bought was no good so I sent it back for a refund. Now over a month later I'm still waiting for my refund and I've no idea how to get it. Paypal is terrible.

Bryan Knight

I've been using Paypal as a merchant and as a customer for years. Very few problems. Because of horror stories about Paypal freezing accounts, dipping into customers' bank accounts and so on I opened a special bank account dedicated to Paypal funds. Still today I withdraw or spend those funds quickly….

Pankaj

I was going to buy something huge, so I was comparing Paypal and Credit Card charges and got that Paypal is cheaper in fee and safe too… so I am going with that. Thanks for the poll, I marked Paypal 🙂
Comments are closed.