Poll: Is It Becoming Harder to Get Backlinks?
This is a question that has been on my mind for a while, so I decided to run a poll and discover what you guys think. The question is: it is becoming harder to get backlinks these days? What propelled that question was a collection of factors, including:
A reduction on the number of active blogs around the web.
A lesser inclination of bloggers to link to other bloggers.
A migration of many bloggers into social media platforms like Twitter and Facebook.
The increasing usage of the nofollow tag around the web (including on the social platforms mentioned above)
Do you think these factors indeed made harder to get backlinks? Are there more factors at work here? Have your say in our poll and leave a comment if you want to expand your opinion as well.
Get My Best Internet Marketing and Entrepreneurship Tips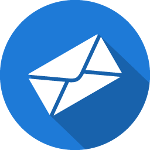 Don't worry, I only send out emails once or twice a month.
But when I do, it's because I have something valuable to share!
You don't want to miss those, and it's completely free!
42 Responses to "Poll: Is It Becoming Harder to Get Backlinks?"
Brad

It's so hard to get backlinks these days.

Everyone is no follow.

Brennen Jones

I agree with you Brad. Once upon a time I had links from all over the place coming in. Now, not so much.

Tamahome Jenkins

I just started blogging seriously last year, so I don't really know how things were, but it's definitely harder than I thought it would be. Everybody seems to just want to share stuff on Twitter and call it a day. Progress, I suppose?

Greg Smith

Nofollow or not, may of the bigger sites don't even give an option to include your website with your comment.

Henri @ Wake Up Cloud

I have gotten tons of backlinks in the short amount of time my blog has been live. I have focused on helping and making friends. I don't know why you guys are talking about nofollow, that's for comments.

Connect with people, write about a topic you are passionate about and know much about and you'll do just fine.

Kevin Muldoon

To be honest, I think comments etc should be nofollow. Firstly because of the problem with spam (how many people reply with comments with their website name rather than their actual name) but also because of the reduced PR juice which you send to your own blog pages.

I don't see a valid reason for anyone to use nofollow for links within a blog post itself, unless you are referring to a spammer or something. The whole page rank system is based upon linking to good content so if you do link to good content, why would you not pass pr juice to them.

Blogrolls is a great area in my opinion. On the one hand, blogrolls should be do follow as any site added to your blogroll should be a website you endorse. However, if you have a large blogroll it may be in your best interests to add the nofollow tag due to internal pc juice to your own pages.

With regards to getting links back, I haven't done this much in the past because most link requests come from software and the sites have nothing to do with mine. However, I have noticed some blogs being a stingy when linking to others, which I think is poor. Some bloggers forget that linking to a related article gives more info to the reader as well.

Chanda | BizDharma.com

Rather I am finding people breaking the no follow rule as there seems to be no SEO issue from google with so many link backs.

Also with Twitter and other social media, link generation is somewhat easier if you know how to play the game.

Agent Deepak

Getting back links is becoming easier than before. I have not been able to build back links as fast as I am able to now.

Austin

With sites that "scrape" info and millions of tweets a day it may actually be easier to get backlinks now. The problem is that they all essentially amount to spam. So with automated and exponential growth in content we have trivialized the value of standard backlinks.

If you are doing/writing something worth talking about you will get some solid backlinks.

Gary Arndt

People link, it is just that they do it in Facebook and Twitter, not on web pages.

Google will eventually adapt to this reality.

Currently, an enormous section of the internet is devote to pages of content which exist only so Google can see it and the links it contains. This is wasteful and a corruption of the initial point of the Google algorithm.

Angelica Costa

I would go with neither. The problem is that now we have this huge bloggers making tons of money, they only link to people in their level.

To get people's attention nowadays you need to start blogging about something different and unique.

Bloggers are not linking cause they dont want to share their spotlight. sad but true.

Gordon

What makes you say there has been a reduction in the number of active blogs?

Brennen Jones

@Henri, you're right!

I totally forgot about the blogroll. I was thinking about comments bc I was typing a comment and putting my url in the field to do so.

I guess the bottom line is just to reach out to other blogs in your niche and get them to add you their roll.

Chester

I'm finding it harder these days. I moved my blog to a new domain name and lost a ton of links that I have not been able to get back.

David

I don't think so… I just got one didn't I?

Daniel Scocco

@Gorgon, my gut feeling. We'll need to wait for the next Technorati State of the Blogosphere (though they have an interest in making sure the numbers always go up).

Harrison

More blogs/websites more people saying the same stuff so of course it's tougher!

Eran

I think the no follow has destroyed the back linking. It has killed the good will of the web. Everyone has become too afraid to give up a tad of link love because of Google PR beast. There is a fear that when you link you give up a piece of the pie. I don't believe that is true.

I think link love is great. I give out links all the time on my site. I believe that a little good will eventually will pay off. Maybe if I was a full time pro blogger it would be different but I don't believe so.

The web is a wonderful place to share knowledge. Why not include a little boost with link love.

Thats just my opinion I could be jaded.

Nate @ House of Annie

You get what you give.

Chester

I agree it's a little tougher nowadays. Just as Harrison said, "More blogs/websites more people saying the same stuff so of course it's tougher!"

Eric C

1. Technorati and their blog numbers have always felt misleading to me.

2. I think backlinks are down and I think it is great. Blogrolls almost immediately became unwieldy and useless. You blogs now created three or four years ago and they are almost useless.

Genevieve

I thinned out my blogrolls quite a bit last year. Most that remain have included me in their blogrolls and I have a "bloggerly" relationship with them, or I have some other special reason for linking to them.

I'm sorry, but if your blog has gotten so big that you've now removed my little blog from your glorious blogroll — well, you're off my blogroll too.

And I don't see any reason to link to bloggers who don't know I exist (or act that way, anyhow) no matter how great their blogs are.

I'm a bit mean-spirited, I suppose.

Lee Ka Hoong

There are more and more blogger make their blog nofollow when they gain high PR and afraid of losing them. It becomes harder to gain dofollow backlink nowadays, except we spend some times doing article marketing.

Best Regards,
Lee

Windsor S.

If your blog is popular, it's easier. But if your blog is still new and growing, it will be ALOT harder.

Emz@H2P

The problem when get backlink with other site then they're inactive. So how for is it? Is the backlinks work? And now I think it's so easy, by leave a good comment can be help the web growing up each other.

Link Building

Guys, dont worry. I know it has become quite tough to gain some decent backlinks, but we have a way to Generate 1000s of Permanent Backlinks from DoFollow forums.
We simply create Profiles from Forums and put your Anchor Text in the signature box. This way, the profiles stay forever as we are not spamming. We include plenty of PR4-PR7 Forums and 1100 Backlinks cost just $10.

Find out more at http://eloot.info

Happy New Year!!

poch

If there's one reason why there's a backdrop on backlinks,
I think it's because bloggers are having lesser and lesser time
to interact with each other and are forced to concentrate on their own blogs.

Jaan Kanellis

I think it is less of the nofollow and more of:

"A migration of many bloggers into social media platforms like Twitter and Facebook."

Vance Sova

Hi Daniel,

I haven't been around for even a year to be able to judge the situation accurately but a lot of commentators here seem to be having quite a negative attitude.

First of all the big bloggers are still sharing, at least some of them.
The people who are crying the blues about there being mostly nofollow blogs should themselves be dofollow first.

There are plenty of people who want to share. Be positive and contribute instead of crying poor me.

Links are not that hard to get. It just takes some work as I suspect it always did.

There is plenty of room for everyone. If links are harder to get it's so for everybody.

Vance

DifferenceBetween

Its more of no follow, a huge portion of the active web is surrounded the social media sites and other popular site but they never want to share it with other smaller sites, like the use of "no follow".

They are becoming like the black holes of the web, no return for smaller sites.

Mark

Getting x number of links is not any harder. Getting good quality links from relevant sites with good anchor text and trust is more difficult than it was. I see two reasons for this: Site owners are busier and trust others less, and the focus has moved onto social media.

scheng1

Another factor is the profusion of autoblogs. Those are actually useless blogs set up for the purpose of making money.
Plus the default for Blogger is nofollow comment tag.

poch

I agree with Mark.

Nezine

Things are just get harder and I agree with Greg Smith that many bigger blogs don't include your website with your comment …

Chris Jones

It's definitely gotten harder to get backlinks. However, I would say the quality of the backlinks has improved significantly as a result. People are more discriminating when it comes to linking up and that's brought content quality up.

joylene

I'm finding it easier to receive backlinks since the summer. I think it's because I'm meeting more bloggers who are just as interested in creating a relationship as I am. It's all about making friends. To have a good friend, you need to be one.

Nice post. Thanks.

Jp Manching

this is intriguing for me…I think getting some backlinks may be hard if your blog has no PR or maybe not getting enough traffic.

Because with high PR's you can exchange links to other blogs. Comments are also good for earning a little bit of juice and backlinks.

So I say No, it's about the same.

Student Grants

I don't think it is harder than years ago.
It is about quality and networking with other site owners/bloggers.
Great content, good ideas will be shared.

Monevator

Daniel, Twitter is the big factor.

You could almost hear the drawbridge going up in early January.

It's not impossible to get backlinks now, or even super difficult, but the natural impulse when sharing now is to stick in on Twitter.

Millions of potential backlinks gone.

I'm not even sure it's a better user experience. Twitter is great for short term purposes, but it's a horrible archive.

Monevator

(Oops, I mean January 2009! Can't believe we're into 2010!)

Jason

I think people are just getting lazier and start something and wont finish it so they give up. Social marketing doesn't help either. More people are relying on social marketing these days. The competition has increased due to the economic crisis. Therefore its harder to make a buck so people give up before they get started.

Farouk

i believe that getting back link is harder but the biggest problem is that Google adjusts its algorithm every few months to increase the number of links u need to rank better

i mean that algorithm is making the ranking process much harder
Comments are closed.