What is the Nofollow Link Attribute?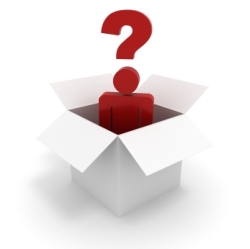 This post is part of the weekly Q&A section. Just use the contact form if you want to submit a question.
Satish asks:
Most blogs use nofollow in the comment section, but I see Google showing even those comments made by me in their Result page!

Then whats the meaning of nofollow ?

I know that its good, if Google indexes my blog URL even from the comment section. But I am getting confused about the meaning of nofollow now.
You are confusing "noindex" with "nofollow." In order for your comments to not show on the results page of Google, the owner of that blog would need to use a meta robots tag with the "noindex" attribute, which looks like this:
<meta name="robots" content="noindex" />
This meta tag tell search engines that they should not index that page, and therefore not include it on the search results.
What most blogs use on the comment author link, on the other hand, is a "nofollow" attribute. A link with a "nofollow", also called link condom, would look like this:
<a rel="nofollow" href="http://www.link.com">link text</a>
When a search bot comes across such a link, it will know that it should not crawl the site on the other end (at least not due to this link). Additionally, this link will not be counted toward the PageRank of the site that is receiving it. Here is what Google it does when it comes across nofollowed links:
We don't follow them. This means that Google does not transfer PageRank or anchor text across these links. Essentially, using nofollow causes us to drop the target links from our overall graph of the web. However, the target pages may still appear in our index if other sites link to them without using nofollow, or if the URLs are submitted to Google in a Sitemap. Also, it's important to note that other search engines may handle nofollow in slightly different ways.
When should you use the "nofollow" attribute to comply with Google's guidelines? In three situations:
when you are not sure about the quality of the content on the site that you are linking too
when someone paid for the link (i.e. a company buying advertising on your blog)
when the page at the end of the link is not crawlable (i.e. a login link that leads to a password protected page)
So why blog owners use the "nofollow" attribute on the comment section links? Because they can't verify the quality of the sites of everyone that is going to post a comment. In order to avoid linking to spammers or bad neighbors, they just nofollow the links.
Notice that there are two ways to add the "nofollow" attribute to the links on a page. You can do it globally via a meta tag, and make all the links inside that page nofollowed, or you can do it locally and add the "nofollow" attribute only to specific links.
The first requires the following code added to the head section of your site:
<meta name="robots" content="nofollow" />
The second one is equal to the link example we highlighted before.
Get My Best Internet Marketing and Entrepreneurship Tips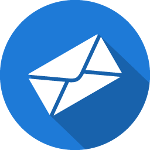 Don't worry, I only send out emails once or twice a month.
But when I do, it's because I have something valuable to share!
You don't want to miss those, and it's completely free!
35 Responses to "What is the Nofollow Link Attribute?"
john

Be careful with the page-wide meta tag, I've recently come across a couple of sites that mistakenly put noindex,nofollow in their header which basically shut them out of Google.

http://www.secondaryincomeblog.com/search-engines/make-sure-the-search-engines-see-your-website/

Gloson

Well, there is a plugin that lets you remove the no follow links. Thus, turning it into a 'dofollow' link.

The plugin is here http://www.fob-marketing.de/marketing-seo-blog/wordpress-nofollow-seo-plugin-nofollow-case-by-case.html

It removes every nofollow link in the comments, thus, the commentators' website would receive some pagerank.

The plugin also lets you place back the 'no follow' links to spammers' comment. So, they wouldn't receive any pagerank.

Train Photos

A useful little tutorial. I usually get confused between the two. Its always a pain adding nofollow and getting it correct.

Daniel Scocco

@Gloson, I am not a fan of dofollow plugins.

I think it is too risky, and encourages comment spamming even from people that just want some link juice and might not have a illegal website.

Johnny

Quite interesting. I thought the nofollow was to diable the link-on-name as well as the whole pagerank thing.
But if I am understanding correctly, one can still allow Commentator's names to link to their website, but at the same time tell google not to pagerank that. – correct?
When I first set up my site it kept appending Nofollow to the end of website names when people made comments thus making the link inoperable.
I manually delete spam comments at this point though.

SEO Tips

Good tips. By the way WordPress automatically no follow blog comments so you dont have too 🙂

Tom B.

I can understand sites that have thousands of subscribers and readers needing to use every method possible to keep down spam. But for the more average site, or a small one like mine, I would think encouraging comments by every method possible would be more reasonable. So I have the CommentLuv, Subscribe to Comments, and DoFollow plugins on my site. Anything to encourage someone to make a cogent comment on my posts.

Akismet has handled what spam I get easily, and I moderate comments. Until it gets to the point where that takes too much time, I vote for encouraging comments as much as possible.

Daniel Scocco

@johnny, that is correct.

Sheila Atwood

Thank goodness for WordPress.

It would be nice to mark "follow" on some of my commentators when I approve their comments. I'll have to suggest this for WordPress 2.8.

Sheila

TechZoomIn

Good ques satish…i had the same doubt till now.but never questioned anyone.

Bill Bolmeier

Very helpful, thanx.

I think the meaning of all these page attributes are extremely helpful. When you first start blogging and see all these terms it's nice for someone to explain what they mean in such a way that explains – if you want this to happen then make sure you have this and why, if you don't want that to happen then do this and why.

It would be good for bloggers who are interested in this type of detail to have an explanation of a basic page and its attributes. What does meta mean, how come I don't get search results when I have noindex at the top of every page, etc.

SATISH — Technotip.org

@TechZoomIn, Thanks dude.

And Thanks Daniel for explaining so thoroughly..

WebmasterCoffee

Maybe its worth a mention that the nofollow attribute has been a Google initiative, which is adapted by most but not all major search engines.

If you provide content you'd like to disclose from well behaving search engines you should consider stronger measures. You could forbid these pages in your robots.txt ("user-agent: *", "Disallow: /private"), or shield the links to private pages with a JavaScript onClick-handler.

Ari Herzog

For what it's worth, I am with Gloson on the "DoFollow" WordPress plugin. I use it. I also give link juice with the CommentLuv plugin.

I can spam and/or edit comments if necessary.

Kurt Avish

Thats nice. I didnt knew about the noindex thing. Thanks for the explanation.

Joel Brown

This was an interested read, i had seen a few different things and seen conversation about nofollow, but this was the most detailed and most informative so far. I also now understand the nofollow on blog comments.

Bill Masson (WWAH)

There are plenty of plugins out there to control your linkjuice, this one helps you to change your attributes on single posts and pages or site wide.

Gennaro

"no index" hurts the blog owner by stopping Google from indexing that specific page. It does little harm for the comments themselves to appear in search; in fact, it's helpful. More results connected to the site. Especially helpful for newer blogs.

Dean Holland

Hi

Ive just actually made mostof my blog nofollow using the wordpress plugin.

Actually missed installing it for the last 3 months of running my blog … Do you know if that would reduce my own page rank ??

Well if so all that will change 🙂

Thanks for the post

Dean

Daniel Scocco

@Dean, I don't think this will affect your PR negatively as long as you had not linked to bad neighbors in the past.

erik burkhardt

Your blog is without a doubt one of the most informative and helpful blogs out there. I truly appreciate your content. I am always trying to look to improve my knowledge and strategy to make my own business stronger. I am never disappointed when I come here. Thank You and Keep up the good work

diabetes man

thanks for guide….very useful to build seo blog

joe gelb

thankyou for the deeply informative post that cleared up many questions i have had for ten years about the no follow

TalkTurkey

Does anyone use the 'ShareThis' plugin? And if so, how have your experiences been?

Second, I am incorporating a 'Tweet This' button (link) on my posts. But how do you incorporate the link of a post that hasn't yet posted. Posting it and then grabbing the http address and reposting sounds too manual…

Thank you!

Rob

Nofollow is a poor little tag that has been over used to compensate for Google's marketing technique of having a publicly visible page rank for sites. If Google killed PR, webmasters would forget about nofollow.

Rick imby

I think that nofollow has become a distraction. Nofollow tags were an attempt by Google to make content more relevant. It didn't work but so much of the community is swearing at the nofollow table they haven't let it go yet.

Rick

amrita@web site design dubai

hi
yes its to resky to nofollow link thanks for their realeated information thanks

cnlogger

Thank you.
I know this attribute now!

chinese translation

Then wtf nofellow. I found some SEOs are still using Wikipedia, yet it announces its regulation of nofellow link.

Sean Davis

Thanks a lot for this article. I am still a bit confused about it but it open the door to something else I need to learn. Based on what I read in the comments, I don't have to worry about it because I have wordpress and my blog is not very active yet. However, I'd like to know what to do before the problems surface. Thanks for the info!

medyum

Thank goodness for WordPress.

It would be nice to mark "follow" on some of my commentators when I approve their comments. I'll have to suggest this for WordPress 2.8.

…

ravi

A useful little tutorial. I usually get confused between the two. Its always a pain adding nofollow and getting it correct.

John Chatman

Thank you for the explanation of what the term "no follow" means and how to use it.

I have more research to do on this topic but this is definitely a great start and I appreciate it.

John

speak_english

Thank you, But I would like to be sure of this:

If I put my link in blog comments with or without nofollow, is it good for the PR of my blog? or SEO?

Calgary Painters

I have mixed feelings on nofollow and on my smaller WordPress websites, I have Akismit and a dofollow plugin installed and I moderate all comments and check the site linked to. If it's a legit comment, I allow it as it helps my site. It would be too time consuming on a large blog though. Maybe an idea is to setup two similar WordPress sites. One nofollow and the other dofollow and compare stats over a 6-1 year period.
Comments are closed.