When Should I Quit My Job?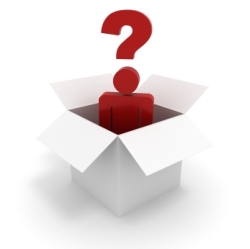 This post is part of the weekly Q&A section. Just use the contact form if you want to submit a question.
Ben Moreno asks:
I understand you are a full time blogger. Did you work a regular job before you started this blog? If so how long did you have to grow this blog before you were able to quit working?
Well, personally I don't consider myself a full time blogger. Today the revenues that come from my blogs represent just 30% of my total income. The rest comes from static websites, affiliate marketing and from my own products (e.g., Online Profits).
But yes, I did work a regular job before making the jump to work full time on the Internet.
Basically in 2005 I got my degree in International Economics and Business Administration, and when I got out from the university I went straight to work for a multinational company. In that same year I started building my first websites and blogs.
By the time they were just a hobby. I didn't plan to make any money. In fact I wasn't even expecting visitors!
After some months the traffic started picking up though. Some of my sites were getting hundreds of visitors every daily. I got surprised, and it made me realize that the Internet had a huge potential.
During 2006 my sites kept growing — at the same pace as my boredom with my day job.
I was making $200 monthly or so with the sites. It was not a lot, but I was also only working a couple of hours weekly on the sites. I figured that if I started working more, the money would grow proportionally.
That year I gave in my resignation letter, moved back to Brazil, and started working full time with my online projects. It was the best decision I have ever made.
Now I realize that quitting a job is not always easy. I was 23 when I quit mine, and as you can imagine I didn't have bills to pay at all.
When you have a family to support you need to be much more cautious with the switch.
That being said, it should still be possible. It is just a matter of working harder and planning.
If you work 8 a hours a day in your day job, for example, you could start by working 2 hours a day on your own sites, plus 16 hours on the weekends. Yes you will need to stay working late some days, and you will need to sacrifice other aspects of your live (e.g., holidays, trips, television). But hey, no one said it was easy.
As for the exact time to quit, that is a decision that each one needs to make individually.
If I had bills to pay or a family to support, I would aim to reach two milestones before quitting my job: first of all I would make sure that my online revenues were close to 50% of what my day job pays; secondly I would also save money to cover one year of my expenses. Once I had those two things in place, I would quit and start working full time with the online projects.
If you don't have many bills to pay or a family to support the decision is much easier.
It is not a simple thing to accomplish, but it is definitely worth it.
If you want to read more about the lifestyle, read The Pros and Cons of Working from Home on the Internet.
Get My Best Internet Marketing and Entrepreneurship Tips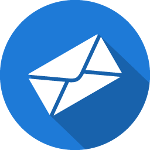 Don't worry, I only send out emails once or twice a month.
But when I do, it's because I have something valuable to share!
You don't want to miss those, and it's completely free!
38 Responses to "When Should I Quit My Job?"
Marko Saric

Great story and some very nice advice… very inspirational!

It is all about taking your blogging very serious. Work hard on it, do it consistently, keep high-quality level and soon you will find yourself with a growing readership, growing influence and income.

|1f34|-|1r3

well written…i'm always inspired to read how people quit their day job to start working on their own and earning online..hopefully i can be one too..not in the near future but definitely one day..

Writer Dad

I've quit my job to make my living online, though I haven't been nearly as practical as you. I believe it will happen and I'm thrilled to have so much opportunity before me without low ceilings over my head, but I would advise anyone to be prepared before they rush into the decision.

eapprentice

So you want to start your own Business, you have been thinking about it for years, you know how to put together an organization that "does it right", you are motivated, have saved some money, and are passionate about your offering.

Now may be the right time for you to make your move.

Sarbjit Singh

Very true.. You should plan before you quit if you got bills to pay 🙁

I started with my first website some 9 months ago and just like you did not expect visitors but the traffic kept going up.. Now I make almost half as much as my day job.

However I do not agree with the target that I would set before I quit. I will wait for the Online revenue to at least match what I get right now (considering the raise I expect from the day job also). I agree that you must save enough for a year before the switch.

It was to read your views on this.

Dan @ PowerDosh.com

I thankfully have a supportive girlfriend who is willing to be the main breadwinner for the household whilst I consider quitting my dull job to pursue my dream of working for myself 100%. However, I'm only achieving 6% of my salary at the moment, so I won't quit until that reaches 100%.

Having 12 months of backup salary too is a very good idea. The chappies on Self Made Minds set aside 2 years worth though… which is even better if you can do that.

Dan

Maria Palma

When I was laid off after 9/11 I started researching online businesses, but it wasn't until 2006 that I finally took the leap to go full-time with my ventures.

I highly recommend doing the research and making sure you have some money set aside. Just like any business there will be ups and downs in income.

Great post!

SEO Tips

Excellent article Daniel, one thing though I think you got a part wrong.

"When you have a family to support you need to be much more cautious with the switch."

I think your supposed to add a "don't"

Good job.

|1f34|-|1r3

SEO Tips, I don't think Daniel made any mistake there…it's just how you read it…i read it like this..

"When you have a family to support,
you need to be much more cautious with the switch."

Daniel Scocco

@SEO Tips, that part is correct. I am not sure why you would want to add a "don't" there.

Vygantas

Speaking about big decissions, I quit my studies yesterday.

Cyrus

I quit my job last Nov 08, and I am working hard on it. I was not like you, I started internet marketing when quit my job.

SATISH — Technotip.org

@Vygantas, This article is inspiring(and a caution note) only for those who want to switch from their daily office work to their own online business.
Please do not think of quieting your studies though. Will feel like its a good choice/decision for now, but you may repent in the future. I am replying you particularly because I am also a student and face a lot of problem, but quieting(from studies) is not the answer for that.
Studying is more important than anything orelse you will be missing many things. Just my 2 cents

@to all, I would love to be a full time Online Entrepreneur after my studies(Academics).

Ajith Edassery

I doubt if I would ever stop my regular income job (software development) to take up fulltime blogging. Right now I spent 40-45 hrs a week on my regular job that pays very well where as on blioggin I spent about 10 hrs a week but don't even make one tenth of my regular salary.

With the recession in place (and likely to be the case for the next two years or more) I doubt if online income can really be a sustainable model.

Vygantas

SATISH,

You are right, but I am working online since I was 14y old and studies basically now just wastes my time.

Like even if I finish studies, I still focus on my business and won't work degardless what diploma I get.

Thanks for advice!

Sheila Atwood

There is a lot to learn about when you decide to do an Internet business, especially if your are new to your computer and the Internet.

The scene has changed a lot in the last two years, from simply blogging to adding audio, to adding video as necessary tools.

It gives me a little more reality to see where your income really comes from.

Thank You, Sheila

Muzi Mohale

Am currently doing both and aim to be 100% solo by June. Luckily I work from home, though I find it very frustrating to spend more hours doing my day job as I've outgrown it and find it a waste of my time which I could be using to grow my various online projects. The income from them hasn't been stable…which is what am currently correcting.

Have numerous niche blogs on the pipeline, which I can't unleash right now until am 100% focused…everyday I pull my hair about my day job and just can't wait to move on. To me right now its a huge stumbling block to my progress.

The Blogger Tips

Depend on the finance freedom. But I decided to sell my blog, anybody interested can contact me. Thks

Ben Moreno

Daniel,

You said you started your blogs with no intention of making money. I think that is a contributing factor to your success. I can tell you are a hard working person and that is essential to any business.

Ulrik Fredrik

Great Advice. But at the moment, I can' t imagine being able to put it to use. I wish I could!

When you say sites, how many sites must you maintain to make some decent money online?

I've always thought one would be sufficient. That's why I'm only running one blog (and not making money. lol).

Rgds,
Ulrik

Pat Noe

I quit my job in July of 2007 with absolutely nothing in place – only the desire to succeed online. I have 3 "business" blogs and one personal/parenting, stay at home dad perspective blog. I had no intentions of my personal blog to ever generate much if any revenue. Well it's my best performer. It has a google page rank of 1. I make enough online to pay the mortgage and support a family of 6.
One word, Persistence.

Alexandra Maye

Wow this is very imformative. I've just started blogging and trying to expand my site. I would like for this to be a full time thing, but for now it's a work in progress. There's so much to learn about all of the ways to get going. Sometimes it's a bit overwhelming! Thanks for the inspiration.

Mr. I

Daniel, Here comes my Question:

I launched my blog 3 months ago and am getting decent traffic. A guy is interested in buying Ad Space on blog for 12 months.

Now, should I accept or not? Is selling space for that long OK? I mean if I sell space and then, after 6 moths, traffic explodes, I can't ask for more!

What do you say? Should I break it into small periods? 2 motnhs? 3 Months?

Jimmy – Work From Home Information

Very inspirational.Building your own online business is perhaps the best thing you can do for your self.It´s hard and difficult in the beginning but it will become simpler as time goes by.

Katie

As you say I don't think there is any one thing that can tell you when I good time is to make that leap and work from home but you can make money online to survive. One other point I would add, is that you do need to put in the hours so you need to see how motivated you can be when this is your only income it is very easy to get distracted when you work from home, be dedicated.

Charlie

I quit my job June last year to pursue graduate studies and start my own business. I started with Network Marketing but soon I realized that Internet Marketing was so much fun. Now I do IM but having my MLM business as a backend product. Still much to learn though but I'm really excited.

Wonderful post you have here Daniel

Daniel Scocco

@Mr I, I don't have a problem selling ad space for 12 months. You just need to charge a price that will be adequate.

Mr. I

@ Daniel
Adequate? But considering that my traffic is still growing, I offered ad space at $2.50 per month. For 1 year, there will be huge up and downs!

How about $60 for 12 months? That would be fine considering traffic growth! Or not?

quotesguy.com

Dedication will yield results. What people often have is hope, but they need more than that, and in fact to wear down their fingerprints by typing and clicking.

Stephane

Personnally, I waited until I made 3 times my income before I decided to quit my day job.

By the way, I quit my job… last week (Feb1st 2009! Yay!)
🙂

Now my websites got to a point where they earn me 5 times the salary I used to earn and I've got money to live on for about 2 years if anything goes wrong.

This took me a total of 13 months! And now I even outsource a lot of work.

You gotta love affiliate marketing!

Daniel Scocco

@Mr. I, $2.50 per month is indeed a low price.

I would focus on building traffic for now though, until the point where you can charge at least $100 monthly per banner.

Before that it is not worth your time to deal with advertisers, reports and so on.

Mr. I

@ Daniel
One Last quetion, How much traffic do you think is OK to charge $100 per month considering that my niche is "blogging tips and tricks"?

Tyrone

Yeah! Well said…It is not a simple thing to accomplish, but it is definitely worth it. If one get the opportunity then definitely grap it.

Himanshu

this isi the article i was searching from many time and i am too much happy that there are lots of people there around the world who thinks just like me,i am also a job seeker who consider his job more than a hell, i want to ran away from my job, but i want to make a strong base before doing all these things, i think 200$ earning at starting is something require to quit your job.

medyum

I doubt if I would ever stop my regular income job (software development) to take up fulltime blogging. Right now I spent 40-45 hrs a week on my regular job that pays very well where as on blioggin I spent about 10 hrs a week but don't even make one tenth of my regular salary…

Thank You DailyBlogTips

Stephane

If you keep blogging consistently and add valuable content, you can earn wayyyy more than with any 9 to 5 job.

I work about 15 hours a week and earn 6 times the income I used to make at the office (250,000$ + per year)

And as I write this, I am sitting in my travel trailer in Connecticut (Mystic KOA Campground) and just got back from the beach.

Life is great, I'd never go back. Affiliate marketing is awesome.

computer tips

Hi Daniel, you explained very well. I was blogging since from last two years when I was engineering student. Today I got a job and still blogging. Actually the Income I am earning through blogging is not worth quitting the day job. Until and unless I start making 4-figure income, I won't quit the day job.

Dave

Great post Daniel, I'm just in the process of quitting my job for good. I plan to retire next year and concentrate on my internet business I've have been preparing for this for the past couple of years and in a few months i will make the change. I have only made a small amount of money on the internet but i know there is a massive potential to tap in to. My problem has always been having enough time to focus on my internet business because my job is so demanding but I won't have that problem soon. Can't wait to get at it.
Comments are closed.