Link Tips: 01 April 2007
This week the Linkr Tips will feature an article with simple ideas to increase the revenue streams on your blog, some lists with WordPress themes and plugins, a good post with instructions to manage domain names and more:
Get My Best Internet Marketing and Entrepreneurship Tips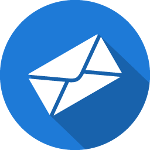 Don't worry, I only send out emails once or twice a month.
But when I do, it's because I have something valuable to share!
You don't want to miss those, and it's completely free!
7 Responses to "Link Tips: 01 April 2007"
Al Carlton

Hi Dan, thanks for the link, it's much appreciated and cheers for such an informative blog.

Daniel

Al, you are doing a great work with the new blog, people trying to generate a full time income from their blogs will find your posts inspirational and useful.

Jack

I'm still trying to find the balance of making money from my blog vs page load times. And this site is helping me a LOT with ideas on how to monetize my site. Thank you for this resource, you are making an old(ish) blogger very inspired.

DanyO

Great tips. You might want to add something about rewarding people who comment on your site (top commenters widget on the front page, no nofollow tag to their site link) it's a great way to build a community. You could also have that widget on your blog as well.

Daniel

Dany, the Top Commentators plugin is something I have been considering for a while. It certainly would make people more motivated to comment, but don't you think it might also reduce the quality of the comments since people would have an "incentive" to comment?

There is a good discussion to be made around this topic.

Amos Tebear

Daniel, thanks for the link – and for the others listed. Now…can you not post anything for 2 days while I find the time to go through your most recent post and follow all links? :o)

Amos

98punchs

Great Post Thanx.
Comments are closed.