Link Tips: 02 September 2007
Web Fonts: A List Apart has an outstanding post reviewing the evolution of web fonts and CSS text styling.
Blog Promotion: The article lists 40 places where you can promote your blog for free. The usual suspects are there, but maybe you will discover some new spots.
SEO Mistakes that Bloggers Commit: Are you sure that you are allowing only the right pages to be indexed, or that you are using an optimal URL structure?
Usings Lists: If you use lists often on your blog you might want to check this five tips to increase their efficiency.
Get My Best Internet Marketing and Entrepreneurship Tips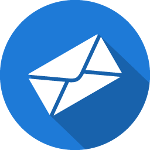 Don't worry, I only send out emails once or twice a month.
But when I do, it's because I have something valuable to share!
You don't want to miss those, and it's completely free!
6 Responses to "Link Tips: 02 September 2007"
Sly from Slyvisions.com

Thanks for linking to my site. I really appreciate it.

Sean

I like the blog promotion link, that will help since I started blogging about a month ago.

francesco mapelli

thanks for the mention, Daniel…

and thanks to Max for inspiring me!

Patric Herber

Thanks for the mention on my blog promotion article, hope everyone can make good use of it!

Patric
Comments are closed.