Link Tips: 05 August 2007
Web 2.0 Generators: If you are looking for some web 2.0 design tools you should check this article, it contains 13 generators for badges, logos, buttons and more.
Get My Best Internet Marketing and Entrepreneurship Tips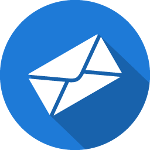 Don't worry, I only send out emails once or twice a month.
But when I do, it's because I have something valuable to share!
You don't want to miss those, and it's completely free!
7 Responses to "Link Tips: 05 August 2007"
Ali

Thanks for linking to my content. 🙂

Hope your readers enjoy it.

XmasB

Great list. Thanks.

Ben

Thanks for the mention. I'm looking forward to seeing what new sites enter so I can increase my feed readership and link to some great sites.

Shankar Ganesh

Thanks for mentioning my article Daniel! Glad you liked it.

Carmelo Lisciotto

Nice post.

Carmelo Lisciotto
http://www.carmelolisciotto.com

David Airey :: Graphic Designer

Thanks for the kind mention, Daniel.

db

The David Airey article is good.
Comments are closed.