Link Tips: 06 May 2007
This Sunday we have some great "how-to" articles. If you are looking to promote your blog, to start some freelancing work or to generate revenue through a personal brand check the links below:
Get My Best Internet Marketing and Entrepreneurship Tips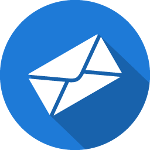 Don't worry, I only send out emails once or twice a month.
But when I do, it's because I have something valuable to share!
You don't want to miss those, and it's completely free!
2 Responses to "Link Tips: 06 May 2007"
Amy

It seems to me that the more people monetize their blogs, the less they'll ultimately make.

I find it interesting all this information is free to the public.

Daniel

Amy, that is a good point. In fact I was thinking about it the other day, and I even trying to lay down some numbers and graphics.

I will post an article once I have some results.
Comments are closed.