Link Tips: 08 July 2007
Copyright Explained: Smashing Magazine released a comprehensive guide to copyright, worth a bookmark.
Stumble versus Digg: Darren posted a very detailed analysis about his experience with Stumble Upon and Digg.
Getting to the First Spot: The article explains how the author managed to place a website on the first position in Google. There are many resources included, check it out.
Is there an A-list?: Tony from Deep Jive Interests is adding some new arguments to the old discussion, very opinionated as usual.
Get My Best Internet Marketing and Entrepreneurship Tips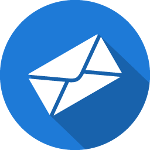 Don't worry, I only send out emails once or twice a month.
But when I do, it's because I have something valuable to share!
You don't want to miss those, and it's completely free!
3 Responses to "Link Tips: 08 July 2007"
One Man – OneYearGoal.com

Thanks for the heads up.

One Man. One Year. $100,000 online.
http://www.oneyeargoal.com

Jamaipanese

the Stumble versus Digg post was very useful

A.J.

This is a very good collection of articles. Thanks for sharing.
Comments are closed.