Link Tips: 09 September 2007
WordPress SEO Plugins: Sizlopedia has an interesting compilation of SEO-related WordPress plugins. The list has 23 items, ranging from URL structure to sitemaps.
Get My Best Internet Marketing and Entrepreneurship Tips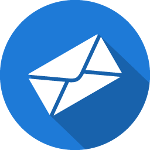 Don't worry, I only send out emails once or twice a month.
But when I do, it's because I have something valuable to share!
You don't want to miss those, and it's completely free!
6 Responses to "Link Tips: 09 September 2007"
Costa Fong

Thanks for the plug!

DerekBeau

Some good tips in there. I especially like the WordPress as a CMS article. I have been playing around with hacking WordPress into a CMS on a few new sites I am working on, so that article is really helping me get some more ideas.

Sean

Nice! Gotta start reading through these. Thanks for the links!

basnobod

deltrolo

Cheap iPods

Interesting to see how those wordpress basics have come on since the article was published. As just how big it has become since.
Comments are closed.