Link Tips: 11 March 2007
This Sunday we have another interesting collection of links from the readers of Daily Blog Tips. The Reader Tips represent a simple way to share the link love with people commenting on the blog and linking to the articles here. Check it out:
Get My Best Internet Marketing and Entrepreneurship Tips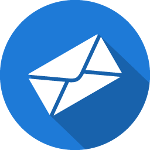 Don't worry, I only send out emails once or twice a month.
But when I do, it's because I have something valuable to share!
You don't want to miss those, and it's completely free!
3 Responses to "Link Tips: 11 March 2007"
Lars-Christian

Thanks for the plug Daniel, I appreciate it 🙂 I also enjoyed reading Rowse's article, as I've been pondering on how to balance that myself lately.

Daniel

No problems Lars, I wish you good luck with your new forum project!
Comments are closed.